DIRECT ACCESS TO OUR INDUSTRY EXPERTS​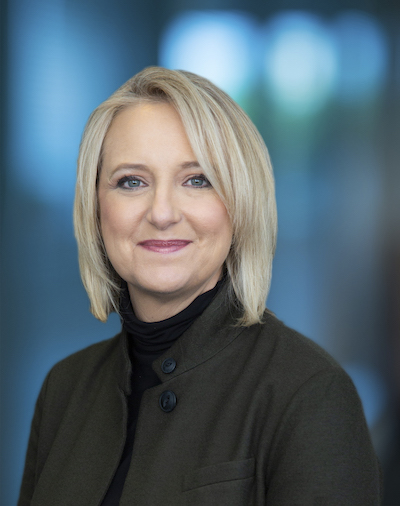 Dialogue with Lori Wittman
Senior VP, Dealer Software Solutions
No one in automotive experiences the industry quite like a car dealer does. And no car dealer alive today has ever witnessed such wildly volatile and uncharted times as the COVID-19 era. We recognize that and want to learn from you. As attendees of previous Cox Automotive webinars, we want to hear about your experiences and understand where you're coming from as the uncertainties of business during a pandemic keep you constantly on your toes. What successes have you experienced? What keeps you hopeful? What didn't work out so well? What keeps you up at night?
Each month, we'll feature a different business focus area and a Cox Automotive thought leader with expertise in this area will receive your commentary and answer your questions.
This month's  Dialogue  features Lori Wittman, Senior VP, Dealer Software Solutions – a portfolio that includes Dealer.com, VinSolutions, Xtime, and Dealertrack DMS.
Lori has wide-ranging automotive expertise in:
Streamlining operations across sales & service
Helping dealers simplify the consumer journey
Utilizing Artificial Intelligence (AI) and predictive analytics
Instilling confidence in customers and employees
Enabling remote solutions for car shoppers and owners
Fill out the form to start your Dialogue with Lori Wittman today.
Dialogue is a new way for you to share ideas, tell stories, and ask questions directly to Cox Automotive's opinion leaders and top strategists.
While we're always available to support your business 24/7, commentary sent through Dialogue will land directly on the desks of industry experts who will respond to every submission.
Complete the form below to start your Dialogue. Expect an email response in 7-10 business days.
We respect your privacy. The information you submit is secure and will only be used to communicate with you about your request. Here's our privacy policy.
Dialogue Series Wrap-up: vAuto's Dale Pollak Highlights Key Market Conditions as 2020 Closes
Dale Pollak responds to dealers who asked for guidance and insight on used market conditions in the final quarter of 2020. Dale discusses how a slight softening of retail sales and wholesale values should guide dealers' decisions to acquire more inventory and shape their retailing strategies for higher-cost auction vehicles. Dale outlines how dealers might re-think their appraisal process to bring in vehicles that offer opportunity in both the retail and wholesale markets. Dale also points to a potential bright spot in 2021 — how a second round of federal stimulus funds will likely buoy new and used vehicle sales.