DIRECT ACCESS TO OUR INDUSTRY EXPERTS​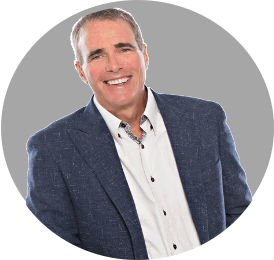 Dialogue with Dale Pollak
Executive Vice President and Founder of vAuto
No one in automotive experiences the industry quite like a car dealer does. And no car dealer alive today has ever witnessed such wildly volatile and uncharted times as the COVID-19 era. We recognize that and want to learn from you. We want to hear about your experiences and understand where you're coming from as the uncertainties of business during a pandemic keep you constantly on your toes. What successes have you experienced? What keeps you hopeful? What didn't work out so well? What keeps you up at night?
Each month, we'll feature a different business focus area and a Cox Automotive thought leader with expertise in this area will receive your commentary and answer your questions.
This month's Dialogue features Dale Pollak, Executive Vice President and Founder of vAuto.
Dale has wide-ranging expertise in:
Finding inventory in the wholesale market.
Handling high-cost auction inventory.
Pricing used vehicles properly in a volatile market.
Determining how much inventory to stock.
Appraising best practices to win more cars.
Acquiring vehicles through alternative channels.
Balancing gross and volume in the current market.
Fill out the form to start your Dialogue with Dale Pollak today.
Dialogue is a new way for you to share ideas, tell stories, and ask questions directly to Cox Automotive's opinion leaders and top strategists.
While we're always available to support your business 24/7, commentary sent through Dialogue will land directly on the desks of industry experts who will respond to every submission.
Complete the form below to start your Dialogue.
We respect your privacy. The information you submit is secure and will only be used to communicate with you about your request. Here's our privacy policy.