News Coverage
Tariffs on 'Mexican cars' are just taxes on American consumers
Tuesday April 9, 2019
Article Highlights
In 2018, Mexico assembled 2.5 million vehicles that were sold in the U.S. Of those "Mexican vehicles" sold in the U.S., 57 percent were domestic makes.
By disrupting the supply chains related to our most important trading partner, the Trump administration is ensuring that we see a decline in new vehicle sales.
A tariff on "their cars" is really a tax on American consumers. That tax will raise the cost of those vehicles and will drastically diminish the number of vehicles sold.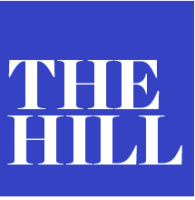 The Hill, By Jonathan Smoke, April 9, 2019 — Mexico is arguably our most important trading partner for the automotive market, both for fully-assembled vehicles and, even more importantly, for parts to go into vehicles assembled in the U.S.
Of new vehicles sold in the U.S. in 2018, 15 percent were assembled in Mexico. Japan is the second-largest partner at 10 percent.
But what is uniquely challenging about a problem with the free flow of goods across the U.S.-Mexico border is how heavily American-based manufacturers depend on Mexico for final assembly.
There is no Mexican make sold in the U.S. The majority of vehicles assembled in Mexico come from American brands.