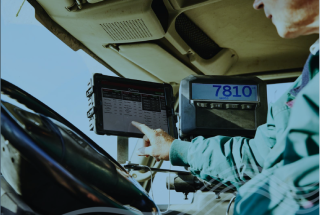 As emerging technologies take hold of an ever-shifting fleet industry, fleet operators are inclined to explore autonomy, adopt connectivity, introduce electrification and experiment with shared programs.
Cox Automotive Mobility and FleetNet America surveyed fleet operators across the country to gauge their thoughts on the A.C.E.S. future.
4 out of 5 medium- and heavy-duty fleets say that new vehicle technology improves the way they manage their fleet
44% say tax incentives and 42% say gas prices are strong motivating factors for fleets to consider going electric
36% are considering using shared fleet vehicle services to improve affordability and reduce capitalized costs, depreciation and maintenance expense
Learn more about how Autonomous, Connected, Electric, and Shared technologies will be leveraged in your fleet vehicles and how it will impact fleet operations around the country.
Enter your information below to download the study:
---
About Cox Automotive Mobility
Cox Automotive Mobility is driven to keep fleets and people moving safely and sustainably for the next generation. Building on our rich automotive legacy, we are a fundamental enabler of the emerging global transportation ecosystem – one that is autonomous, connected, electric and shared. www.coxautoinc.com/mobility
About Cox Automotive
Cox Automotive Inc. makes buying, selling, owning and using vehicles easier for everyone. The global company's more than 27,000 team members and family of brands, including Autotrader®, Dealer.com®, Dealertrack®, Dickinson Fleet Services®, Kelley Blue Book®, Manheim®, NextGear Capital®, VinSolutions®, vAuto ® and Xtime ®, are passionate about helping millions of car shoppers, 40,000 auto dealer clients across five continents and many others throughout the automotive industry thrive for generations to come. Cox Automotive is a subsidiary of Cox Enterprises Inc., a privately-owned, Atlanta-based company with annual revenues of nearly $20 billion. www.coxautoinc.com