Could you be selling faster, for more profit?
Deliver an irresistible online buying experience that helps you increase profitability and sales efficiency.
Cox Automotive Digital Retailing drives high-quality leads
Our digital retailing solution gives shoppers a streamlined online shopping experience they want, in turn delivering the high-quality leads you need to help drive more conversions and higher profits.
It's this simple.
Better leads = Higher profits.
MORE SHOPPERS
SUBMIT LEADS
more likely to submit leads1
MORE PROFITS
ARE GENERATED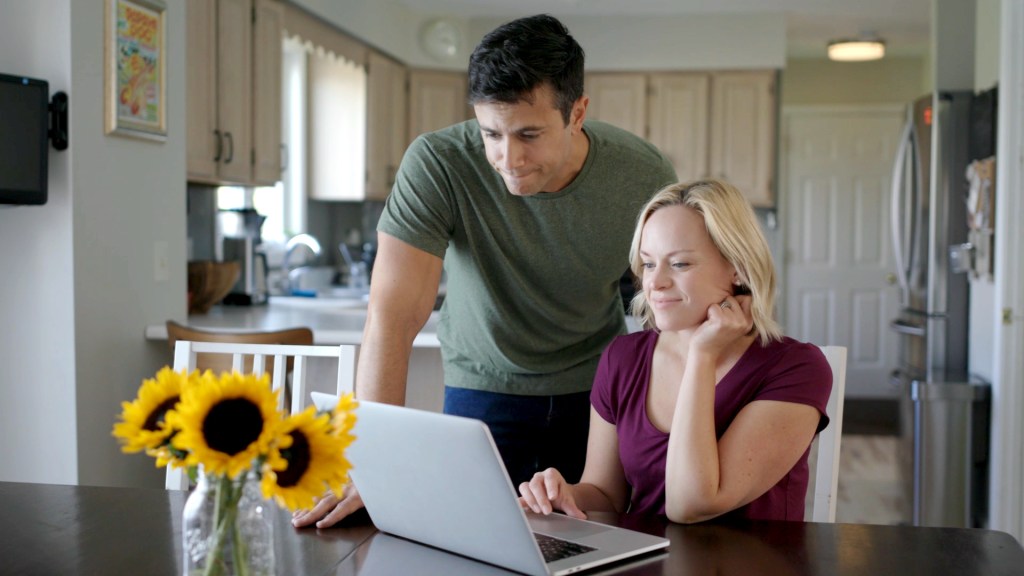 The experience shoppers want
You don't have to have the lowest prices. Or the best variety. You don't even need the biggest selection. To succeed, all you have to be is the best seller. Nine out of 10 consumers are more likely to buy from a dealership that offers at least one component of digital retailing.4
Cox Automotive Digital Retailing has everything you need to jump-start the shopping and deal-making process online.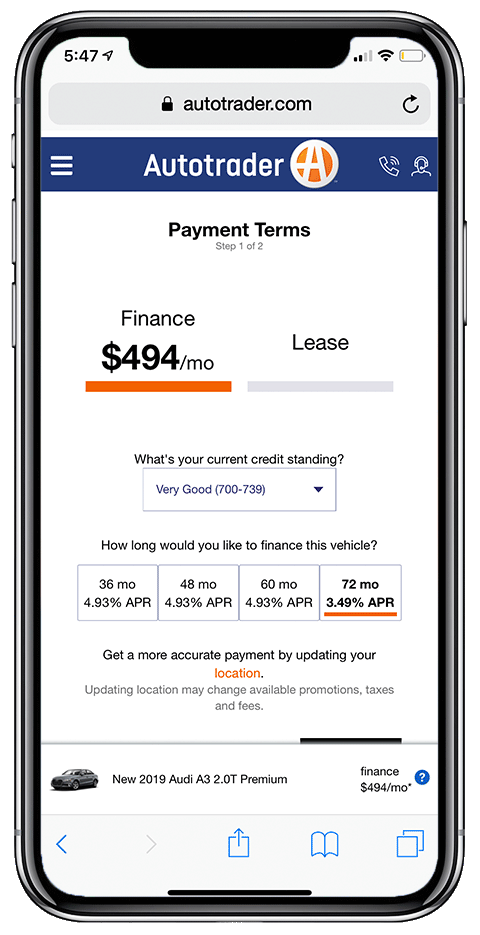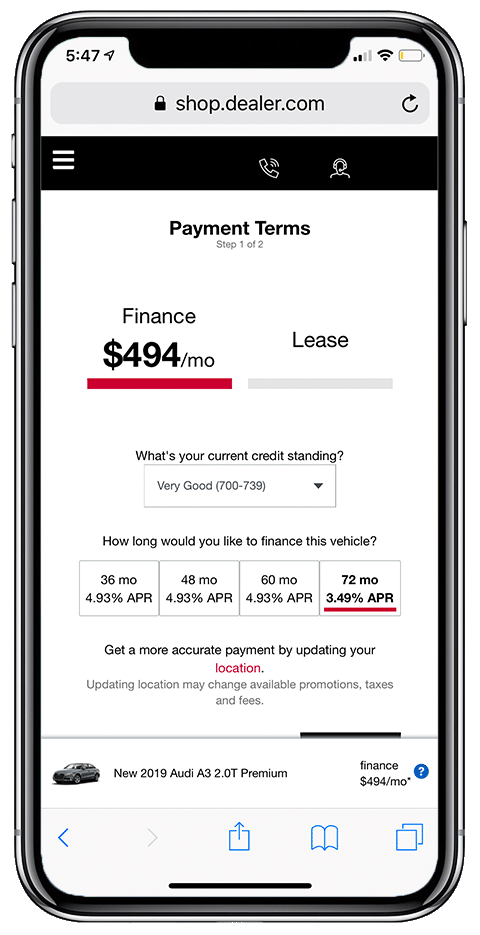 For illustrative purposes only.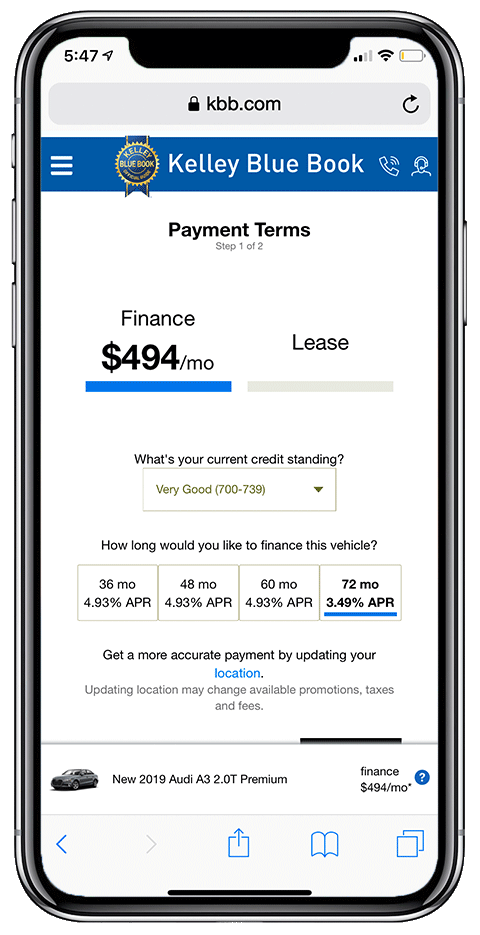 Your listings — everywhere — working for you all in unison.
Consumers enjoy the same payment estimates across all of your inventory listings, including Autotrader, KBB.com and your Dealer.com website
The high-quality leads you need
Think about how much time you spend following up on leads. High-quality leads are the backbone of every thriving dealership. The quality of leads determines how quickly and effortlessly you can convert them to profitable sales. On average, leads generated by our digital retailing solution convert at a 30% higher rate than other internet leads.2
Relationship-building just like in-store — only it's online
Personal connections can happen online. You just have to be there when they need you. Shoppers who use our digital retailing tool are 3X more likely to submit a detailed lead form to you.1
That's because you've given them the means to configure realistic buying scenarios based on their unique conditions and preferences. It's the relationship-builder that drives shoppers to you.
more likely to submit leads1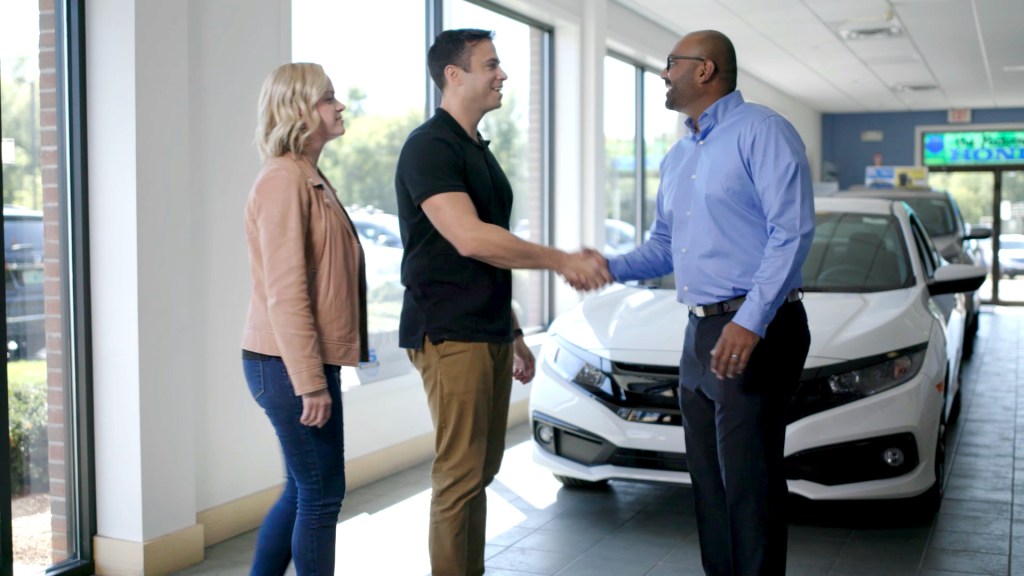 Feet on the ground to set you up for success
Our performance management team will review your digital retailing tool with your team and help get you set up. Then, we'll work with you on deal-making strategies to help you drive more sales.
"There are a lot of digital retailing products out there. We chose the Cox Automotive Digital Retailing product because of the ease of use for the consumer and the connectivity to the banks. All the others just give you a nice lead. But when we joined Cox Automotive Digital Retailing, it was actually a true deal that was coming in and not just a lead."
"Digital retailing leads are hot. If I offer up two leads, one digital retailing and one not… my staff always wants the digital retailing lead because it's much more likely to produce a sale."
"Digital Retailing has definitely helped us speed up the sales process for our sales team."
"When a digital retailing lead comes into the store, it's a slam-dunk. They close at a higher rate and yield more profit."
Learn how to accelerate your sales
Demo Digital Retailing today!
By entering your phone number on this form, you consent to receiving telemarketing calls and/or texts, which may be sent using an autodialer system, from or on behalf of Cox Automotive to the telephone number provided. This consent is not a condition of purchase.
1) Comparison of visits with vs. without digital retailing activities, Dealer.com hosted websites(June-Nov 2019)
2) Cox Automotive Accelerate platform Close Rate and Profit Analysis (Jan 2019-Aug 2019); sold leads from Digital Retailing compared to other Cox Automotive leads excludes active leads (open opportunities not lost or sold).
3) Cox Automotive Accelerate platform Close Rate and Profit Analysis (Jan – Aug 2019); gross profits compared to other Cox Automotive leads.
4) Cox Automotive Car Buyer Journey Study 2018.
©2020 Cox Automotive. All Rights Reserved.
| | | |
| --- | --- | --- |
| | | | Jan. 24–27 |
Welcome to the future of Digital Retailing
Accelerate more deals with the only connected buying experience that drives better deals.
Discover Cox Automotive Digital Retailing, the only integrated solution that connects buyers and sellers from listing to deal closing.
Find out how to manage every aspect of online deal structuring, and how to finalize deals faster and smarter in the showroom through greater insights of your customer's journey.
Sign up for as many topics as you need and let's get the conversation started!
DEMO SIGNUPS ARE NOW CLOSED, BUT WE'D LOVE TO SEE YOU AT THE SHOW.
Please drop by the Cox Automotive village in the South Hall for an in-person demo. We look forward to meeting with you!
Plus, you won't want to miss the top-notch sessions and workshops from industry leaders at Cox Automotive. Check out the full lineup and more on our NADA 2019 Hub.
The Cox Automotive Future of Digital Retail Study survey of 2,550 in-market shoppers reveals consumer demand for a convenient, consultative sales process that seamlessly connects online & offline car-buying options.
WANT TO DO ONE OR MORE STEPS OF THE PURCHASE PROCESS ONLINE
WANT TO SIGN FINAL DOCUMENTS AT THE DEALERSHIP
STILL WANT HELP FROM DEALERSHIP STAFF EVEN IF ONLINE PURCHASE OPTIONS ARE AVAILABLE
ARE MORE LIKELY TO BUY FROM A DEALERSHIP THAT OFFERS AT LEAST ONE COMPONENT OF DIGITAL RETAILING
What shoppers* prefer to do "online away from dealership…"
GET INFORMATION ABOUT THE DEAL
71%
Find info on incentives, trade-in value, info on add-ons, trade-in offer
UNDERSTAND AND SECURE FINANCING
43%
Apply for financing, notified of financing qualification
Select add-ons, four square, make a deposit, finalize price
Check out the other Key Consumer Research insights to learn more.