January 26-29 | Dallas, TX Ready to propel business in 2023?
Solving challenges starts here. Let's determine the right mix of solutions to elevate every corner of your business. Book your demos ahead of NADA2023 to learn how our various solutions sets can help you navigate the future with confidence.
Amid fluctuating market conditions, are you looking for a data-driven approach to sell cars faster with higher gross? Are you hoping to find one-stop sourcing and wholesaling? Or a vast real-time market to buy and sell dealer direct? Maybe you're looking to increase your speed-to-market or to reduce the time to get vehicles retail-ready and on your lot.
Cox Automotive Inventory Management builds the bridge between wholesale and retail to unlock greater profitability.
Book your demos for Kelley Blue Book® Instant Cash Offer, Manheim, Upside, vAuto, DealShield, NextGear Capital, Ready Logistics, and Central Dispatch to learn more about the solutions that can help you navigate your inventory challenges.
Are you looking for unmatched reach and amplified interest in your vehicles and services? Do you want to maximize and gain visibility into your marketing ROI? What if you could reach and engage the right customers at the right time, optimize your investment with better inventory pricing, and drive truly personalized experiences through digital retailing?
Cox Automotive Marketing offers a connected digital retailing experience that allows you to initiate transactions across every key channel and provides the best-connected, data-backed marketing media & deal-making solutions.
Book your demos for Autotrader, Dealer.com, and Kelley Blue Book® to learn more about the marketing solutions that can help you personalize the customer experience, maximize the performance of listings, and improve profits with a faster, more strategic purchase process.
Are you looking to provide one connected deal no matter where it starts, one complete view of the consumer for building lifelong connections, and one better experience for your customers and your staff?
Cox Automotive is the only retail partner with the first-party proprietary data, expertise, and proven capabilities to connect every piece of the retail experience and solve for industry shifts and demands.
The most comprehensive suite of world-class solutions with connected knowledge across marketing, sales, service, and back-end operations brings data-driven innovations to you at this year's NADA2023.
Book your demos for Dealertrack, VinSolutions, and Xtime to see how these solutions can help you streamline processes and optimize profitability while creating more satisfied customers and building lifelong connections.
Are you ready to help your customers succeed in the electric vehicle era? 
Cox Automotive Mobility is committed to being the world's best battery health innovator and providing dealers with the tools and insights they need to successfully transition to the electric era.
Learn more about how we're innovating to support used EV adoption and extend the first life of the battery through our patented algorithm that serves as the industry-standard battery health score.
Don't miss our new Power Up Stage: A designated space for connecting, inspiring, and ideating. Join us and power up with special sessions, innovation reveals, awards & more.
THE 2023 SUSTAINABILITY AWARD?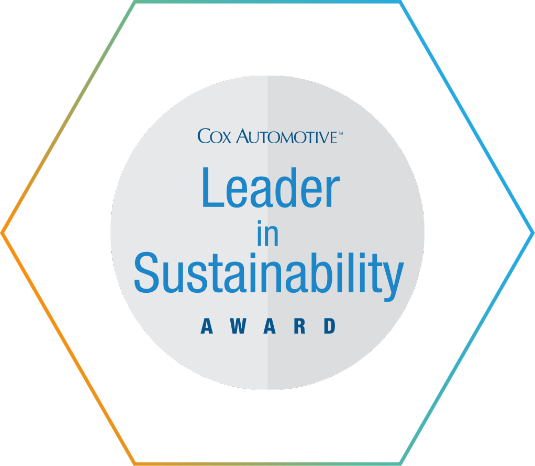 Driving positive environmental change is one of the most important things we do at Cox.
As a part of Cox Enterprises, everything we do at Cox Automotive is grounded in our purpose to build a better future for the next generation. As we work to leave the planet better than we found it, we proudly recognize one dealership each year with the same unrelenting commitment to sustainability. Join us this year as we present the Cox Automotive Leader in Sustainability Award to a dealership with outstanding sustainability programs and community contributions.
JOIN OUR WORKSHOPS & SESSIONS
Our sessions and workshops are focused on embracing emerging technologies to help you deliver next-level customer experiences in a digital-first world. Join the presentations below as thought leaders speak on the industry's most relevant topics.
Follow us on social for important updates leading up to the show.