Data Point
Corvette in New Territory
Wednesday July 17, 2019
General Motors is rightfully looking for new customers for its Chevrolet Corvette, as the current crop of loyal buyers begins to age out of their sports-car-buying years. It's an admirable pursuit, but not an easy one. Seeking higher performance and a more exotic structure often pushes cars into higher, thinner air. Sustaining sales gets more difficult.
These two simple charts tell the story. They offer the Manufacturer's Suggested Retail Price (MSRP) and monthly sales numbers – an estimated average over the past 12 months – for five likely competitors of the new mid-engine Corvette. For comparison, we've included the current Corvette.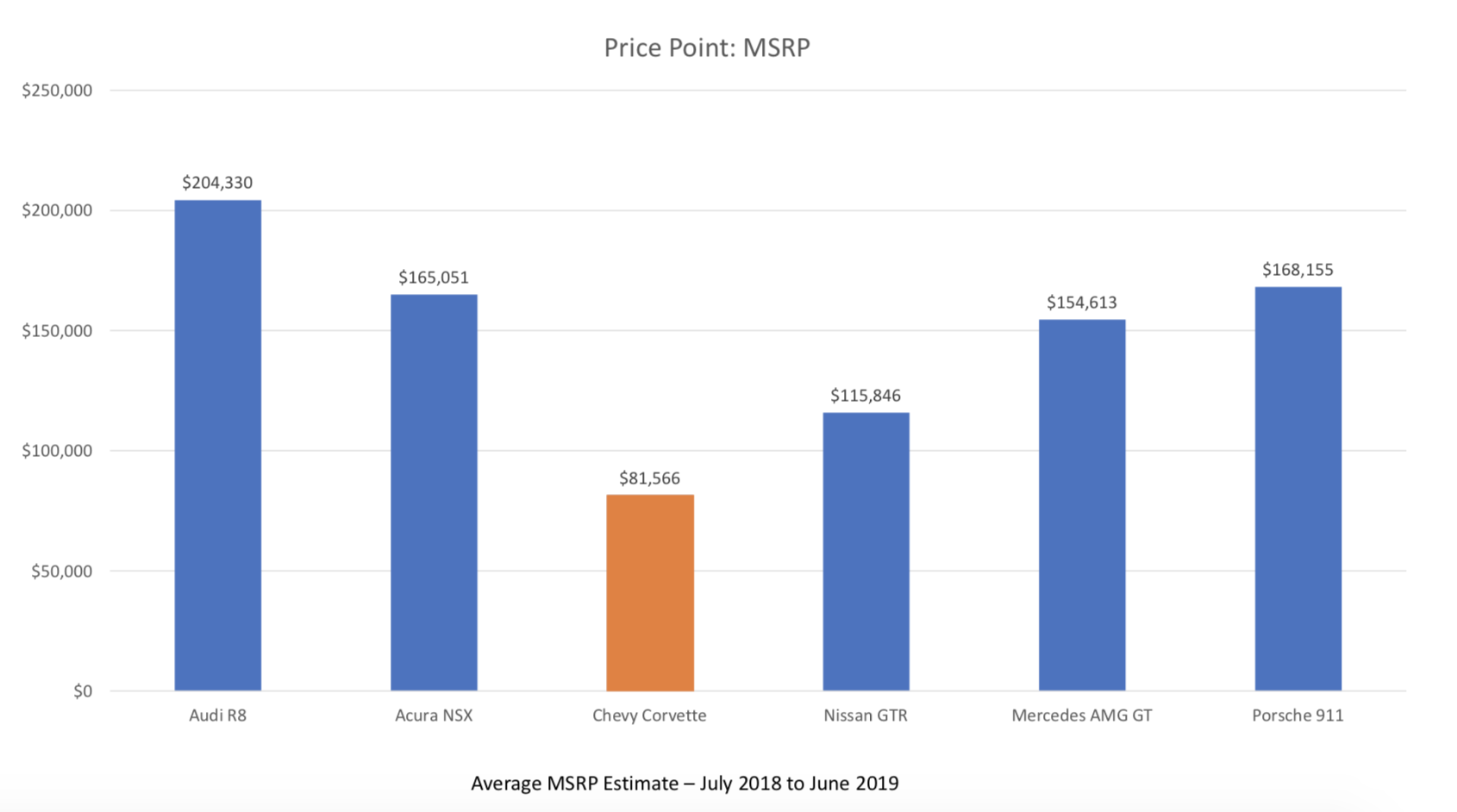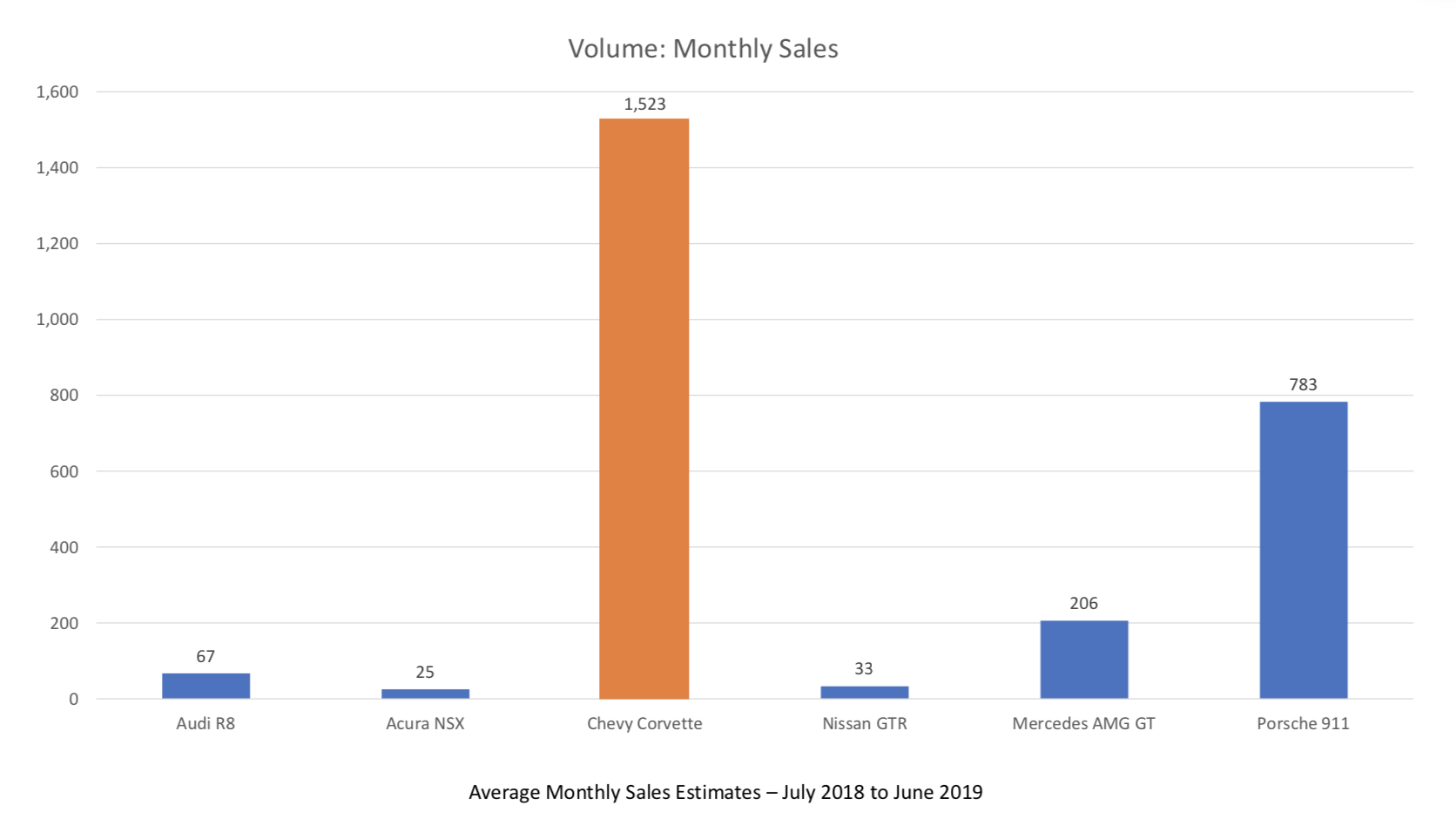 GM has confirmed plans to increase the workforce at its Bowling Green, Ky., plant, home to the Corvette. A larger workforce often means higher production capacity. Perhaps global sales can support high volumes. Increasing volume in North America, however, will be a tall order.