Data Point
Three-Peat for the Manheim Index as Used Vehicle Values Set Another Record
Tuesday September 8, 2020
Wholesale used vehicle prices (on a mix-, mileage-, and seasonally adjusted basis) increased 3.64% month over month in August. This brought the Manheim Used Vehicle Value Index to 163.7, a 15.8% increase from a year ago and another record high for the Index. Access the full report.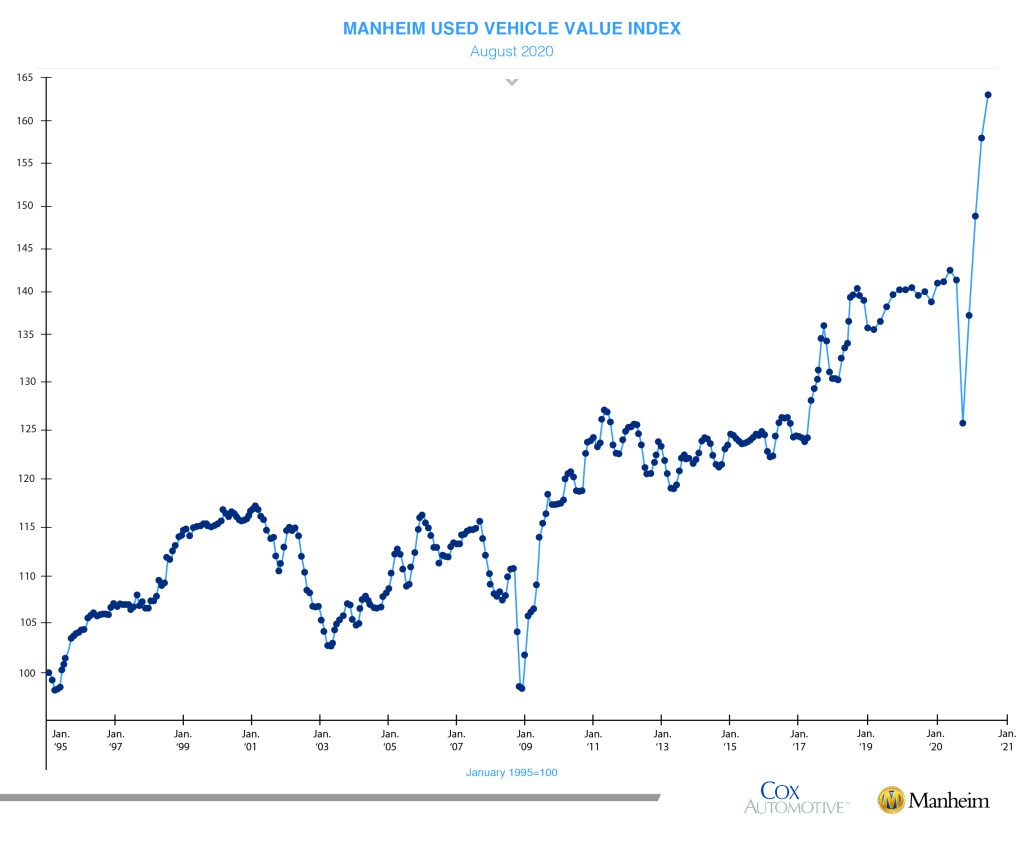 For 25 years, the MUVVI has been the definitive source on the state of the used vehicle market. Based on millions of individual valuations each year, it is the automotive industry's only measure of used vehicle values that is seasonally adjusted and accounts for changes in mix and mileage of vehicles sold. The monthly data is derived from vehicles sold at Manheim's U.S. locations and on its digital properties. Stock market analysts and media use the MUVVI as an indicator of the health of the economy and automotive industry.
The complete suite of monthly MUVVI data is released the fifth business day of the month. If you have any questions regarding the Index itself, please contact the Cox Automotive Industry Insights team at Manheim.Data@coxautoinc.com.
Tags