Smoke on Cars
Auto Market Weekly Summary
Monday March 25, 2019
Economic growth slowed dramatically at the end of 2018 and remained slower to start the year. The Fed has recognized slowing growth as well as heightened risks and is now unlikely to increase short term rates this year.
Yield curve inverts: Clear signs of economic weakness in Asia and Europe have pushed long-term bond yields lower, including more negative rates in those regions. Thanks to the increases in short-term rates the Fed made last year, all but the longest end of the yield curve has now inverted as a result of the combination of these two trends.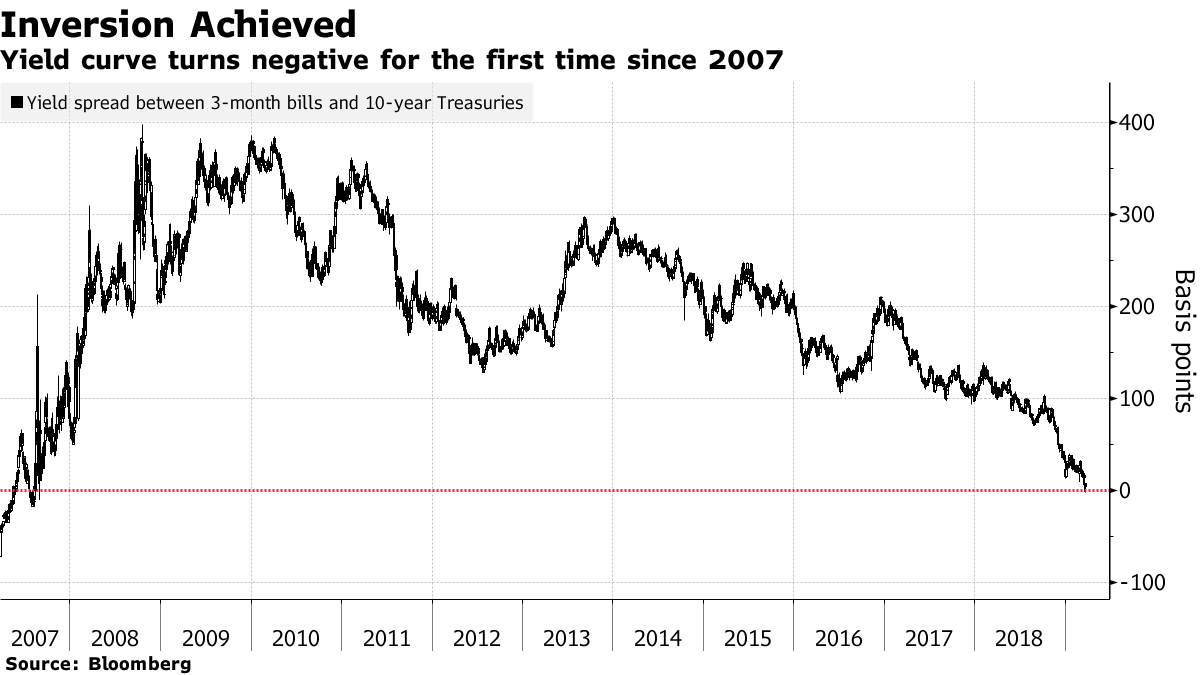 The most-watched spread on the three-month and 10-year treasuries turned and remained negative last week, which has not happened since 2007. Such an inversion typically precedes a recession by an average of 18 months. This development will likely dominate the financial news cycle, with corresponding proponents touting the "end is near" as well as those claiming, "this time will be different."
An inversion in rates does not cause a recession. It is simply highly correlated with a recession eventually occurring. The larger concern is that investors will shy away from longer-term debt as better yields can be attained on safer, shorter-term investments. Such behavior would lead to credit tightening, dampening both business investment and consumer spending. Time will tell.
If the yield curve remains inverted, the Fed could lower short-term rates. An end to the trade fight with China could reverse the negative trend in Asia and help with Europe. Brexit could reach a happy conclusion. A combination of these possible outcomes could change the direction of short- or long-term rates to fix the inversion.
Housing rallies: Housing already is benefitting from lower rates. The pace of existing home sales jumped in February as mortgage dates have come down more than half a point from the highs reached late last year. A similar beneficial trend is not occurring in auto lending as auto loan rates remain high. Despite the fact that rates remain high, we are seeing evidence of a strong used car market for the spring evolving.
The spring will determine how much of a rebound we see for the U.S. economy after a slow start. A stronger housing market would help.
Looking ahead: We'll receive the final revisions on fourth quarter GDP, new home sales and pending home sales in February, consumer confidence data from March, updated tax refund data, and delayed personal income and spending data.