Smoke on Cars
Auto Market Weekly Summary
Monday April 1, 2019
Economic growth at the end of last year was much weaker than originally estimated. The economy decelerated to real GDP growth of 2.2%, setting up the first quarter to be much weaker as well.
Mixed bag for confidence: Consumer confidence data are sending mixed signals. Confidence was down in March, but sentiment was up. Part of what may be happening is a clear split in sentiment by demographics and region of the country.
Possible housing growth: Housing could see growth this year thanks to mortgage rates now lower than a year ago. The existing home market isn't showing growth yet, but new home sales now point to a stronger spring.
New-vehicle sales dip: The reverse is happening in the auto market, as new-vehicle sales are down relative to last year, but the used market continues to be strong. Unlike mortgage rates, auto loan rates have not declined.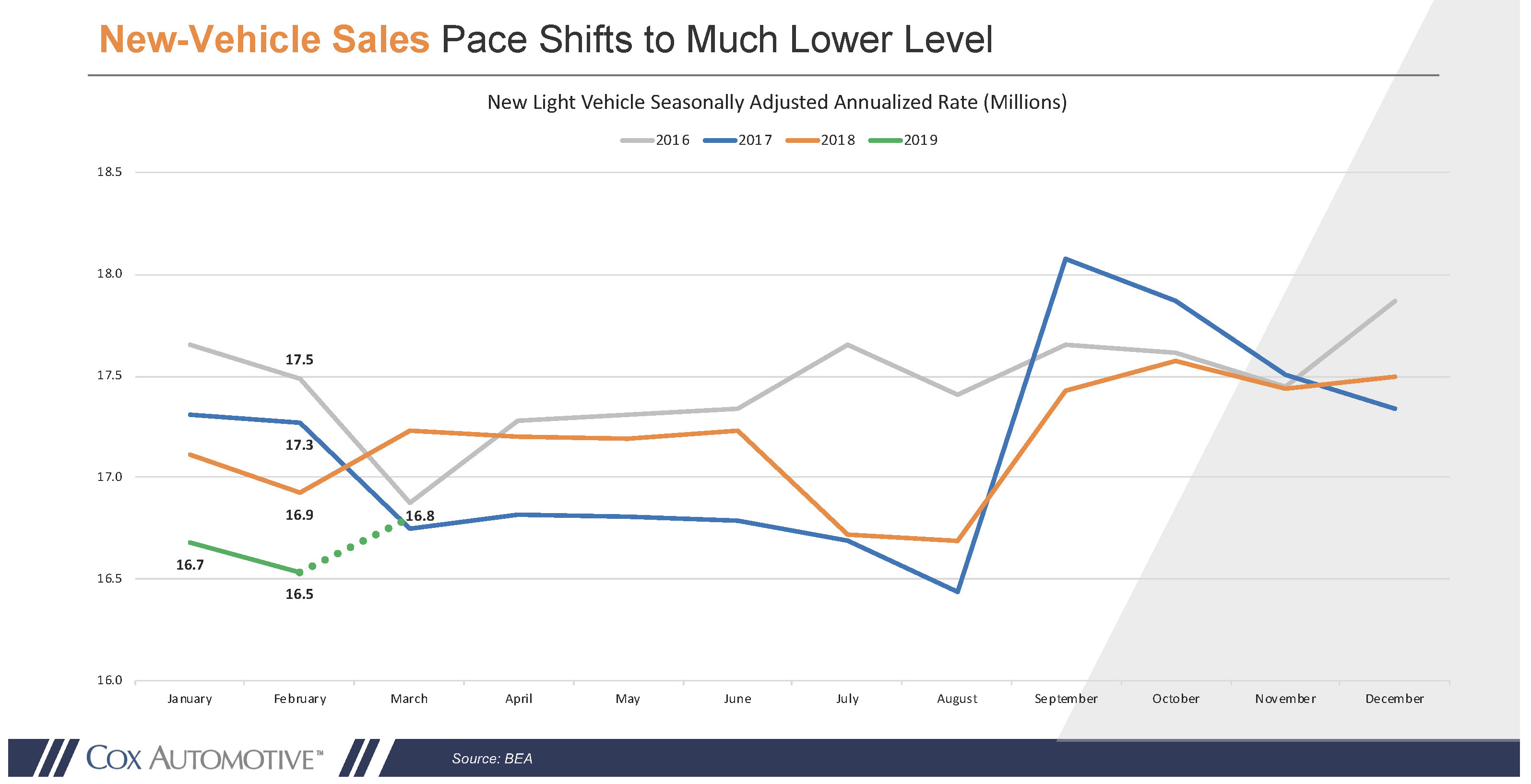 Tax refunds fuel used sales: Tax refunds are powering a strong used car market, especially for affordable vehicles. We are forecasting the new vehicle SAAR to improve modestly in March to 16.8 million, but that would be a decline of 2% from last year's 17.2 million pace. Lower tax refunds, high auto loan rates, record vehicle prices, weak incentives, and tighter credit are depressing new vehicle demand.
Looking ahead: This week we'll get retail sales for February, new vehicle sales for March, employment data for March, updated tax refund data, and our report on the March Manheim Index.