Smoke on Cars
Auto Market Weekly Summary
Monday July 15, 2019
Article Highlights
Inflation remains in check, aided by lower energy prices.
The Fed is likely to cut interest rates at the end of the month.
Used car sales remain strong, but not like a year ago.
Overall inflation remains very low, helped by lower energy prices. The monthly trend through June gives support for an easing of monetary policy. The financial markets expect the Fed to cut rates at the end of the month. The futures market considers a quarter point cut in July as a certainty, and odds favor two rate cuts by September.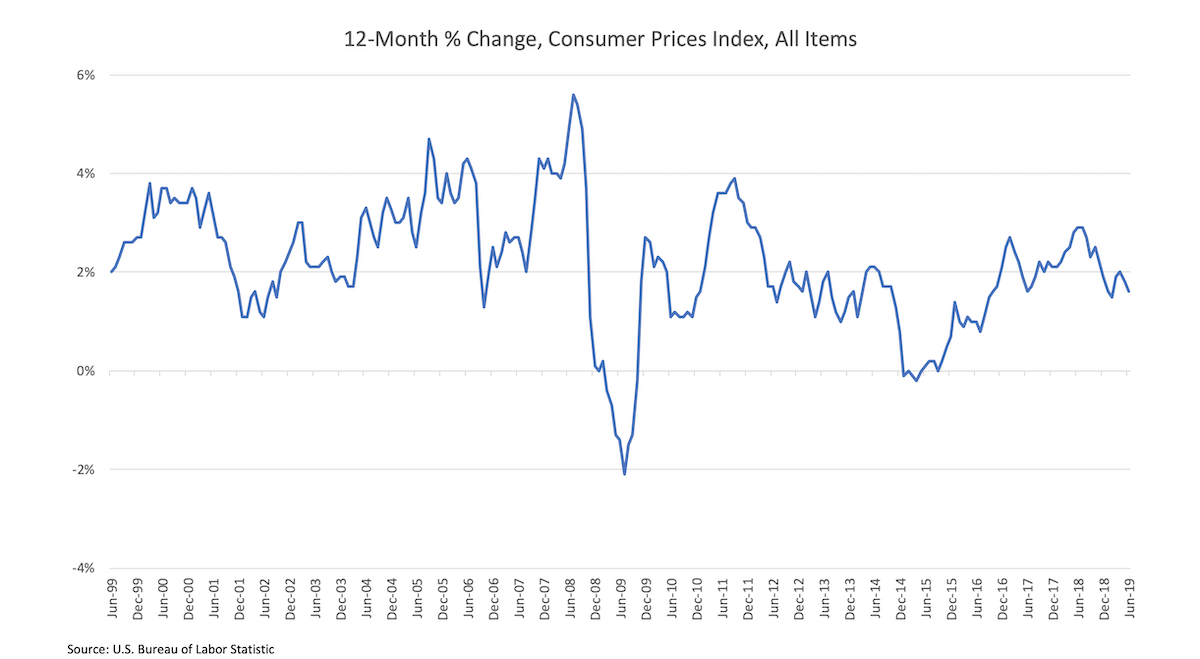 Auto loan rates: Bond yields have trended lower all year, but we haven't seen a corresponding decline in auto loan rates. Consumers are taking on more debt, but not like last year. At the same time, taxes are taking a bigger bite out of income gains this year, limiting the growth in disposable income and spending.
Used car market: We had a relatively strong used car market in June, but it wasn't quite as strong as last June. Used vehicle prices increased in June as consumer demand is outpacing supply, as we are past the seasonal peak in commercial wholesale volumes but used vehicle sales don't appear to be slowing down. CPO sales outperformed other new and used retail sales.
Manheim Index: The Manheim Used Vehicle Value Index increased month-over-month in June, bringing it to the highest level since October. Midsize cars and pickups outperformed the overall market, and luxury improved substantially to be in line with the market on year-over-year trends. Read more here.
Looking ahead: This week, we'll get data on June new construction and retail sales as well as the first estimate of July consumer sentiment.
Weekly commentary next week will come from Zo Rahim, who will be filling in as yours truly enjoys a once-in-a-lifetime road trip with my son before he starts college next month.