Smoke on Cars
Auto Market Weekly Summary
Monday July 22, 2019
Article Highlights
The consumer is driving economic growth with retail sales up and consumer sentiment at a near-decade high.
The housing market, particularly single-family homes, is weakening.
Mixed signals at home and abroad may result in the Fed cutting interest rates.
Consumer spending is robust and likely drove much of the second-quarter economic growth as households were confident about the economy. However, economic indicators, such as new construction activity, cast doubt on the sustainability of this growth. Labor shortages, supply disruptions, higher input prices and uncertainty about tariffs are limiting what businesses can do.
Robust retail sales: June retail sales exceeded expectations, resulting in the fourth consecutive month of higher retail sales. Spending at clothing stores as well as restaurants and bars increased.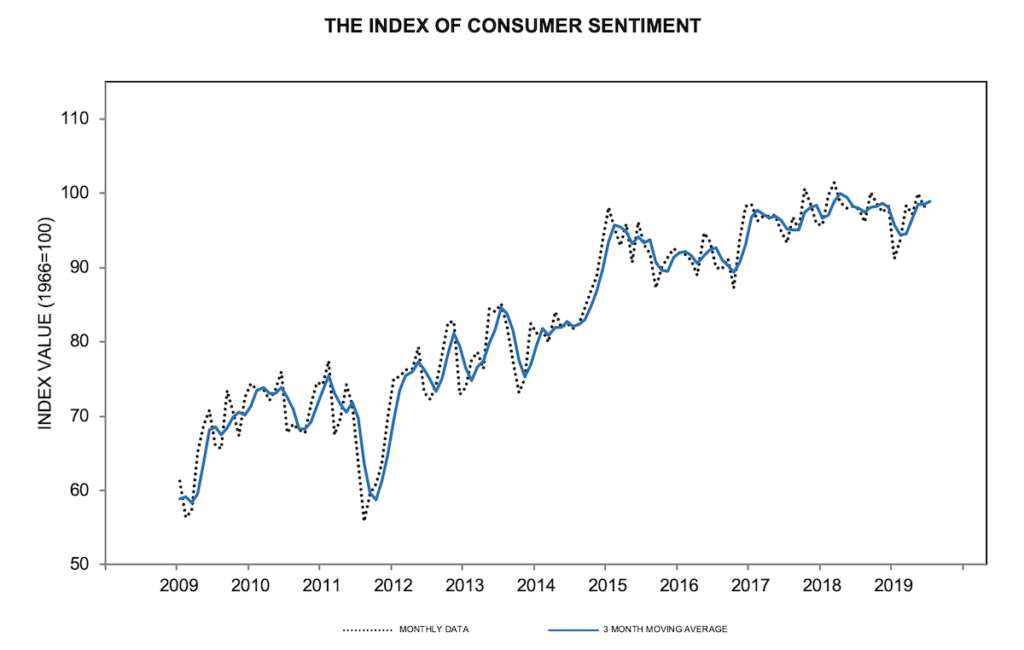 Strong consumer sentiment: The preliminary index of Consumer Sentiment, released by the University of Michigan, increased slightly in July from June and is holding at a near-decade high. The index of Consumer Expectations increased to the highest level of this economic expansion.
Weak housing: The housing market showed weakness in June as the seasonally-adjusted rate of housing starts declined from the prior month, though they were up from June 2018. Residential building permits declined from May for the biggest monthly drop since March 2016, bringing permits to their lowest level since May 2017. Most of the weakness this year has been in the single-family housing segment.
Interest-rate uncertainty: While domestic economic conditions remain mostly favorable, a slowing global economy, weakening corporate earnings, trade uncertainty and muted inflation are variables the Fed is considering when it votes on where to set rates. The futures market bets by more than a 25% probability that the Fed will cut rates by half a percentage.
Looking ahead: This week, we receive June data on new and existing home sales as well as the preliminary estimate of second-quarter GDP.