Smoke on Cars
Auto Market Weekly Summary
Monday July 29, 2019
Article Highlights
Economic growth is slowing.
Interest rates are heading lower, but not helping housing.
Business uncertainty is slowing investment.
The economy is still growing, thanks primarily to the consumer and an expanding Federal deficit. The first estimate of real GDP growth in the second quarter was 2.1%, which was better than expected but indeed a slowdown from Q1 and last year.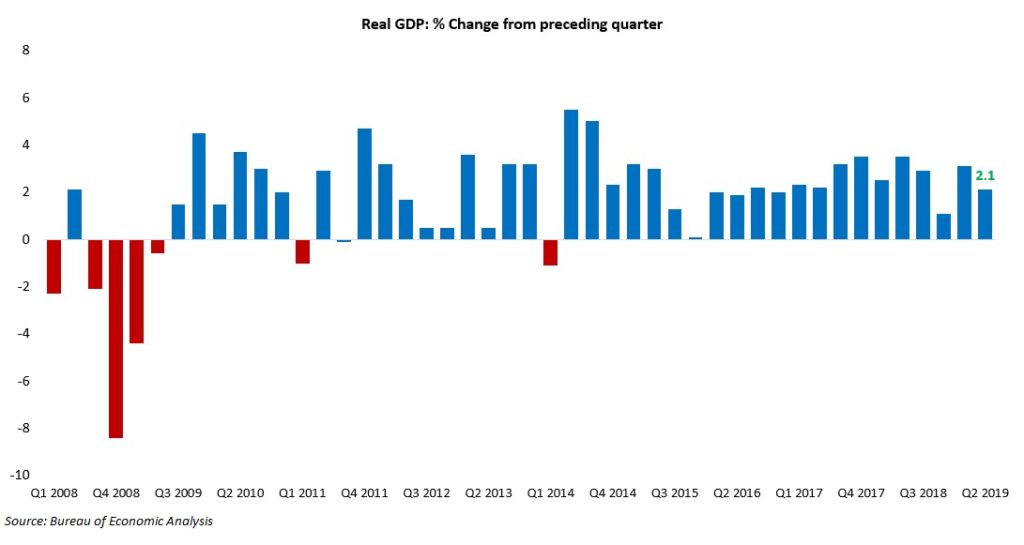 Interest rates dropping: Interest rates appear to be heading lower with expectations for 2-3 quarter point cuts by the Fed in the back half of the year.  Will we see rate declines in auto? Will those rate declines spur more sales? So far, rate declines haven't improved demand in housing.
Housing disappoints: Housing is not helping growth despite lower mortgage rates. Even more troublesome was a pullback in growth in home improvement spending.
Businesses wary: Businesses are uncertain about future growth and slowing investment. Tariffs and a strong dollar are causing declines in exports, and manufacturing is on the verge of contraction.
Looking ahead: This week we'll be watching the Fed and the expected rate drop. We'll get data on June personal income and spending, inflation, and pending home sales as well as July new-vehicle sales, consumer confidence and sentiment and employment.