Data Point
Cox Automotive Analysis: Honda Q1 2020 U.S. Market Performance
Monday May 11, 2020
Article Highlights
Honda Q1 U.S. auto sales fall 19%.
Honda incentives rise but are still relatively low.
Honda transaction prices remain flat.
American Honda reports earnings for its full fiscal year and the quarter that ended March 31 on Tuesday, May 12, at the same time that the automaker begins re-openings its U.S. plants.
Here are some data points from Cox Automotive on Honda's first quarter in the U.S., one of its major markets.
Q1 sales and market share
American Honda sold 298,766 in the first quarter when COVID-19 hit. That was down 19% from the same quarter the year earlier and the lowest for the quarter in at least five years.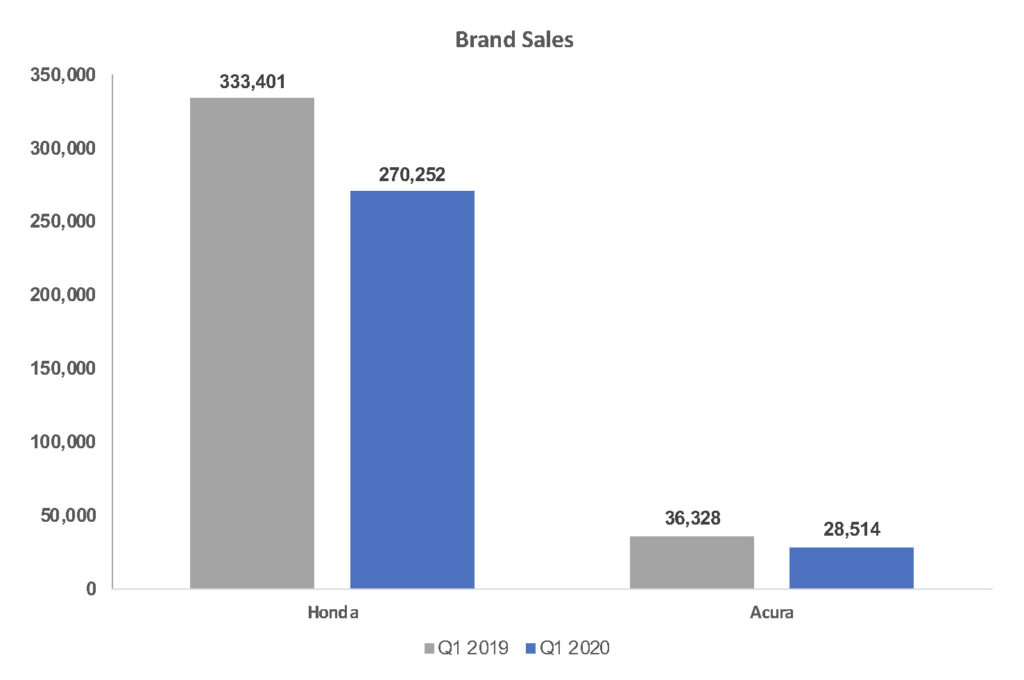 Honda brand sales declined 19%. Only two models posted sales increases: the Ridgeline pickup truck, up 17%; and the Passport SUV, just launched a year ago. Every other model was down double digits. About two-thirds of Honda brand sales come from three models: CR-V SUV, down 18%; Accord sedan, down 27%; and Civic, off 18%.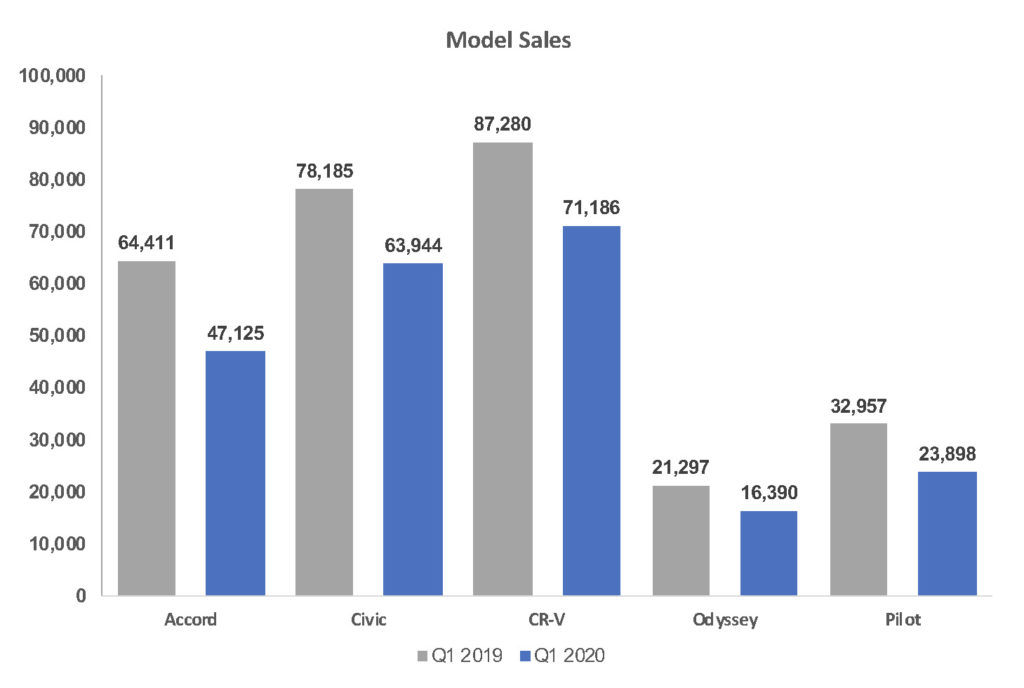 Acura brand sales fell 22%. All Acura models declined by double digits. A new MDX, one of Acura's volume leaders, was scheduled for unveiling in June at the auto show in Detroit, an event that has been cancelled.
American Honda's market share for the quarter fell to 8.7% from 9.37% in the 2019 quarter.
Q1 incentives and transaction prices
American Honda, which traditionally spends among the least among automakers in the U.S. on incentives, increased incentive spending by 14% to a still relatively low $2,552 per vehicle, according to Kelley Blue Book calculations.
Honda brand increased 13% to an average of $2,238 per vehicle. Incentives for Acura vehicles rose 17% to an average of $5,523 per vehicle, according to Kelley Blue Book.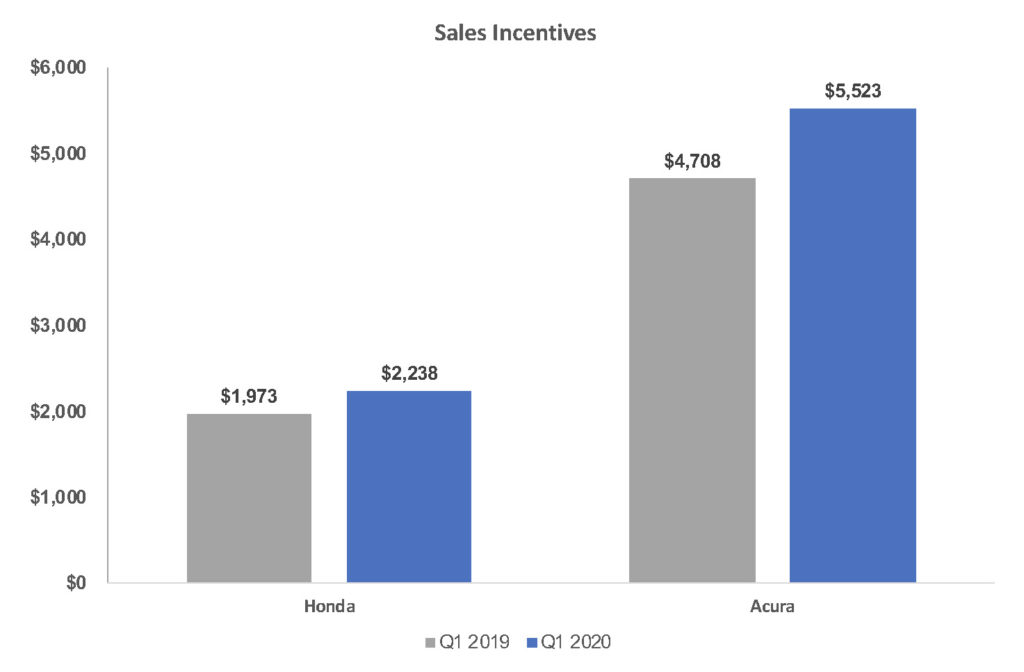 The automaker did not follow the lead of General Motors, Ford, Fiat Chrysler and a couple of others in immediately launching zero-percent financing for up to 84 months, which has proven very popular.
Average transaction prices for American Honda in total were roughly flat in the quarter at $28,903, according to Kelley Blue Book. Acura's ATP slipped 1% to $40,307. Honda's ATP was flat at $27,700.