Data Point
Estimated Monthly Used-Vehicle SAAR and Volume
Monday May 15, 2023
Total used-vehicle sales in April are estimated to be near 3.1 million units, down 1.7% from April 2022. The seasonally adjusted annual rate, or SAAR, is estimated to have finished near 34.5 million, down from last April's 35.1 million level but up from March's downwardly revised 34.2 million level.
Total Used Volume and Used SAAR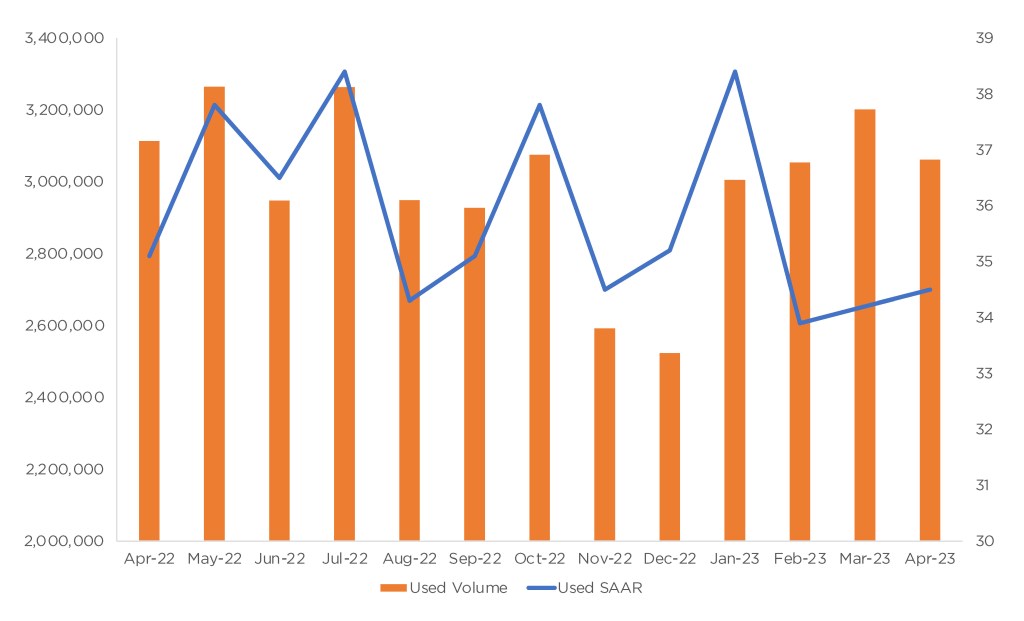 According to Charlie Chesbrough, senior economist at Cox Automotive: "The supply of used vehicles at dealerships is near its lowest point in our data, which goes back to 2019. Finding the right product at the right price is more challenging for used vehicle buyers today."
Retail used-vehicle sales — the volume of vehicles sold via a dealership, thus removing private party sales — are estimated to be 1.6 million, down 1.2% from April 2022. An early read of same-store Dealertrack data shows that used retail sales were weaker than this initial report shows and decreased by 7% year over year. The Cox Automotive team acknowledges that the Dealertrack estimates could be understating sales due to a rise in cash buying, a trend for the last 10 months as interest rates have risen to 20-year highs. The used retail sales pace ticked higher to 18.3 million in April from March's downwardly revised 18.1 million level.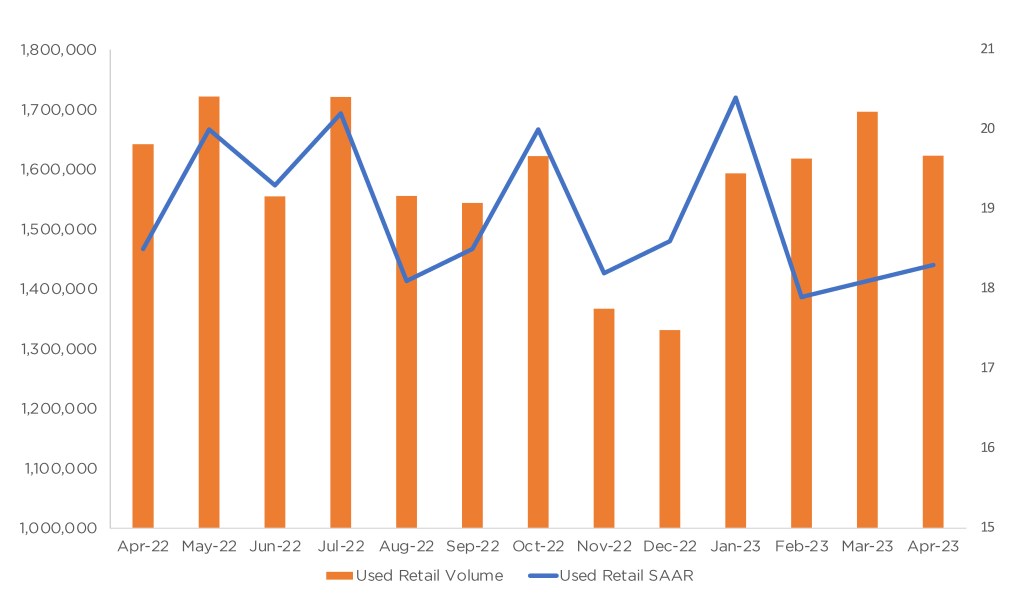 Total used sales for 2023 are forecast by Cox Automotive to be 36.2 million, nearly flat compared to 2022.
---
The Cox Automotive estimated total and retail used-vehicle SAAR and volume are updated monthly and are subject to change due to market volatility.
Tags