Commentary & Voices
First Half Finish: Dealers Face Rapidly Changing Market While Visiting a Place Where Time Stands Still
Thursday June 29, 2023
Last week I joined the Virginia, Maryland, Kentucky, and West Virginia Auto Dealers at their annual summer convention at The Greenbriar resort in the mountains of West Virginia. The Greenbriar is one of the oldest resorts in the country, having opened in 1913. When I arrived it was a rainy, gloomy afternoon, but that didn't stop guests from enjoying the longstanding Greenbriar tradition of afternoon tea and pastries in the lobby. The rugs, the artwork, the chandeliers all make it feel like a place where time has stood still for more than a century.  
But the dealers I spoke with at the event are hardly standing still. The current state of the new-car market has them running.
Dealers widely acknowledged that profits through the first half of 2023 continue to be strong, but current market dynamics are shifting fast and creating downward pressure. Sky-high auto loan rates coupled with very expensive inventories are holding back sales. With credit getting tighter and new-car interest rates averaging 8.9% this month (up from 6.1% a year ago), many would-be buyers can no longer stomach monthly payments over $750 per month.
Dealers are not immune from the pain of rising interest rates. Inventory holding costs are also on the rise as inventories continue to improve with many brands. One dealer lamented, "I went from making $40,000 a month in floor plan profit to spending nearly $40,000 a month."
As we reach the halfway point of 2023, what I found most interesting was the wide disparity in moods based on what franchised dealer I was speaking with. Toyota dealers could not be happier and remain optimistic. One told me his Toyota store continues to pre-sell 80%+ of their incoming inventory at full sticker. He went on to say what a great job Toyota does building and correctly allocating inventory that turns the fastest: "If you ever have an aged Toyota on your lot, it's probably your fault, not Toyota's." My personal winning streak of only meeting happy Toyota dealers remains intact.
Domestic dealers tell a very different story: One Chrysler-Dodge-Jeep dealer said his pre-sold rates were "maybe 10%." He mentioned some models in their line-up now have incentive levels as high as 10% of MSRP. (That's more than double the industry average). I asked if he gets calls from his factory rep to take additional inventory, and he said, "Yes, I hear from him quite frequently about that."
A Chevy dealer described a program GM ran for a few months which offered $1,000 additional customer cash on aged Silverado 1500s – in-stock vehicles 6 months or older. We are clearly shifting back to a world where manufacturers are once again worrying about aged inventory. It's clear based on the current full-size pickup truck days' supply that GM is the most committed of the Detroit Big 3 to keeping inventories tight and trying to maintain their margins. Current estimates from our vAuto data show the Ford F-150 days' supply is 90; RAM 1500 is 94; and Chevy Silverado is 78.
One universal topic all dealers agreed on was how well parts and service performed through the first half of 2023. Dealers cited two primary reasons for this improvement: 1) customers holding onto their vehicles longer to avoid the high new-car prices and high interest rates, which means more repair work, and 2) dealers have been increasing labor rates faster than inflation. One dealer told me that their volume brand charges $180 per hour for labor and their nearby luxury brand is at $250.
The looming topic on every dealer's mind is what does their future hold with EVs? I overhead a few dealers talking at breakfast one morning: "I've got over 100 days' supply of Ford Mach-Es and haven't cracked a door on one in over a month." Another told me he had 11 pre-sold Nissan Ariyas, but only 2 customers took delivery, so he's been sitting on 9 for over six months with little consumer activity. I certainly didn't detect dealers having an "anti-EV" view of the world, but I gathered some are not seeing meaningful consumer interest and feel somewhat unprepared for the shifting market. (And indeed, this was one of the findings in a recent Cox Automotive study, Path to EV Adoption: Consumer and Dealer Perspectives.)
As I was heading to the lobby to check out of The Greenbriar, I met a gentleman in the elevator who works for Haig Partners (one of the leading dealership brokers for buy-sells). He told me that 2023 buy-sell activity will be comparable to what took place in 2022, with about 500 transactions. He mentioned both dealers and private equity funds are sitting on lots of cash and continue to be enticed by the attractive return-on-invested capital returns the car business provides. He said, "I can't give you specifics, but you are going to read about a Toyota dealership in Florida that just set a new all-time high for blue sky." And right on cue, a week later, the news was out: Morgan Automotive bought Al Hendrickson Toyota near Fort Lauderdale for what is being reported as a record amount.
I enjoyed visiting The Greenbriar and speaking with dealers about the challenges facing their business in the second half of 2023 and beyond. There are clearly mixed signals in the market, as inventories are increasing but demand is being stymied by high interest rates and a rich mix of inventories. The headlines from the first half have all been about surprising market strength, but much of that has been driven by fleet sales. Retail sales are healthier than expected, but a robust 17 million market seems like a distant dream. After two years of taking orders, I get the sense the business of selling is making a comeback.
Yes, it rained and was cloudy the entire time I was at The Greenbriar, but it was good to hear that despite changing market conditions there are still plenty of blue skies ahead for the retail car business.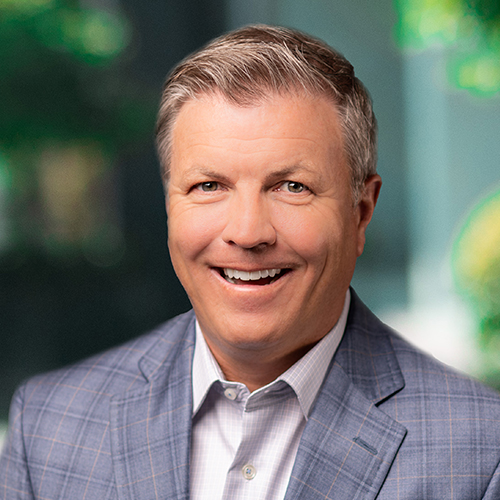 Brian Finkelmeyer
Senior Director, New Car Solutions
As Senior Director of New Car Solutions at Cox Automotive, Brian Finkelmeyer is responsible for vAuto/Cox Automotive's New Car Strategy, including vAuto's Conquest Inventory Management Solution and the Cox Automotive Rates and Incentives Business. Finkelmeyer works across Cox Automotive's various businesses to develop new data insights which help our OEM and Dealer partners fully capitalize on their market opportunities.