Commentary & Voices
Ford: Underperforming Escape and Explorer Drag Down Q4 Sales
Tuesday February 4, 2020
Article Highlights
Ford Explorer, Escape sales struggled in Q4; truck sales rose.
Lincoln sales soared, incentives dipped and residuals rose.
China, Europe are wild cards with likely down side.
UPDATED, Feb. 14, 2020 – Ford lost nearly $1.7 billion in Q4 2019 after, as it warned in January, taking a big accounting hit from employee pension liabilities and retirement benefits. Ford was hit with high warranty costs related to flawed clutch-transmissions in the Fiesta and Focus and problems with the launch of the Explorer and Aviator. Ford lost money in China and made a bit in Europe.
_________________________________________________________________________
Ford's financials will be no surprise when they are announced this week. The automaker warned last month it would take a $2.2-billion charge related to its pension obligations that would cut net income.
Ford said in January that net income would be $1.7 billion in the fourth quarter. Wall Street analysts also expect lower Q4 revenue for Ford, when it officially reports Q4 and full-year financials after the stock market closes Tuesday, Feb. 4.
In the U.S., from which Ford derives the vast majority of its profits and revenues, Ford and Lincoln brand sales combined were down almost 1% from Q4 2018, despite a significant lift in Lincoln sales, according to Cox Automotive.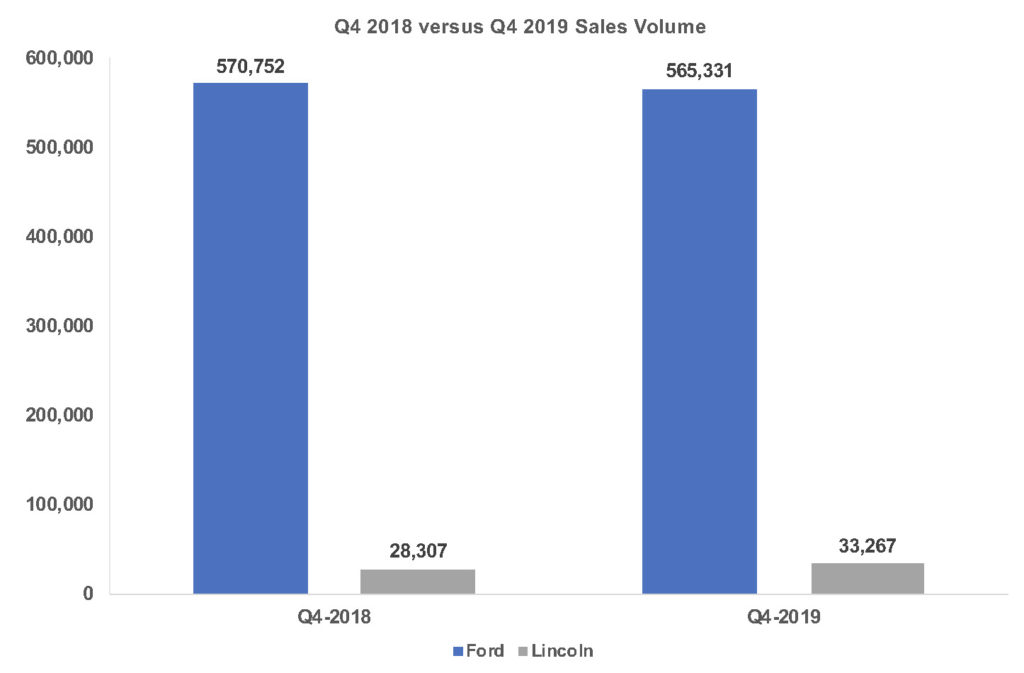 Ford brand sales were down 1% from the year-ago quarter despite incentives that rose nearly 12% from Q4 2018, after they were also up from Q3 2019, to an average of $4,752 per vehicle. Ford ended production and is in the process of winding down the Taurus, Focus and Fiesta.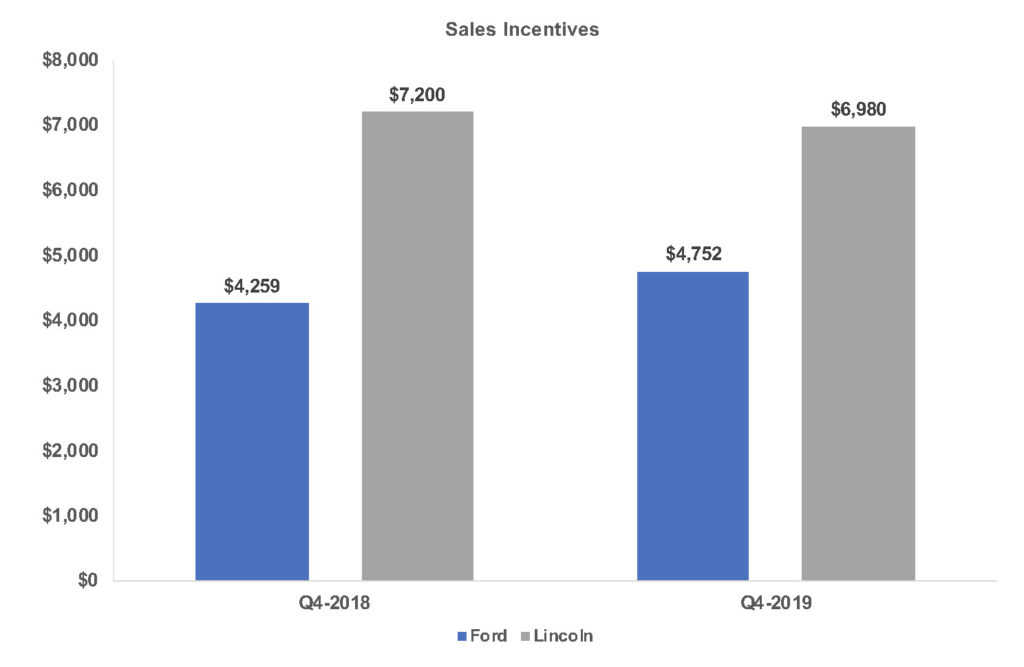 But it wasn't just cars that caused Ford's decline. The brand-new Escape and brand-new Explorer had double-digit sales declines. Escape was down 24% and Explorer down 21%.
It is believed that the Explorer is Ford's second-highest profit-producing vehicle behind the F-Series. Ford has struggled with the launch of the new Ford Explorer and Lincoln Aviator as well as its Interceptor police units, all built at its Chicago plant. The automaker now says it has ample supply of the both the Escape and Explorer, though it is still short on the Aviator. Interceptor police vehicles have been delayed into 2020.
Ford's cash cow F-Series gained nearly 2% and the new Ranger added incremental sales, showing it didn't cannibalize on the F-150 as feared, according to Kelley Blue Book.
Lincoln is Ford's bright spot. Lincoln sales soared 18% in Q4, on the strength of its new SUVs, the Nautilus, Aviator and Corsair, which carry hefty Average Transaction Prices (ATPs). Lincoln is ending the MKT SUV and the MKZ sedan. Meantime, incentives were down 3% from a year ago to their lowest fourth-quarter level since Q4 2014, averaging $6,980 per vehicle. The combination of strong sales and pricing with lower incentives has resulted in Lincoln's residual values being on par with some European imports, according to Kelley Blue Book.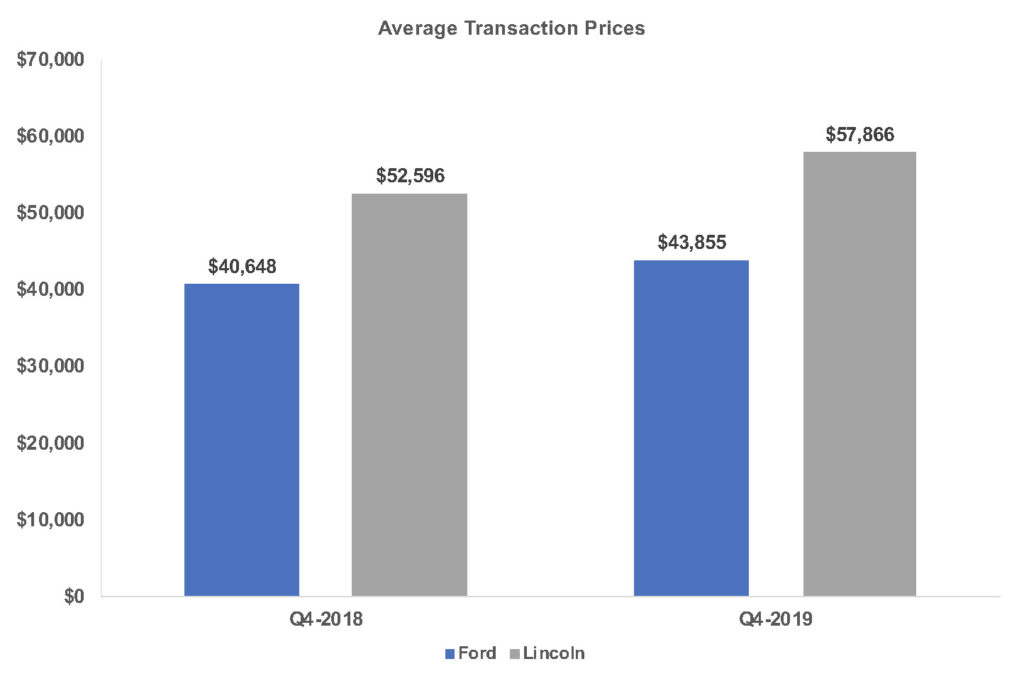 The wild cards for Ford are China and Europe. Ford's sales in China have been plummeting. Sales in Europe edged up.
Looking ahead, Ford launches the new F-Series near year-end. It can't afford production glitches like it experienced with the Explorer.