Commentary & Voices
Ford to Report Mixed Bag: Ford Brand Sales Down and Lincoln Up
Tuesday April 23, 2019
Ford Motor Co. reports first-quarter financials on Thursday after the stock market closes.
Analysts expect a mixed bag from Ford with lower sales in its major markets leading to overall lower revenue and profits from a year ago. Ford is in the midst of restructuring its operations in numerous markets and at the start of some major product launches.
In the U.S., Ford's quarterly sales performance, indeed, was a mixed bag. Ford's sales slipped nearly 2% in the quarter, while industry sales were off about 3%. Ford brand sales were down 2%.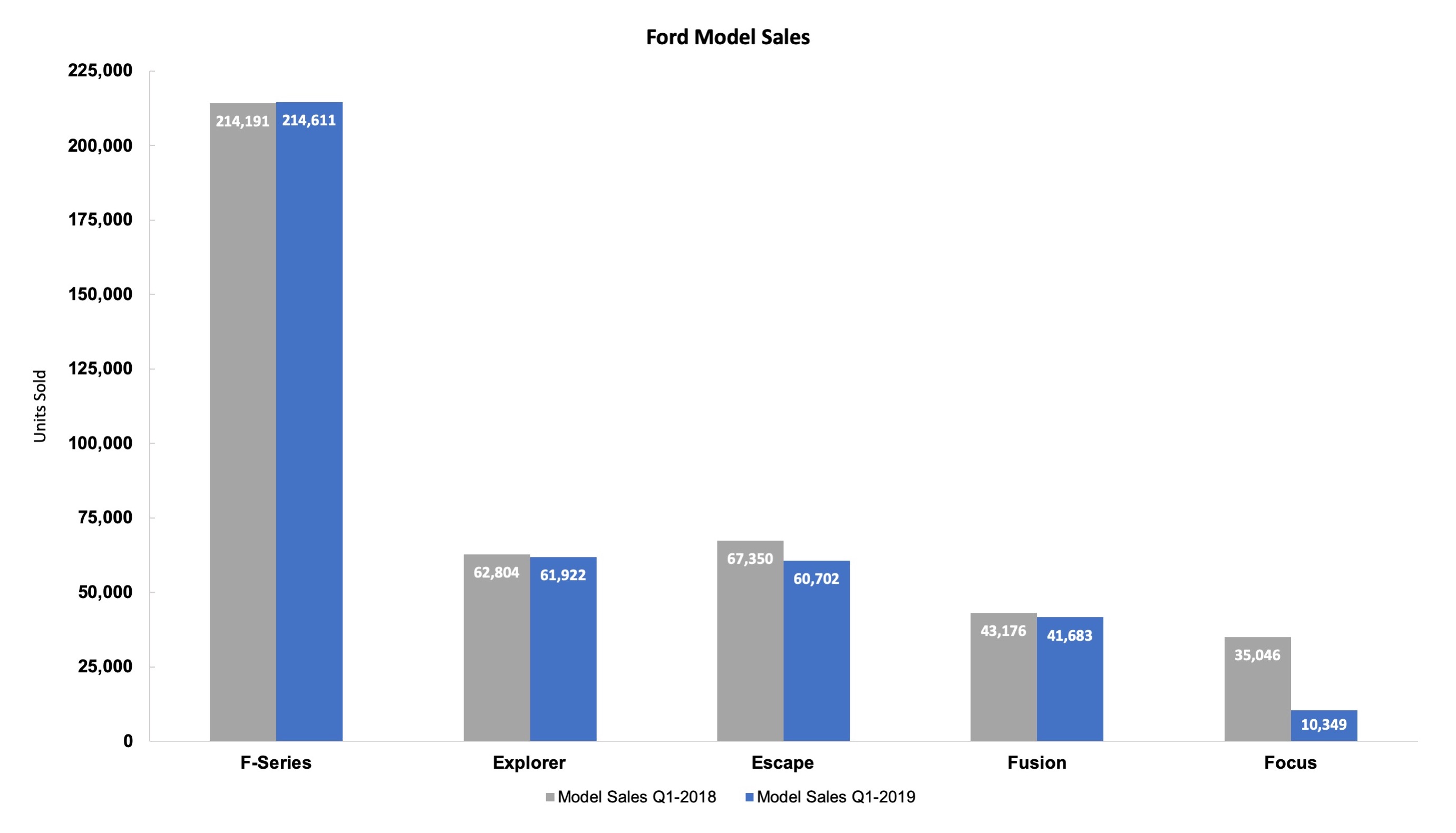 However, Lincoln sales climbed 11%. The automaker's market share edged .2 percentage points higher to 14.7% with both brands contributing to the hike.
U.S. sales of the all-important cash cow Ford F-Series held steady in the first quarter, but trucks raked in higher prices. The average transaction price (ATP) on the F-Series jumped 6% to $52,071, according to Kelley Blue Book data. Average transaction prices for the Ford brand in total, on the strength of pickups, rose 5%. As its ATPs rose, Ford cut incentive spend on Ford brand models by 9% in the quarter to improve profit margins. During the first quarter, Ford launched the Ford Ranger pickup truck, which has been in high demand and short supply. This month, Ford offered a $2,000 incentive to owners of competing small pickup trucks. Ford also launches the high-volume Explorer and Escape sport utility vehicles this year.
Lincoln's ATP slipped a bit, while incentives inched higher. Lincoln is in the midst of transforming its product line as well, which started with the large, pricey Navigator, followed by the Nautilus last year. The product blitz resumes this summer with the new Aviator followed by the smallest Lincoln utility, the Corsair, unveiled at the recent New York auto show.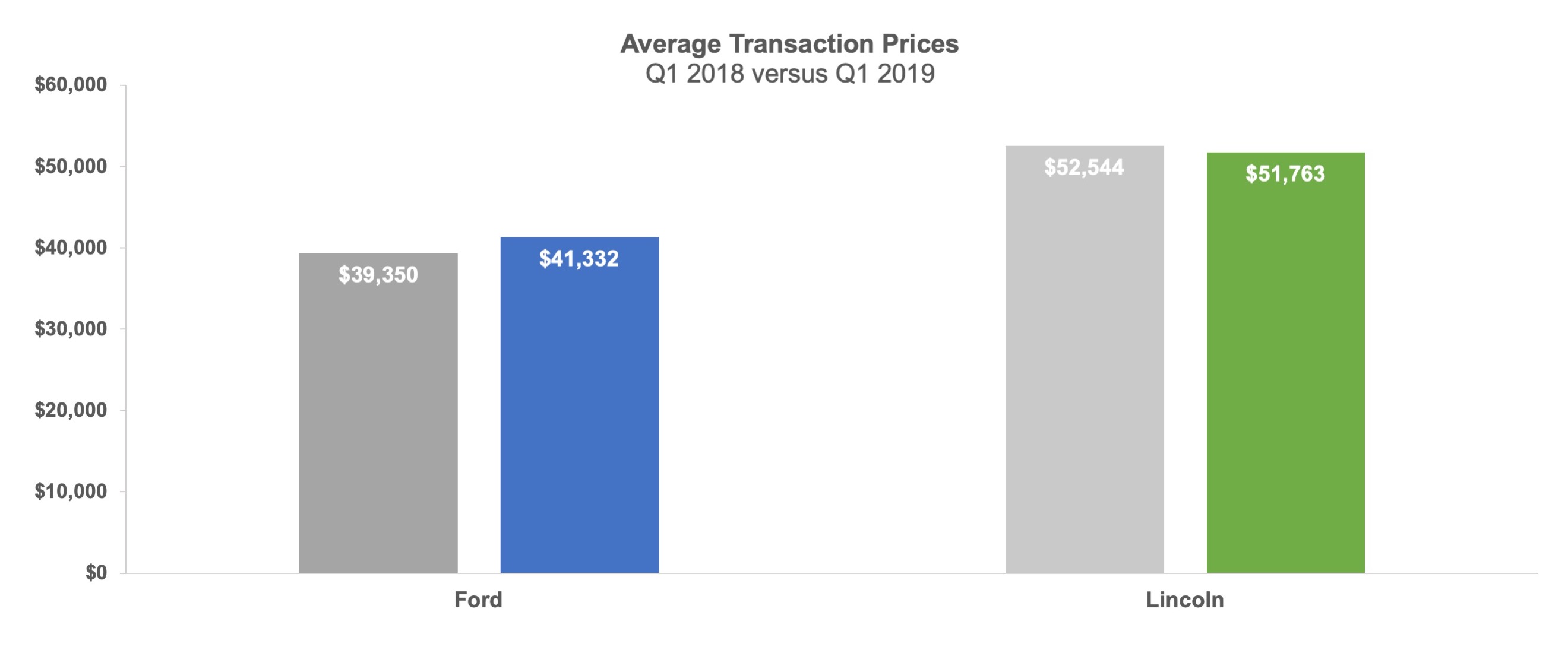 The auto industry generally is experiencing lower incentives and rising ATPs, up 3% in the quarter. As a result, incentives as a percentage of ATPs dipped below 10% in the quarter.
Analysts will be watching for any more announcements on costs or charge-offs related to restructuring as well as costs of some major recalls.