Commentary & Voices
General Motors Q1 Earnings Will Feature Lower Sales Volumes Offset By Higher Transaction Prices and Fewer Incentives
Monday April 29, 2019
Ford surprised analysts with better-than-expected earnings. Will General Motors do the same? We'll find out when GM reports first-quarter financials before the stock market bell rings on April 30.
In Q1, GM's U.S. sales fell 7% while the overall U.S. market dipped 3%.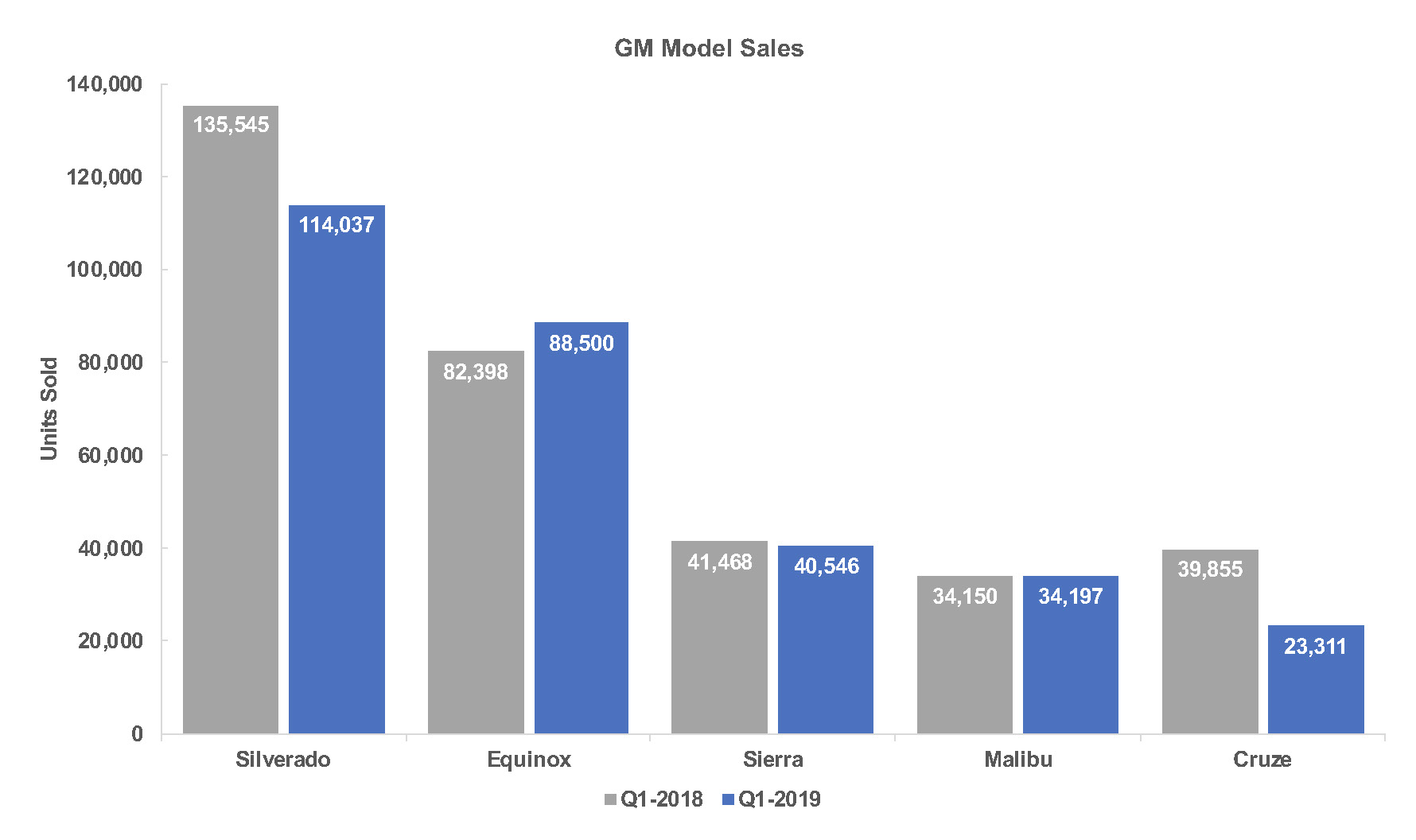 Sales of the Chevrolet Silverado dropped 16% as GM remains in launch mode for the various versions of the Silverado and GMC Sierra. The trucks were redesigned last year, and, while GM brings the various versions and plants making them online, it is selling versions of the previous generation trucks at discounted prices. FiatChrysler is taking the same approach with its Ram 1500, also redesigned last year, with older versions deeply discounted. In Q1, to the dismay of GM, the Ram outsold the Chevrolet Silverado.
GM's car sales were down 21%, similar to Ford's. Fiat Chrysler largely abandoned the car market. Ford is ditching almost all car, eventually, except for the Mustang. GM has been pruning its car offerings, already ending production of its Chevrolet Cruze and with plans to drop the Chevrolet Volt and Cadillac XTS.
Despite lower sales, GM's incentive spend is down. According to Kelley Blue Book, GM's incentive spending remains above $4,000 average per vehicle but is down 15% from Q1 2018's high that approached $5,000 per vehicle. Of GM's four brands, Chevrolet cut incentives the most, down 21% from a year ago.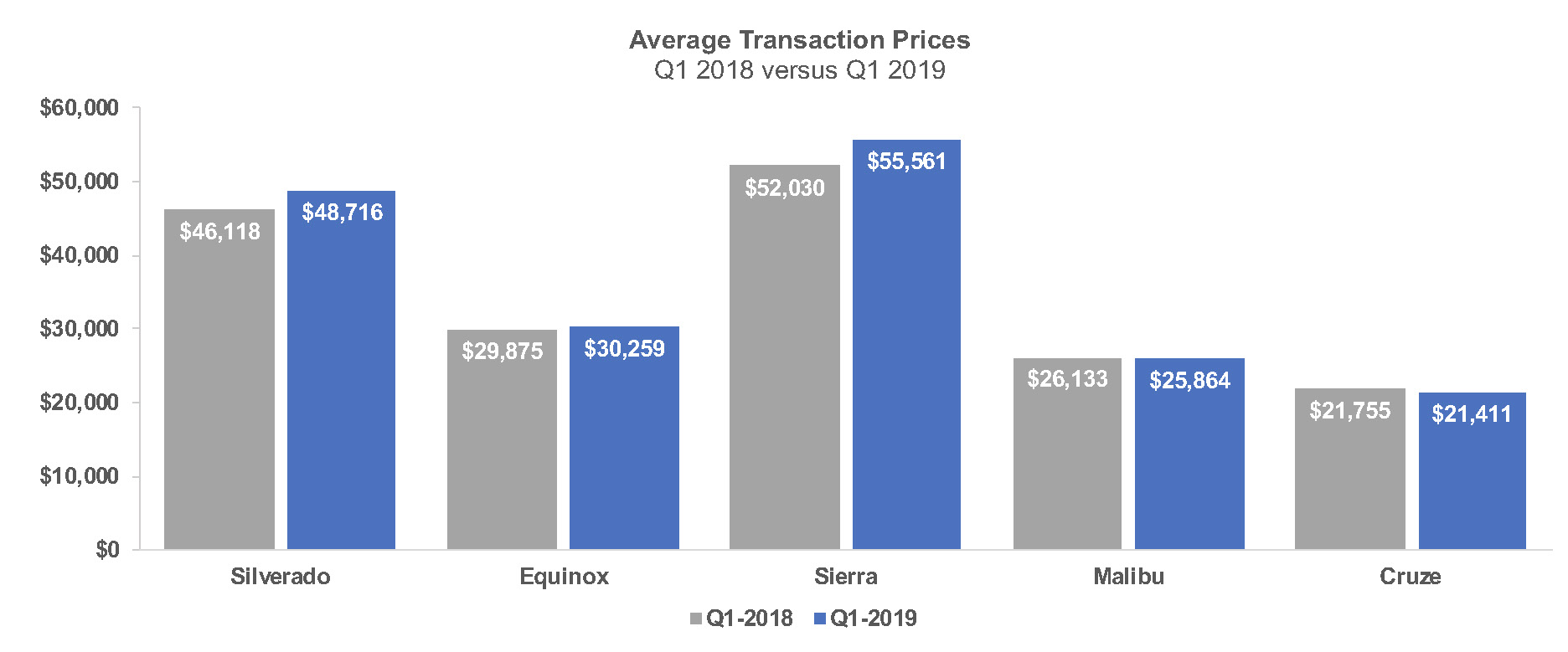 GM's Q1 pricing was strong. GM claims average transaction prices were the highest of any first quarter, mostly on the strength of trucks. Kelley Blue Book data shows the average transaction price on the high-volume Chevrolet Silverado is up nearly 6% and up nearly 7% on the GMC Sierra.