Data Point
Genesis, Kia, Porsche Win Big in the Annual Advertising Bowl
Friday February 7, 2020
Big games are all about winners and losers. In the case of automotive companies presenting new national ads during Super Bowl LIV on Sunday, data shows that all participants had reason to celebrate. For automakers that ran ads during the game, Dealer.com-run websites saw a dramatic lift in search traffic, with total visits increasing by 647%. (Dealer.com, a Cox Automotive company, operates more than 60% of the nation's dealer websites.)
On KBB.com, the largest website for consumer shopping traffic, the Kia Seltos saw the largest increase in traffic for models advertised with a 2,340% increase. Genesis received the largest brand lift with a 920% increase in traffic after advertising the soon-to-be-launched SUV, a first for the luxury brand.
Autotrader, on the other hand, saw the largest percent lift in traffic for the Porsche Taycan (874%) and a 410% lift in traffic for Genesis brand after the ads ran. While Genesis, Kia Seltos and Porsche Taycan won for the biggest lift in traffic, Toyota takes the top spot in total model and brand traffic volume after the the Toyota Highlander Heroes ad ran, according to Kelley Blue Book.
This year was particularly strong for automotive advertising, with eight different brands playing in the big game, the highest number since 2017. Across all advertisers, Kelley Blue Book traffic gains for the advertised models were at least 4x more than traffic levels of the comparison period, indicating perhaps the large volume of viewership makes the high-cost advertising worthwhile.
"Automakers still see television, the NFL and the Super Bowl audience as important given the cost of producing these ads and the cost to place them," said Brian Moody, executive editor for Autotrader. "The Jeep, Hyundai and Audi ads may indicate that the focal point is shifting to Gen Xers given the presence of an actor from a beloved 80s movie, one from The Office and another from Game of Thrones. Based on this, there still seems to be plenty of lift in selling actual cars, television as a viable mass communication outlet, and the growing depth of Gen Xer's pockets."
Download a full report of ad performances on game night and the following Monday. Here are additional results by automaker:
Audi
Genesis
GMC
Hyundai
Jeep
Kia
Porsche
Toyota
If you would like to speak with one of the expert analysts from Autotrader, Kelley Blue Book or any member of the Cox Automotive Industry Insights team, please contact us.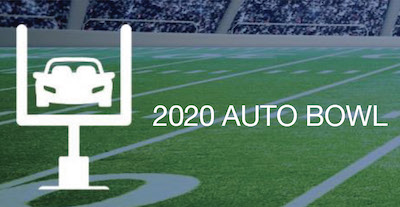 2020 Auto Bowl Results
See how the automakers' ads performed.
Download