Commentary & Voices
Here We Go Again! Are There Any Good Fourth of July Auto Deals?
Thursday June 23, 2022
Here we go again – another holiday weekend virtually void of big-tent events, hot dogs, balloons and great deals on new vehicles. Last month, over Memorial Day Weekend, a deal was hard to find, as inventory was tight, prices were high, and incentives were all but gone. As we march into the Fourth of July weekend, little has changed.
In our latest look at new-vehicle inventory, Cox Automotive Executive Analyst Michelle Krebs notes that new-vehicle inventory at the start of June was mostly the same as it has been for months: tight. Compared to June 2020, available inventory is down approximately 60%. That means less choice, fewer deals. Making matters more difficult, supplies of in-demand fuel-efficient vehicles and lower-priced models are particularly tight.  
Average transaction prices were flirting with record highs in May, according to data from our Kelley Blue Book team. As reported last month, brands including Fiat, Buick, Ram and Lincoln were still transacting below the manufacturer's suggested retail price (MSRP), but they were the exception, not the norm. Incentive levels on new vehicles were at historic lows.
Average Incentive as a % of Average Transaction Price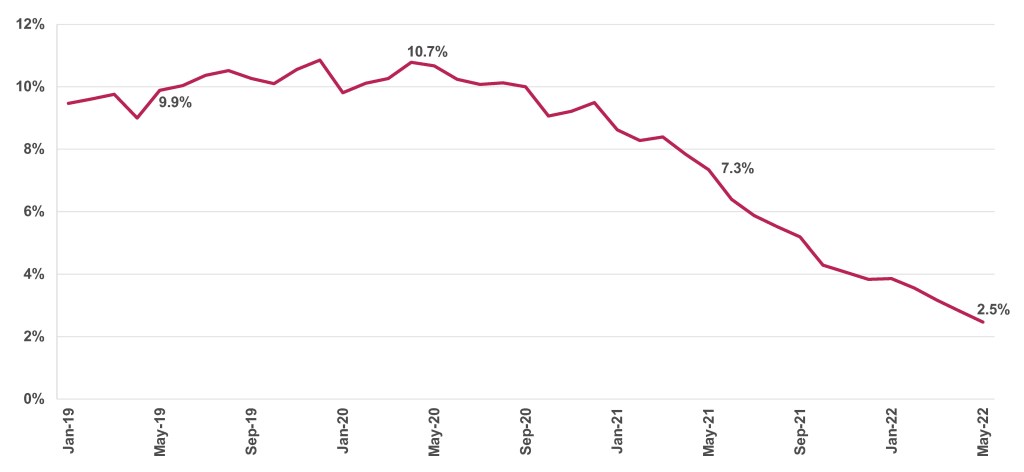 May was the 11th consecutive month to see average new-vehicle prices above MSRP. We expect June to mark a 12th straight month, and none of that offers reason to believe there will be many great deals during the Fourth of July holiday.
For new-vehicle shoppers in market right now, there are no easy solutions to help score a great deal. It continues to be a "seller's market," but that does not mean quality deals are impossible. Brian Moody, executive editor at our Autotrader and Kelley Blue Book sites, offers these three suggestions.
Be flexible. The best way to get a good deal is to buy a car from the dealership's existing inventory. The cars on the actual lot are cars the dealership owns, and those are the cars you can get quickest and, maybe, at the best price. Also, be flexible on things like color and options.
Look for less popular vehicle types. If you're looking at a popular mid-size SUV, you won't get a deal at all. Those types of vehicles are transacting well over retail price in almost every case. Consider a mid-size sedan instead if you can make that work.
Consider buying a certified pre-owned (CPO) vehicle. These are often lightly used cars that come with an additional warranty versus a used car. While used-vehicle prices are also elevated by historical norms, a good CPO will likely cost less than a good new vehicle.
Overall, as we hold tight in a seller's market, no one on the Cox Automotive team expects to see heavy rebates and incentives at car dealerships this holiday weekend. As our teams at Autotrader and Kelley Blue Book continue to say, "There are good products out there, and good deals can be found. It's just tougher this year."