Data Point
Despite Small Drop in June, CPO Sales Continue Record-Setting Pace
Wednesday July 24, 2019
Sales of certified pre-owned (CPO) vehicles decreased 0.09% in June compared to June 2018 and were down 4.4% compared to May. For the month, 240,844 CPO units were sold. This brings the total number of CPO units sold in 2019 to 1,403,285, up 1.3% year to date versus 2018.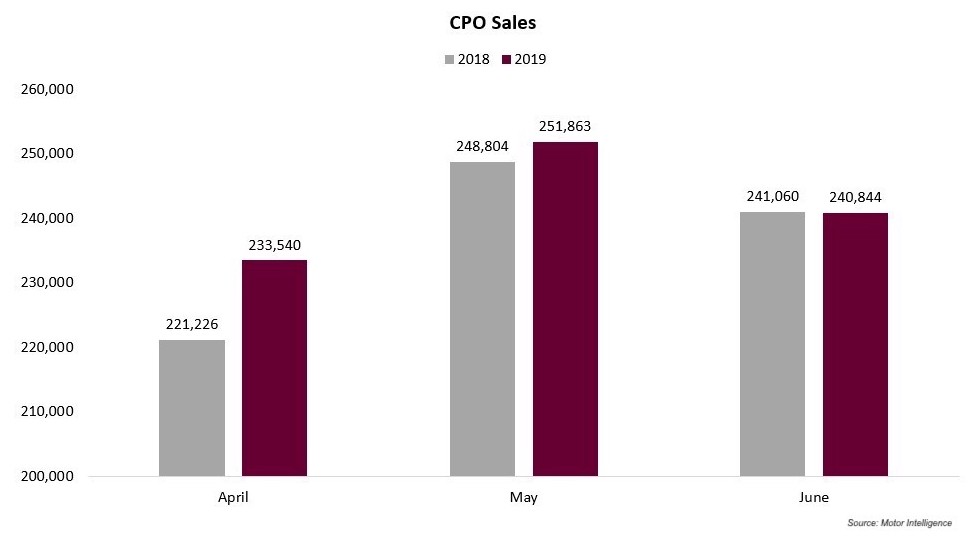 Even with the decrease in June, overall sales of certified pre-owned vehicles in Q2 2019 increased 2.1% compared to Q2 2018. This year CPO sales are growing at a comfortable pace above 2018's record-setting performance. Favorable supply of vehicles entering the market will continue to support used retail sales.
Read interesting trends about CPO buyers in the 2019 Car Buyer Journey Study.