Data Point
New-Vehicle Inventory Grows Ahead of Potential UAW Strike
Thursday September 7, 2023
Article Highlights
New-vehicle inventory surpassed the 2-million mark in August, closing at 2.06 million units.
Days' supply remains relatively stable at 58.
New-vehicle listing prices grow but at a slower pace.
New-vehicle inventory, especially for most domestic brands, grew through August ahead of a potential strike by the UAW. The union's contract with GM, Ford and Stellantis expires on Sept. 14.
---
2.06M
Total Inventory
as of Sept. 4, 2023
$47,417
Average Listing Price
---
Throughout August, the total U.S. supply of available unsold new vehicles climbed above 2 million units, a level not seen since April 2021. Inventory stood at 2.06 million units at the start of September, up from a revised 1.96 million at the beginning of August, according to Cox Automotive's analysis of vAuto Available Inventory data. That was 68% higher than a year ago, or about 837,000 units. Inventory numbers include vehicles available on dealer lots and some in transit.
Days of supply stood at 58 at the start of September, about the same level it has been at for most of the year and up 46% from a year ago. Historically, a 60 days' supply across the industry was considered normal and ideal.
The Cox Automotive days' supply is based on the daily retail sales rate for the most recent 30-day period ended Sept. 5, when 1.1 million vehicles were sold, 16% ahead of the same period in the previous year. New-vehicle sales in August rose about 15%. The seasonally adjusted annual rate of sales (SAAR) in August stood at 15 million units, buoyed by higher fleet sales.
Most Domestic Brands Flush with Supply Ahead of Potential Strike
All domestic brands but two had supply above the industry average at the start of September. Cadillac had the lowest inventory of all domestic brands, with a days' supply of 46. Chevrolet, with a days' supply of 52, was the only other domestic brand with below-average supply. With its affordable mid-$20,000 price, the new Chevrolet Trax is in extremely short supply at 21 days.
As has been the case all year, Stellantis, which some experts predict could be the UAW's target, has bloated inventories. Dodge brand has the most at 136 days' supply, followed by Chrysler at 125. Ram has 115 days' supply. Jeep is at 95 days' supply.
Ford's Lincoln brand, which has experienced sales below last year's levels, and GM's Buick division also have heavy inventories.
Looking at best-selling models, the Detroit Three appear to be flush with full-size pickup truck inventory despite production disruptions in August and some continuing into September.
GM has another down week at its Fort Wayne, Ind., truck plant that makes the Chevrolet Silverado and GMC Sierra pickups due to an unspecified parts shortage, making two weeks it has been idled. GM's Mexico plant that makes the trucks had been down for three weeks for the same problem. The Ontario truck plant had a shortage of axles, causing production disruption. At Ford, F-150 production in Kansas City was halted last week, also due to an unspecific parts shortage.
The Ram 1500 has a 107 days' supply, followed by the Ford F-150 at 98 days' supply. The Chevrolet Silverado and GMC Sierra had a supply of 81 and 79 days, respectively.
Other domestic bestsellers with hefty supply are the Ford Escape and Bronco Sport, the Jeep Grand Cherokee and the Chevrolet Equinox.
Import Non-Luxury Brands Have Lowest Supply
At the opposite end of the inventory spectrum, Honda, Toyota and Kia had days' supply around 30. Subaru and Lexus were at the low end as well.
In addition to the Chevrolet Trax, the Honda CR-V and CR-V Hybrid, the just-launched Toyota Grand Highlander, Toyota Corolla, Kia Forte, Subaru Crosstrek and Nissan Sentra had days' supply under 25.
The higher the price, the heftier the inventory. The $60,000 to $80,000 segment had the most with 77 days' supply, followed closely by the $50,000 to $60,000 category at 74 days' supply.
In contrast, the under $20,000 segment had a scant 21 days' supply, followed by the $20,000 to $30,000 category with 35 days' supply. The $30,000 to $40,000 segment had a 45 days' supply. The $40,000 to $50,000 and above $80,000 segments both had 62 days' supply.
AUGUST DAYS' SUPPLY OF INVENTORY BY BRAND
Stellantis continues with the highest inventory levels, while Honda, Kia and Toyota are the lowest.
EV Days' Supply Drops But Remains Above Industry Average
The supply of unsold EVs at the start of September was modestly lower than at the beginning of August, at 98 days' supply, and remains well above the industry average. EV sales in the past 30 days increased slightly (7%), and available inventory decreased, leading to a decline in days' supply.
The Cox Automotive inventory estimate for EVs does not include unsold vehicles offered by direct-to-consumer companies that do not carry franchised dealer stock, such as Tesla or Rivian.
Compared to one year ago, EV inventory has more than doubled, as new EV products have become available. The average listing price of a new EV has dropped in the past year, falling nearly 1% to $68,383. (Note: Listing price is of non-Tesla products; Tesla, the industry's EV leader, has dropped prices significantly in 2023. Last month, according to calculations by Kelley Blue Book, the average transaction price of a new EV was down nearly 20% from one year ago.)
As with the wider industry, EV inventory varies greatly across brands and products. The affordable Chevy Bolt – among the bestselling non-Tesla EVs – has less than 30 days, the tightest among volume EVs. Inventory of the popular new Cadillac Lyriq and BMW i4 is also well below the industry average. Hyundai, Subaru, Toyota and Volkswagen dealers are holding EV inventory between 80 and 100 days, about average for EVs. EVs with the highest inventory, as measured by days' supply, are mostly high-end, German-made luxury EVs, all with listing prices well above $100,000. However, Nissan dealers are also carrying above-average levels of EVs.
New-Vehicle Prices Grow But At a Slower Rate
The average listing price – or asking price – steadily rose throughout the summer to $47,417 as September opened – the highest since early June. The average listing price is 2% above year-ago levels. The average transaction price (ATP) – the price paid – has been experiencing similar slowing growth. A full report on ATP as measured by Kelley Blue Book will be available next week.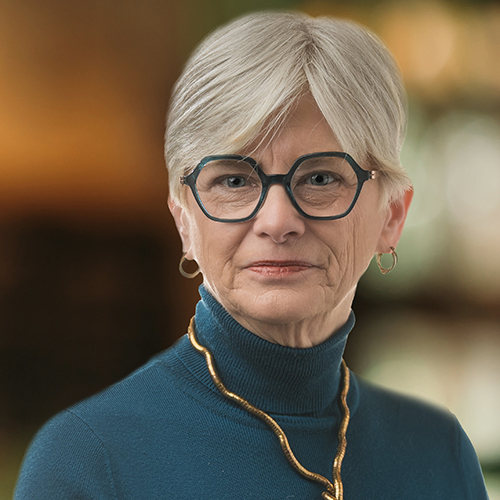 Michelle Krebs
Executive Analyst
Michelle Krebs is an automotive analyst and award-winning writer with over 35 years of experience covering the global auto industry. She has spent the last eight years providing analysis and insights on the auto industry using a trove of consumer and industry data from Cox Automotive and its brands including Autotrader and Kelley Blue Book.
Tags