Commentary & Voices
Tesla Expected to Report Loss on Higher U.S. Sales and Market Share
Tuesday April 23, 2019
Tesla reports first-quarter earnings today after the stock market closes. Investors are bracing for a loss after two profitable quarters. The size of the loss is in question and worrisome.
Kelley Blue Book data on quarterly sales show Tesla's first-quarter vehicle sales were much improved from a year ago. Sales rose 66% to nearly 29,900 units, pushing market share up .3 percentage points to .7 percent.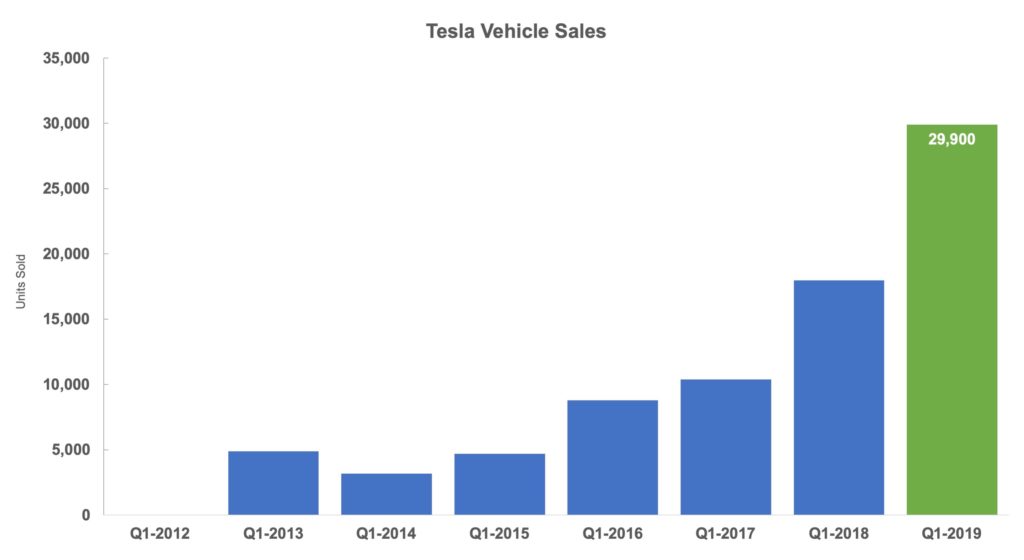 Q1 sales buoyed by Model 3: Tesla's first-quarter strength came from the relatively new and less expensive Model 3 sedan, now representing two-thirds of Tesla's total sales. Model 3 sales surged 174% to 22,525 units in the quarter. However, sales of Tesla's oldest model, the Model S sedan, dropped 14% to 3,850 units, its lowest first-quarter level since 2016. Sales of the Model X utility vehicle plummeted by nearly 32% to 3,625 units, its lowest first-quarter showing since 2015. Sales of all models were below Tesla's forecast.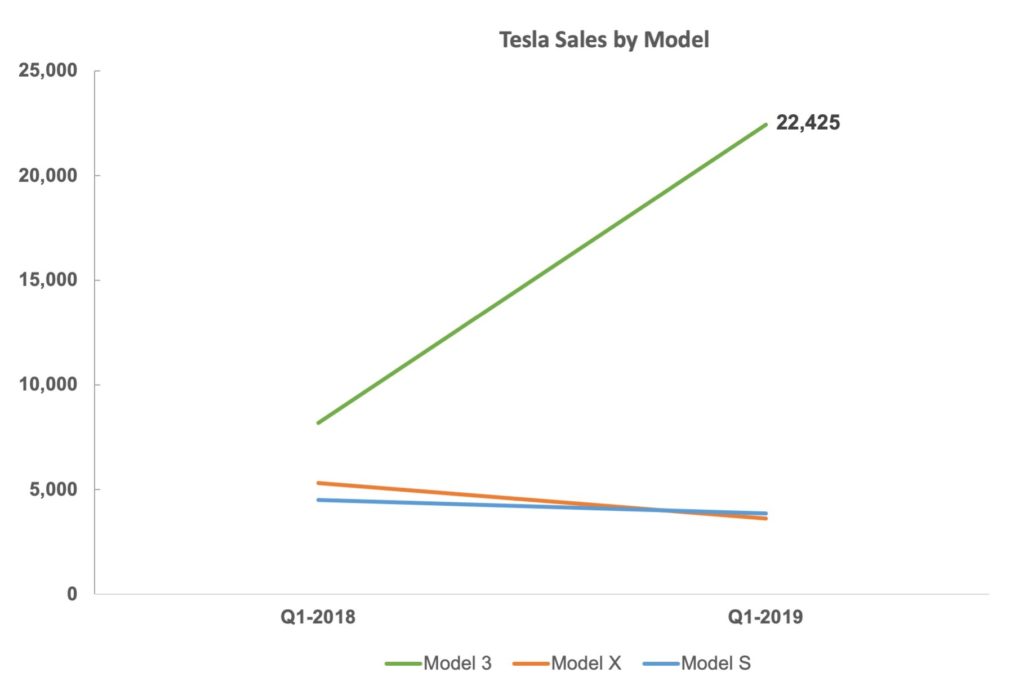 Looking ahead: With the stock price losing 9% in the past year and roughly 20% since the start of the year, investors are bracing for further drops in the stock price and will be looking for CEO Elon Musk to provide some good news in terms of future production and delivery expectations. On Monday, Musk said at the company's autonomy day presentation that by the middle of next year, 1 million Teslas will be on the road that are fully self-driving capable. Customers will be able to put their cars onto a shared network of robotaxis.