Commentary & Voices
This Round of UAW Contract Negotiations Will Be Tough. Here's Why.
Monday July 15, 2019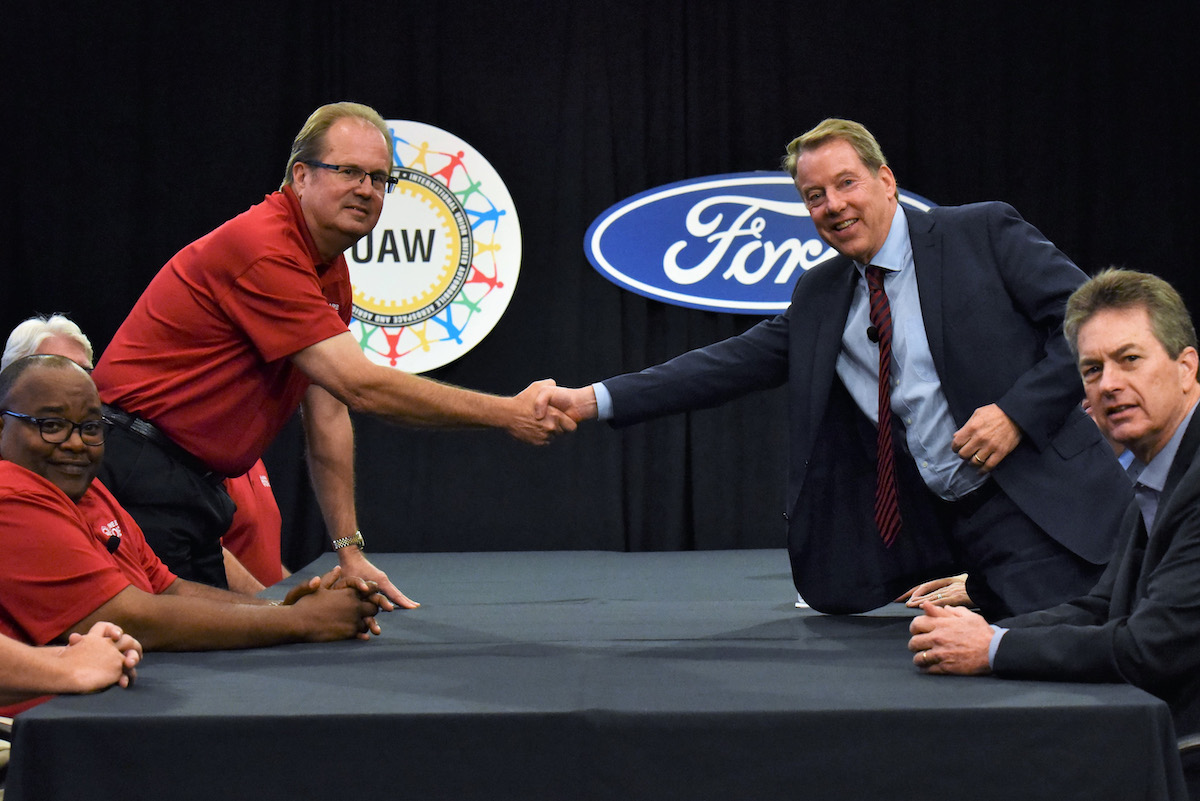 Contract talks between Detroit automakers Ford, General Motors and Fiat Chrysler and the UAW kick off this week with the official handshake. The current four-year contracts expire at 11:59 p.m. on Sept. 14.
All negotiations are challenging, but this round will be particularly difficult. Here's why:
Union wish list: The goal of the UAW, representing 156,000 workers, is for gains or, at least, protection of what they have in wages, pensions and health care coverage. They want job security through plant investments and product commitments. They want to limit use or limit expansion of the use of temporary workers and create a faster path for lower level workers to achieve full-UAW pay status. In addition, they want automakers to help with dealing with opioid addiction and workplace violence.
Health care: Health care is likely to be one of the hottest issues in negotiations. The UAW has built its brand on gold standard health-care coverage that requires little contribution from workers. The automakers insist the fast-rising costs are unsustainable, costing billions to their bottomlines, and will try for more employee contribution.
Job security and new products: Job security is always a priority to protect and increase union jobs. The best path to job security is having an automaker commit to investing in plants and producing hot-selling products. Union locals, which are negotiating local contracts at the same time the national contract is being negotiated, will be vying against each other for new products. They'll want sport utilities and trucks in their plants, not cars. Product allocation and plant closings will be particularly heated during negotiations with General Motors, which already closed the Lordstown, Ohio, plant, and has designated other plants as "unallocated" for product, suggesting they could close. As a result, GM is the best bet to be the UAW's strike target this round.
The transplants: The Detroit Three argue they are at a disadvantage regarding wages and benefits compared with the union-less transplant companies owned by Japanese, South Korean and German automakers. The Detroit automakers want the flexibility to use temp workers when needed – and dismiss them to get them off the books when they are not.
The party is winding down: The UAW is negotiating its contract against the unprecedented economic expansion since the Great Recession that is losing steam, led by the automotive sector. New vehicle sales peaked in 2016, producing hefty profits for automakers, but they have been edging downward ever since and are expected to decline further.
Opinions on how much decline varies. In contrast to some forecasters, Cox Automotive does not see a collapse in new-car sales on the horizon. Rather, Cox Automotive predicts new-vehicle sales will dip to 16.8 million in 2019 and 16.5 million in 2020, down from the 17.5 million in 2016. Consumer retail demand already has been heading down. Total sales have been buoyed by commercial and rental-car fleets taking advantage of vehicle-buying benefits offered by last year's tax reform.
This time is different: The auto industry is on the verge of massive transformation, although it is unclear precisely when the transformation will fully occur. Electric vehicles, self-driving cars, mobility services and new ways for consumers to acquire personal transportation are the future.
Automakers are formulating their strategies in these uncharted waters and pumping billions of dollars into research and development, with no clear path or timing for profits from those ventures. The billions invested are coming from today's profits, which come from the vehicles made and sold today. Automakers want to squeeze out every cost and wring out as much profit as possible today to invest in the future. That will be an overarching theme at the negotiating table.