Smoke on Cars
UAW on Strike
Friday September 15, 2023
As widely expected, the United Auto Workers (UAW) have officially called a strike against the domestic, Detroit-based auto brands (D3). The contract between the UAW and automakers expired Thursday night, and negotiations over a new, four-year contract broke down. The UAW is pushing for major improvements in a number of areas, including wages, cost-of-living adjustments, job security, work-life balance and retiree benefits. The automakers, staring down massive costs of slowly shifting from ICE to EV production, are focused on managing costs in any way possible. Negotiations will continue into the coming weeks, but as promised, the UAW is now holding targeted work stoppages against all three of the major automakers.
It is important to understand what is happening in the market and what could potentially unfold that would measurably impact the automotive landscape.
First, history has shown that an average UAW strike does not disrupt aggregate sales or vehicle price trends. Most strikes have been relatively short in length, and automakers are able to "catch up" on production. However, things are different this time around.
The UAW strike plan that President Shawn Fain laid out in a Facebook Live session is not, at this point, a full strike. Rather, the UAW is calling for coordinated work stoppages at select locations impacting all three automakers simultaneously, a first. Work stoppages are already underway at plants in Michigan (Ford), Ohio (Jeep) and Missouri (GMC and Chevy), and more locations could be called to strike as the UAW applies more pressure, as needed, in the negotiations. The UAW's strike plan is designed to shift strike locations – start and stop at locations as required – which could possibly stretch this strike out longer than experienced in the past, but also have less of an immediate volume impact.
Work stoppages ultimately lead to fewer vehicles built and lower inventory for auto retailers at the core U.S. brands. The D3 represent 40% of the U.S. market in 2023 – General Motors is 17%, Ford 13%, and Stellantis 10%. There are 9 major auto brands across Ford, GM, and Stellantis, but the most important by volume are Chevrolet, Ford, Jeep, GMC, and RAM.
Just after COVID-19 and driven by global supply-chain disruptions, new-vehicle inventory levels across the industry – for all brands, domestic and international – plummeted to historic low levels and vehicle prices, both new and used, increased significantly, impacting consumers and the market.
The domestic brands began seeing strong production and supply recovery about a year ago, while some competitors, especially Japanese brands like Toyota and Honda, were still dealing with production and supply chain issues. Sales performance for the D3 in 2023 has been varied and fragmented, with volume up nearly 19% for GM, but only 9% for Ford, and down 1% for Stellantis. As a result, Stellantis products are in high supply while GM dealers are more limited, although mostly at or above the industry average.
GM sales are likely more vulnerable in a strike, as GM's sales pace is stronger and supply more limited, so any disruption will be a negative. Stellantis sales, on the other hand, have been weak – so with abundant supply, their sales would likely not be impacted for a much longer period of time. Ford is in-between.
Looking at data from our vAuto team, we see that the total new-vehicle market inventory volume is up more than 60% year over year right now, with 53 days' supply.
At the start of September, days' supply for the D3 brands stood at: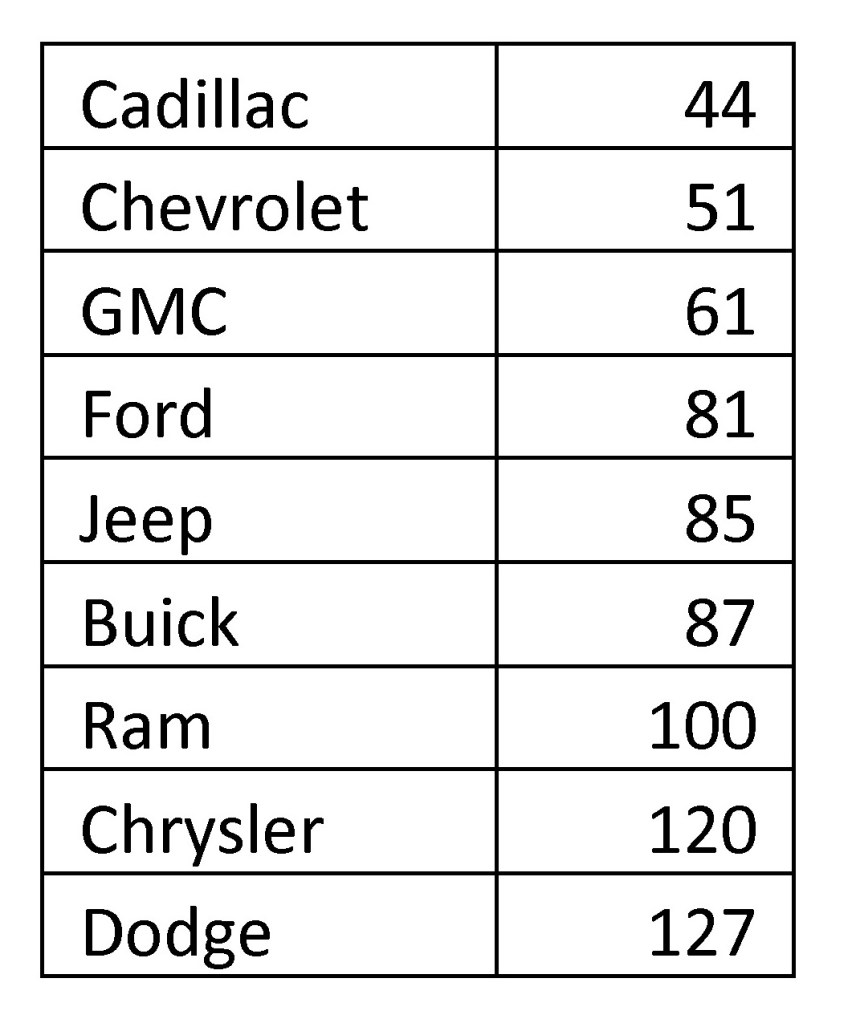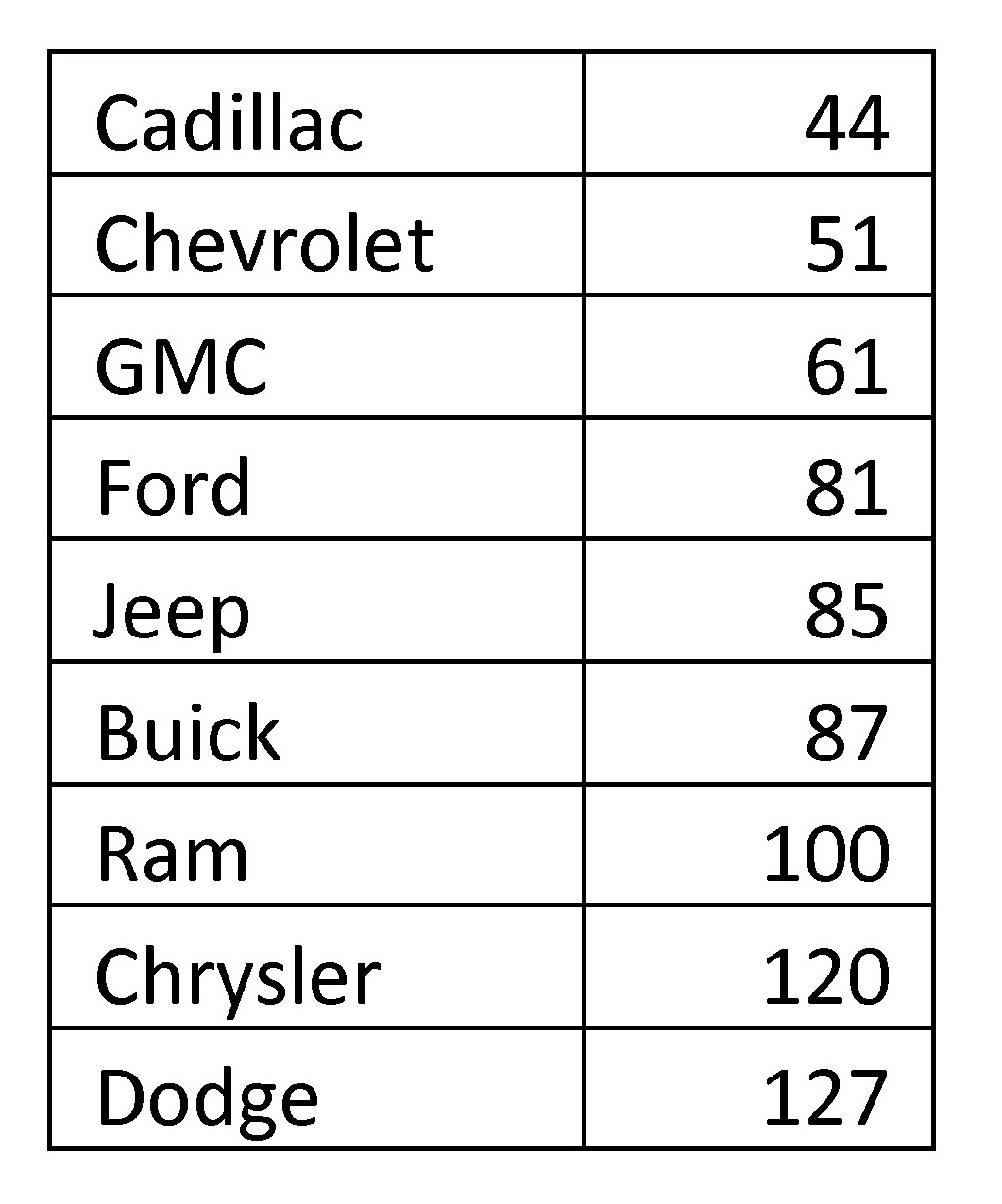 GM dealers, clearly, are most at risk, especially Cadillac and Chevrolet, which are both tighter than the industry overall. However, even brands like Ford and Jeep have some model-level challenges. Ford only has 18 days' supply of the popular Maverick pickup and 47 days of Broncos. Jeep only has 62 days of Grand Cherokees, and Chevy dealers are likely worried about their 28 days of Tahoes. If production of one of those products is disrupted, dealers could see shortages within weeks.
The D3 are heavy in ICE, pickups, and SUVs. They also sell more heavily into fleet. Sales into fleet, which have been up strongly this year, could suffer in 4Q if a strike is wide and persists. This could impact critical deliveries at year-end and could result in rental car companies returning to the used car market like they were in 2021 and 2022, driving prices higher.
The D3 have discounted more and increased incentives more than other brands so far in 2023. They also have prices that are higher than the industry, given the heavier truck mix. If disrupted by a strike, discounting will likely decline, and incentives could be cut.
Additionally, it is not clear what the impact to used car values will be at this point. Used wholesale and retail supply levels are already tight and have tightened further to start September thanks to strong retail sales momentum in August and into September. If new-vehicle sales are insufficient for demand and cause prices to rise and or incentives to fall much in aggregate, then demand could shift to used and drive up used values. The wholesale market is very dynamic, so we should see pricing changes in the wholesale market first.
It should be noted that the D3 represent 64% of franchises. Ford and Chevrolet each have over 3,000 stores in the U.S. By comparison, Toyota has 1,300. A broad and long-duration strike lasting more than a month will likely materially show up in stores across the country.
Importantly though, these events will play out slowly. Unlike when COVID-19 impacted our business and retailers across the country shut down immediately, a UAW strike will only impact a portion of the retail business, and the impact will be slow coming. With nearly 2 million new vehicles ready to sale, most dealers have sufficient inventory to operate through September, and current UAW strike plans will impact only targeted product lines.
If COVID-19 taught us one thing, it is to be flexible, informed and patient. The actions of the UAW will have an impact on the larger auto business, but nowhere near what was experienced in April 2020. Inventory levels will likely slowly decline in the coming weeks, and, if a significant strike drags well into Q4, there could be wider implications for the retail market. Right now, however, it is too early to say.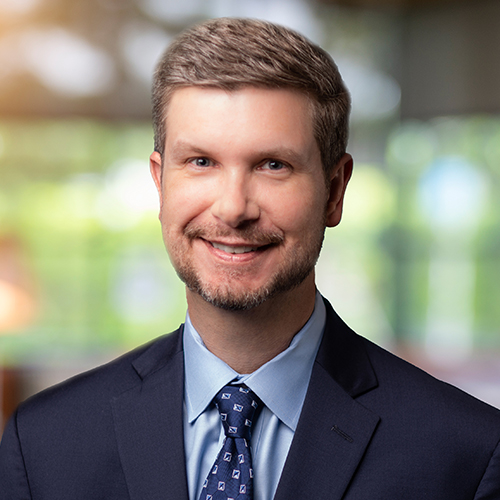 Jonathan Smoke
Chief Economist
Jonathan Smoke leads Cox Automotive's economic and industry insights team, which tracks key metrics and trends impacting both the wholesale and retail markets for vehicles informed by the proprietary data from the company's businesses and platforms. For 28 years, Smoke has focused on translating data and trends into relevant actionable insights for the industries that represent the biggest purchases that consumers make in their lifetimes: real estate and automotive. Smoke joined Cox Automotive in 2017.