Smoke on Cars
With Rates No Longer Rising, Vehicle Affordability Will Improve
Wednesday July 26, 2023
The Fed raised rates today by a quarter point, as expected. While the door was technically left open for additional rate hikes, conditions are not likely to merit more increases during the remaining meetings this fall.
In the press conference, Federal Reserve Chair Jerome Powell indicated that the committee wants to see evidence of balance returning to the economy. Because of the impact of higher rates, tighter credit, and improving supply, the auto market is indeed returning to a balance between supply and demand. And lower vehicle prices will help overall inflation continue to come down.
Combined with the prior 10 increases, the Fed has hiked rates by 5.25% to leave the Fed Funds Rate at 5.25-5.5%, more than twice the widely believed neutral rate.
The dramatic increase in rates over the last 16 months, along with vehicle price inflation, has effectively priced out 5-10% of consumers. We have seen the most impact on the used auto, where sales have declined for more than a year. However, this spring likely represented the bottom for the weak used-vehicle sales trends, as affordability should improve from here, enabling incremental demand to grow.
Indeed, affordability has already been improving in recent weeks as used-vehicle loan rates have drifted lower and used retail prices have also declined.
The rates consumers pay on auto loans are more closely tied to bond yields and yield spreads than the Fed Funds Rate. Back in March, during the worst of the banking crisis, average used auto loan rates went above 14%. Since then, used rates have trended lower and, so far in July, are under 13.6%, about a half point below their peak. Today's policy rate increase may not ripple through the rates consumers see.
Retail used prices have also declined about 3% from their peak in April. Used-vehicle prices should see even greater declines over the next three months following large wholesale declines in May, June, and July. Vehicles are depreciating assets. The unique conditions that led to unprecedented appreciation in vehicle values in 2020 and 2021 have been replaced by more normal conditions where demand and supply are more balanced.
This is a good news story for the auto market and the consumer more broadly. With consumer inflation now less than wage and household income growth, affordability is improving for vehicle demand in both the used and the new markets, and consumers are more likely to see real income gains.
While used loan rates are below their spring peak, new-vehicle loan rates have drifted to new highs for the year this summer. The average new rate has reached 9.2% so far in July, up 2.8 percentage points from a year ago. The uptrend in new rates has been driven by less aggressive financing offers being subsidized by manufacturers this summer. This coincides with aggregate days' supply of new vehicles trending modestly lower, indicating that demand has been stronger than supply so far this year.
That trend may not continue as new-vehicle production recovers from the supply chain issues that limited supply over the last three years. However, potential labor strikes this fall could disrupt the recovery trend in the fourth quarter.
Even with new-vehicle loan rates moving slightly higher, the new market has seen improving or stable affordability so far this year as consumers see discounts grow relative to the manufacturer's suggested retail price (MSRP). Incentives are also up substantially.
Recent trends point to a calmer and more predictable auto market in future months compared to the road traveled in recent years. Over the last three years, demand has often been more than the market could bear, and that's precisely why we had record auto-related inflation, which contributed to the inflation that the Fed has been fighting.
With the auto market returning to more balance, we should see small and predictable changes in sales in the months ahead, along with less news about big changes in vehicle prices. The era of used cars driving inflation in the U.S. is over.
Once overall inflation is at the same stage in about a year, consumers will enjoy vehicles depreciating and rates coming down. As a result, the consumers who have been priced out of the market will be able to jump back in.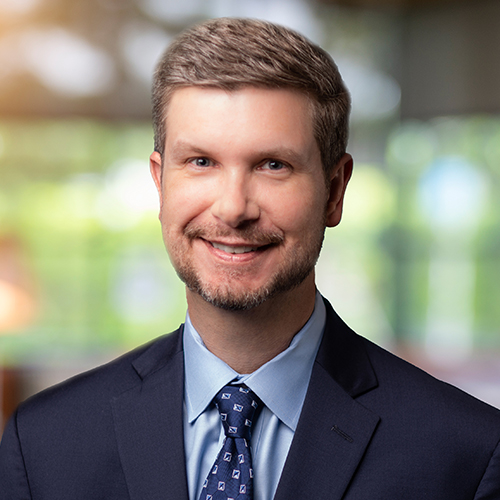 Jonathan Smoke
Chief Economist
Jonathan Smoke leads Cox Automotive's economic and industry insights team, which tracks key metrics and trends impacting both the wholesale and retail markets for vehicles informed by the proprietary data from the company's businesses and platforms. For 28 years, Smoke has focused on translating data and trends into relevant actionable insights for the industries that represent the biggest purchases that consumers make in their lifetimes: real estate and automotive. Smoke joined Cox Automotive in 2017.