News Coverage
Cox Automotive Continues to Push the Boundaries of New Technology — Marianne Johnson
Tuesday February 7, 2023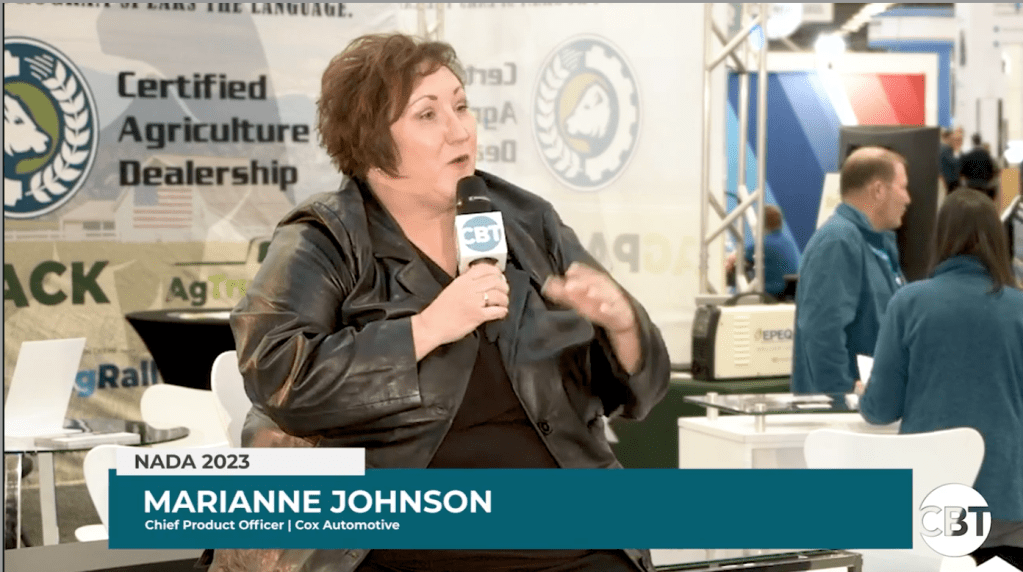 Cox Automotive is committed to enhancing its products to facilitate faster vehicle transactions and provide consumers with a seamless online-to-offline experience. At this year's NADA Show, CBT News anchor Jim Fitzpatrick sat down with Marianne Johnson, Chief Product Officer at Cox Automotive, to talk about the company's innovative plans moving forward. 
Key takeaways:
1. Johnson oversees integrating all products, technology, and data science into a single organization, enabling her to concentrate on advanced skills and technology.
2. Cox Automotive has a workplace culture that promotes strong talent retention.
3. Retail360 makes it incredibly simple for dealers to interact with customers by bringing online to in-store. It's an outcome-oriented approach that streamlines communication between vendors and customers. People want to feel like you know them when they enter dealerships, therefore speed and efficiency are key.
4. Johnson points out that if you lack the data for AI, it makes no difference what technology machine you layer on top of it; you must have the data to demonstrate what's best for everyone.
5. In 2022 alone, Cox Automotive developed 21 new products, made 70 significant integrations, and launched 10,000 enhancements on average for all solutions.