Jonathan Smoke joins Cox Automotive as chief economist
Cox Automotive Names New Chief Economist, Announces Creation of Economic Industry Insights Office
Tuesday April 18, 2017
ATLANTA, April 18, 2017 – Jonathan Smoke joins Cox Automotive as chief economist and will lead the creation of an economic industry insights office. This new office is tasked with leveraging data to expand Cox Automotive's deep expertise in all aspects of the automotive industry. Smoke succeeds Tom Webb who is retiring June 30. Based in Atlanta, Smoke reports to Isabelle Helms, vice president of research and market intelligence, Cox Automotive.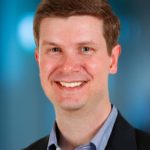 A 21-year veteran of the housing industry, Smoke is skilled in translating data and trends into relevant, actionable insights. Most recently, Smoke served as Realtor.com's chief economist. Prior to that, he was the chief economist for Hanley Wood, a media and market intelligence company, and also served in a variety of roles at Beazer Homes, including senior vice president of strategy and innovation.
"Jonathan will provide a fresh perspective as he offers analysis on the automotive industry and the economic and market trends that affect our clients' business," said Sandy Schwartz, president, Cox Automotive. "Many parallels exist between the automotive and real estate industries, and Jonathan is perfectly positioned to offer actionable intelligence that will benefit our clients."
Last year, Smoke was named one of "the 21 most interesting people in real estate" by Inman News and was the only economist to make the list. He is frequently quoted in national news outlets and has published more than 150 original articles. Smoke will continue to blog regularly and will tweet using his new Twitter handle @SmokeonCars to share his industry insights. Smoke holds a bachelor's degree in economics and religious studies from Rhodes College and a master's degree in business from The University of Texas at Austin.
"I've spent my career working with data to improve the understanding of market trends and how demand and supply come together in purchases that represent the largest investments most consumers make," said Chief Economist Smoke. "I will help the company lead the industry with data-driven insights into what is happening and what the future holds. From wholesale to retail, new to used, manufacturer to dealer to consumer, I couldn't ask for a better venue for visibility into the automotive marketplace."
Cox Automotive creates economic industry insights office
Charlie Chesbrough is joining Cox Automotive as senior economist and senior director of industry insights. Chesbrough previously served as executive director and senior economist for Original Equipment Suppliers Association (OESA).  Prior to joining OESA, Chesbrough was the senior principal economist and director of industry analysis at IHS Automotive, where he was responsible for developing and integrating statistical models and economic scenarios into global automotive forecasts.
Chesbrough brings more than 25 years experience in market planning, demand forecast modeling and consumer research for Fortune 500 companies across many industries. Reporting to Smoke and based in Detroit, he will assist in the creation and development of the new Cox Automotive economic industry insights office. In addition, he will direct the company's automotive forecasts as well as manage the economic industry insights related to the new car sector of the automotive market.
The economic industry insights office was created to capitalize on Cox Automotive's unique visibility into the car business and expand upon the data the company has already delivered to the automotive industry. The team will be responsible for creating and delivering industry-leading data and insights that empower its clients to thrive in the rapidly-changing automotive marketplace.