Transforming operations to all-inclusive, 24/7 marketplace
Cox Automotive Names Patrick Brennan as Senior Vice President of Inventory Solutions, Marketplace
Monday October 9, 2017
Article Highlights
Cox Automotive names Patrick Brennan as senior vice president of Inventory Solutions, Marketplace following the recent promotion of Grace Huang to president of the Inventory Solutions Group.
In this newly titled role, which reflects the company's commitment to transform its operations into an all-inclusive, 24/7 seamless marketplace, Brennan leads auction and digital operations for Inventory Solutions. He and his team are responsible for building upon the multi-year investment enabling clients to buy and sell cars more efficiently and effectively – and other inventory solutions products – whenever and wherever they choose.
"Simply put, Patrick knows our business," said Grace Huang, president of Cox Automotive Inventory Solutions. "He is a respected, trusted leader with a proven track record who is well equipped to drive Inventory Solutions Marketplace to deliver greater efficiencies and better serve clients and our industry."
ATLANTA, Oct. 9, 2017 – Cox Automotive names Patrick Brennan as senior vice president of Inventory Solutions, Marketplace following the recent promotion of Grace Huang to president of the Inventory Solutions Group.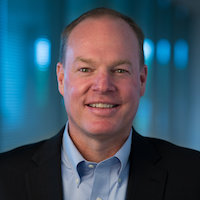 In this newly titled role, which reflects the company's commitment to transform its operations into an all-inclusive, 24/7 seamless marketplace, Brennan leads auction and digital operations for Inventory Solutions. He and his team are responsible for building upon the multi-year investment enabling clients to buy and sell cars more efficiently and effectively – and other inventory solutions products – whenever and wherever they choose.
"Simply put, Patrick knows our business," said Grace Huang, president of Cox Automotive Inventory Solutions. "He is a respected, trusted leader with a proven track record who is well equipped to drive Inventory Solutions Marketplace to deliver greater efficiencies and better serve clients and our industry."
Backed by his more than 25 years of working with the company, Brennan most recently served as senior vice president of Logistics Solutions for Cox Automotive, improving the efficiency and client experience of Ready Logistics and Central Dispatch. Prior to that, he held positions of increasing responsibility with Cox Automotive and performed in operational and finance leadership roles for Manheim.
Brennan starts October 9 in his new position, reporting to Huang. Cox Automotive is seeking a replacement for the senior vice president of Logistics Solutions.