Marketing veteran leads global team supporting 25 brands
Cox Automotive Promotes John Kovac to Executive Vice President and Chief Marketing Officer
Wednesday January 11, 2017
ATLANTA, Jan. 11, 2017 – Cox Automotive™, a leading provider of digital marketing, software, financial, wholesale and e-commerce solutions for the automotive industry, has promoted John Kovac to executive vice president and chief marketing officer.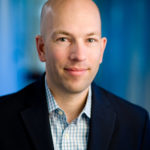 In this role, Kovac oversees all facets of Cox Automotive marketing globally. A 17-year Cox veteran, Kovac will focus on continuing the domestic and international development of the Cox Automotive brand, which touches three out of four vehicle transactions in the U.S. and Canada.
"John is known for his entrepreneurial spirit and innovative approach," said Sandy Schwartz, president, Cox Automotive. "His vision is the driving force behind our global marketing strategy, which will become increasingly important as Cox Automotive provides our clients with integrated solutions."
Kovac leads more than 400 global marketing team members responsible for more than 25 brands. Under his leadership, the marketing team is responsible for automotive insights, brand strategy and creative, internal communications, community relations, consumer marketing, customer marketing, public relations, research and market intelligence. The team supports well-known consumer brands Autotrader and Kelley Blue Book, inventory powerhouse Manheim and leading Cox Automotive brands including Dealer.com, Dealertrack, NextGear Capital, vAuto and many others.
Since launching Cox Automotive in 2014, Kovac has been senior vice president, marketing, for Cox Automotive, a division of Cox Enterprises built to house all of its automotive brands.
In addition to holding several marketing and management positions within the organization, Kovac was one of the founding employees of Autotrader.com, playing a vital role in the development of the brand. He built the strategy to publicize and market the original Autotrader.com site and helped drive the vision to develop and execute the company's first-ever advertising campaign, "I Need a Car," establishing Autotrader as a household name and leading shopping site.
Kovac began his career working at marketing agency J. Walter Thompson (JWT) in Detroit, where he held a variety of roles in brand planning, account services and media for Ford.
Kovac earned a bachelor of science degree in marketing from Miami University.