News Coverage
Cox Automotive's Brian Finkelmeyer on New Vehicle Inventory and What Dealers Should Focus on
Wednesday September 22, 2021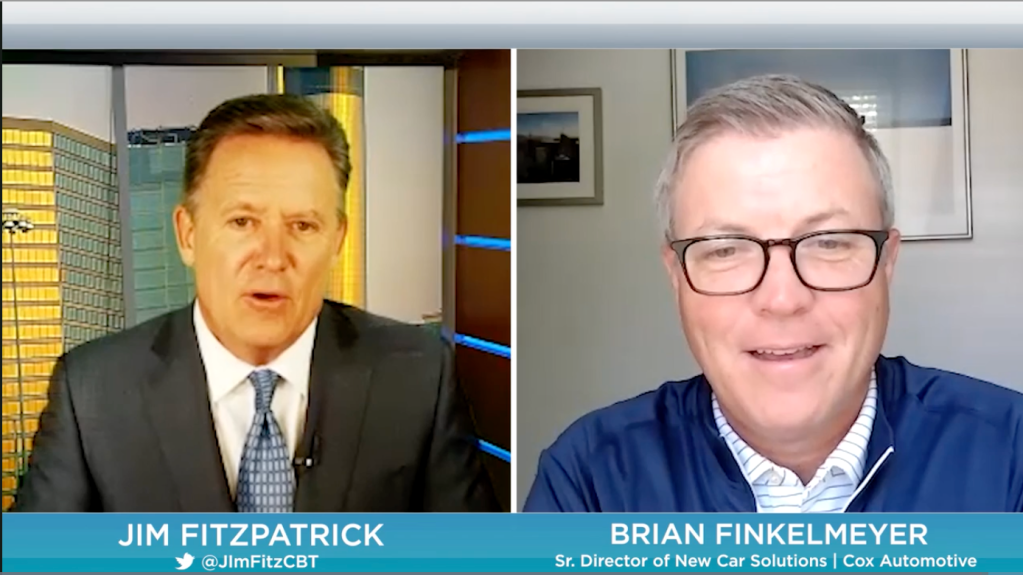 CBT News, Sept. 22, 2021 – As demand continues to climb alongside inventory concerns, could you be doing more to get ahead of it all? Brian Finkelmeyer, senior director of new car solutions at Cox Automotive, joined Jim Fitzpatrick to discuss practices dealers can implement today and what they should be paying attention to.
Finkelmeyer says it's a remarkable time for dealers across the country, as we have never seen a situation like this before. We're running out of cars but profits are through the roof. In 2019, the average dealer had an average net profit of $1.4 million and in 2020 it improved to $2.1 million. Through the first six months of this year, the average dealer currently has an average net profit of $2 million.
I don't think the days of 60, 70, or 80 day supply is anywhere in the near term says Finkelmeyer. He says he calculates an average of savings of about $2,500 to $2,700 dollars per car. He believes this 'existing normal' is going to be around for another six to nine months.