News Coverage
Fast Talk: New Car Sales Trends & Tips with Brian Finkelmeyer, Senior Director of New Car Solutions at Cox Automotive
Tuesday March 23, 2021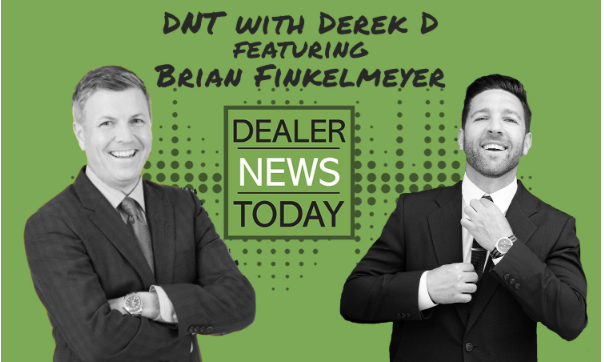 Dealer News Today, March 23, 2021 – Today's guest is Briann Finkelmeyer, senior director of New Car Solutions at Cox Automotive. Brian worked for 20 years on the OEM side of the industry and has since been involved with automotive tech developments and trends at Cox Automotive. His background makes him uniquely qualified to talk about new trends in the automotive industry.
He joins Derek D to discuss (optimistic) 2021 predictions: low-interest rates, stimulus checks, electric vehicles and more.
When might OEMs return to pre-COVID levels of inventory production?
To what do we owe the anomaly of Carvana (and how can dealerships compete)?
How will the future of electric vehicles play out, with nearly all manufacturers now entering the game and bringing the EV market to more mainstream consumers?