News Coverage
Have Strong Q1 Auto Sales Set the Stage for the Rest of 2021? – Charlie Chesbrough, Cox Automotive
Thursday April 22, 2021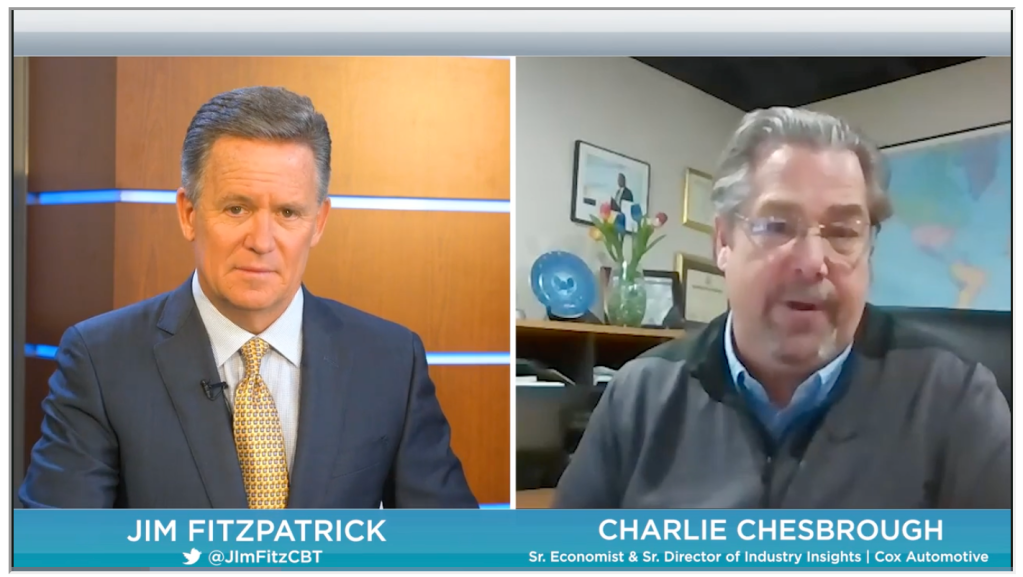 On CBT News, host Jim Fitzpatrick is joined by Charlie Chesbrough, senior economist and senior director of Industry Insights at Cox Automotive. Chesbrough joins the show to recap results from the first quarter of 2021 and provide insight on what car dealers can expect for the rest of the year.
To gain a true understanding of the automotive market's performance in the first quarter of 2021, one would have to compare results from 2019. Due to lockdowns caused by the COVID-19 pandemic, Q1 from 2020 is an inaccurate representation of the normal state of the market. Chesbrough says that comparisons with the 2019 market show that the industry is almost back to normal levels.
Chesbrough says the market is on the comeback as demand remains high. The new concern for car dealers is having enough inventory to meet demand. Q1 results have shown that auto sales have carried over momentum from rising levels in the back half of 2020.