News Coverage
Jonathan Smoke, Chief Economist at Cox Automotive, Breaks Down the Latest Dealer Sentiment Index
Thursday June 24, 2021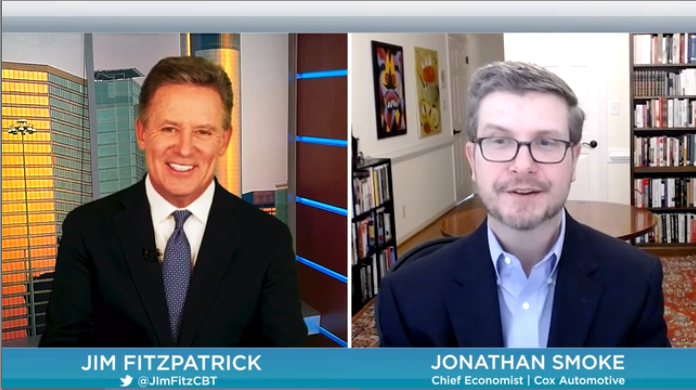 CBT News, June 24, 2021 – Recently, Cox Automotive published its quarterly Cox Automotive Dealer Sentiment Index for Q2. The index measures dealer sales expectations and how they perceive current auto retail trends over the next 90 days. Jonathan Smoke, Chief Economist for Cox Automotive joined Jim Fitzpatrick on CBT News to discuss the findings of this latest index.
Smoke begins the conversation by describing first, what the Cox Automotive Dealer Sentiment Index is. He says it is where Cox surveys a large sample of car dealers every quarter to capture their views of the market. They design the survey in a way to quantifiably score car dealer sentiment. If the number is above 50, it usually means it's good and below 50 is bad.
The latest report had a lot of records worth noting, says Smoke. In fact, he says, the bad, was very much a contributor to the good. He explains by stating that car dealers are telling us that the current market is the best market ever. The current market was rated at 67 and has been the highest score since the start of these surveys in 2017. Car dealers feel best when traffic is good, profits are strong, and when new and used vehicles are strong.