News Coverage
Will Economic Headwinds Make a Dent in Dealer Profitability? Charlie Chesbrough Explains.
Monday July 25, 2022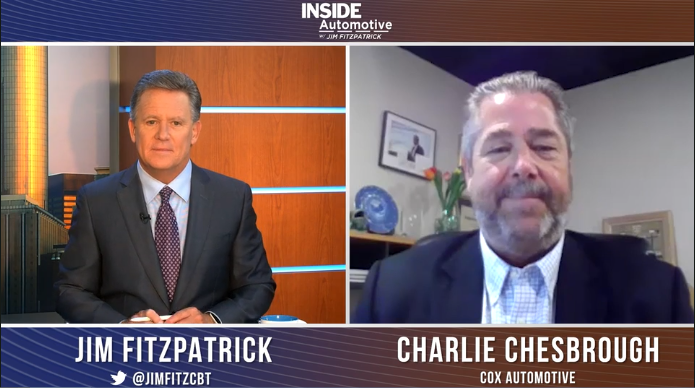 CBT News, July 25, 2022 – As the automotive retail industry settles into the third quarter, analysts are reviewing mid-year sales data and updating their forecasts for the remainder of 2022. Today on Inside Automotive, Jim Fitzpatrick is pleased to welcome back Charlie Chesbrough, Senior Economist and Senior Director of Industry Insights at Cox Automotive to break down key data points from the first half of the year and what the industry can expect moving forward into the fall.
The auto industry continues to have a shortage of new vehicle inventory and there has not been significant improvement in the semiconductor chip shortage situation either. Chesbrough and other analysts at Cox Automotive believe this is what is keeping sales low. In the background, the economy is worsening and concerns about high inflation, rising interest rates, and consumer confidence are growing. This could spell trouble for the vehicle market. However, Chesbrough says the data doesn't reveal a tremendous impact on auto dealers.