Shopper Insights
2015 Autotrader CPO Study
Sunday November 15, 2015
It's a great time to be in the CPO business. Certified Pre-Owned (CPO) car sales continue to gain traction and are up 10.6% over 2014 (as of Oct. '15). Learn more about CPO from the 6th annual CPO study that includes trending data of car shoppers' attitudes about Certified Pre-Owned vehicles.
ABOUT THIS STUDY
To understand shopper perceptions of CPO vehicles as well as the CPO ownership experience,  Autotrader conducted two quantitative online surveys, which together comprise the 2015 Autotrader CPO Study. For the shopper portion of the study, Autotrader completed a total of 445 interviews among shoppers, split evenly among New, Used and CPO considerers who were planning to purchase a vehicle in the next 6 months. To understand the CPO ownership experience, Autotrader surveyed 1,358 current CPO owners. Both surveys took place in August 2015.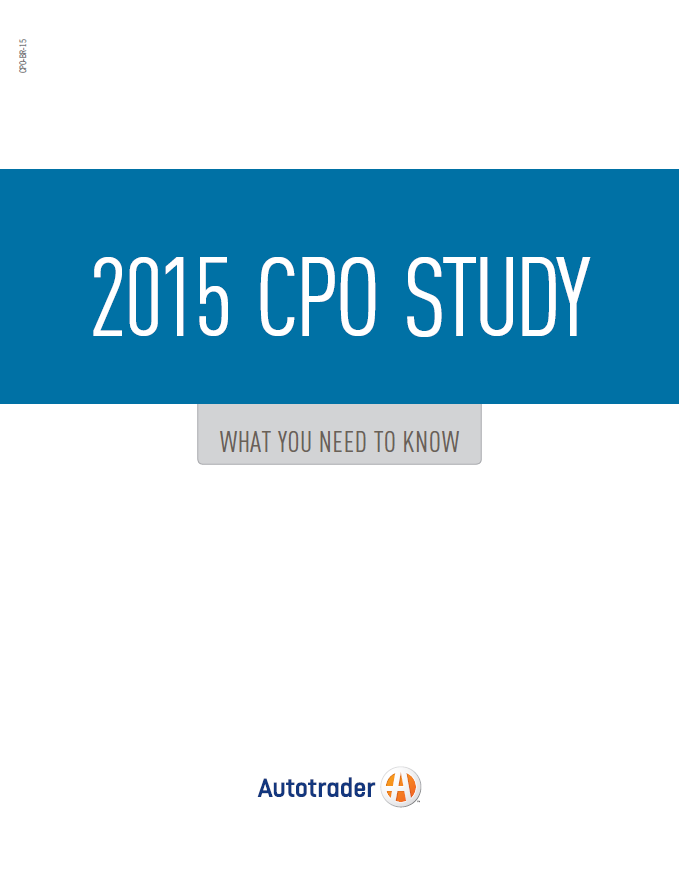 2015 CPO Study
See the full study for a wealth of CPO insights.
Download
Tags