Research
2015 Online Retail F&I Study
Tuesday April 21, 2015
Article Highlights
Negotiating and applying for credit are two aspects of the car-buying experience that are particular sources of anxiety for consumers. Despite their general anxiety and reluctance around F&I, 84% believe F&I products have real value and 72% of shoppers indicated that they are still interested in learning more about F&I products and services. Dealers should consider adopting tools and technology that can allow shoppers to research F&I products on the dealership website—potentially earning them more F&I sales.
In an effort to better understand the consumer mindset when it comes to F&I and uncover revenue opportunities for dealers, we conducted a survey of 500 consumers who either recently purchased or were actively shopping for a car. The purpose of the study was to:
Understand consumer feelings toward F&I products and services and their current process of learning about and purchasing them
Measure current consumer awareness and knowledge of F&I products and services
Determine if consumers already know what F&I products they want to purchase or if they depend upon the dealer for education and encouragement
Evaluate the potential impact on F&I product sales if the education and sales process is brought online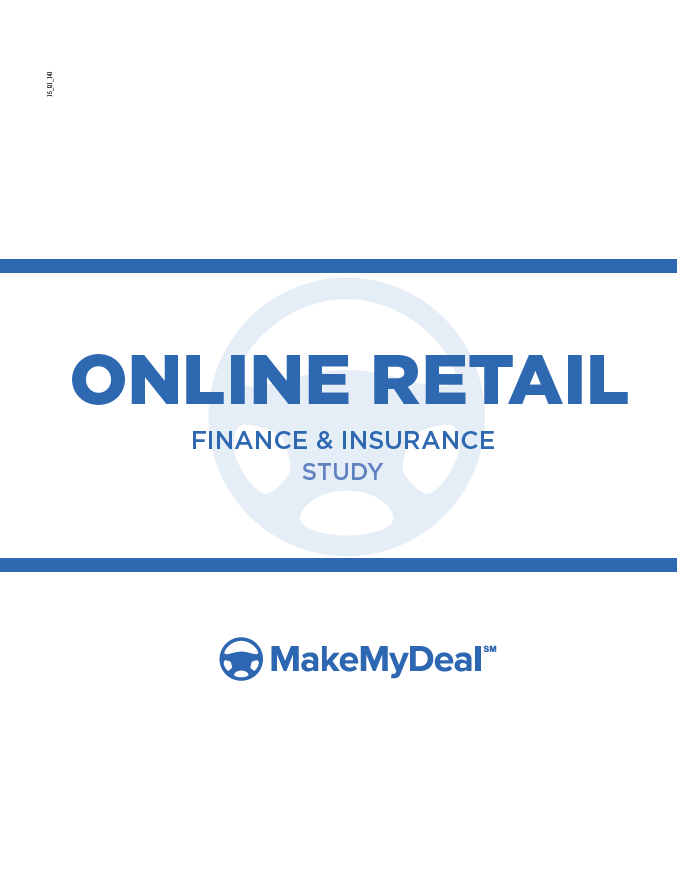 2015 Online Retail F&I Study
Learn more about how you can drive influence and preference for F&I products at your dealership.
Download
Tags