Unmatched insights from an unparalleled perspective
2017 Cox Automotive Insights Handbook
Sunday January 29, 2017
Article Highlights
NEW VEHICLE FORECAST: despite headwinds, new vehicle sales will remain near all-time record levels. Declining sales in key segments are driving high inventory levels.
USED VEHICLE FORECAST: strong used vehicle growth rates dissipate, but sales volume remains strong. Used vehicle values remain strong in 2017, despite increased supply.
HOW CONSUMERS RESEARCH: Online is where the majority of consumers are making their car-buying decision.
Cox Automotive provides the broadest, deepest, most complete view of the entire automotive ecosystem through our unique ability to integrate insights from our wholesale, financial, media and fixed operations brands. Every aspect of the industry is changing — from how cars are designed, produced and built, to how they are moving through the ecosystem — and it's being driven by the connected consumer. The 2017 Insights Handbook identifies eight key markers that define where the retail automotive industry is today and where it needs to go in the future. These insights should help dealers, OEMs and lenders understand what they need to do to build a connected, holistic platform that will break down the barriers between their organizations and consumers.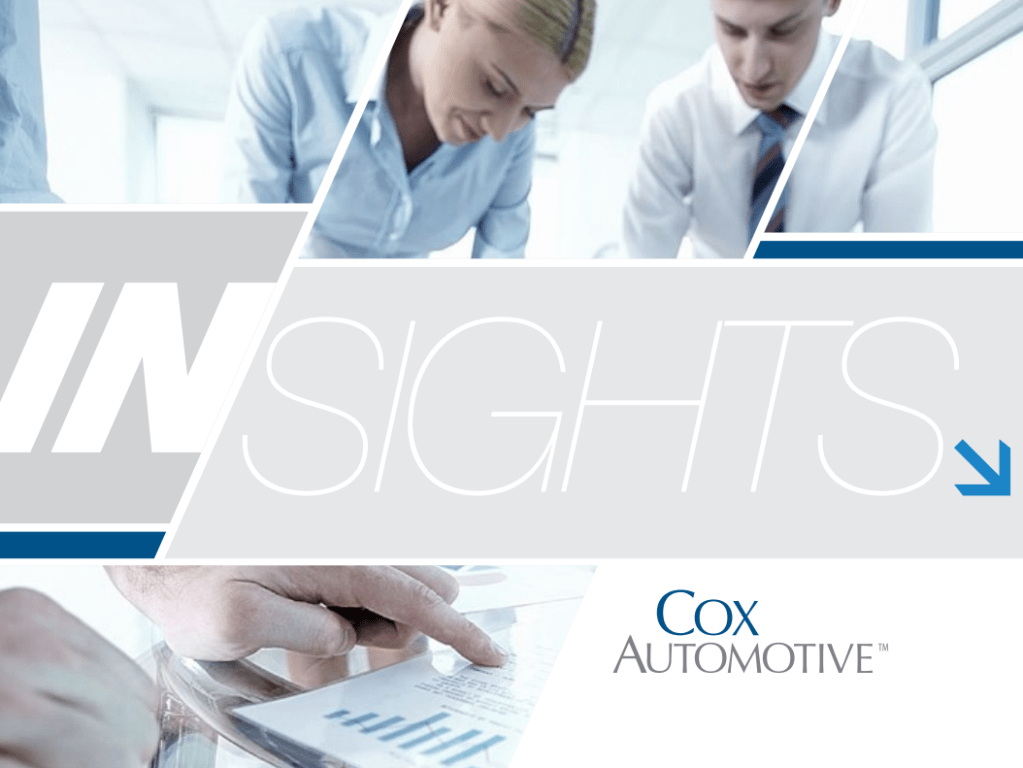 Cox Automotive Insights Handbook
Download the handbook and learn how to improve process efficiency, increase revenue, spur innovation, enhance the customer experience and build brand loyalty.
Download