Economic outlook
8 Key Market Trends Through July 2018
Friday August 10, 2018
Video Highlights
Auto sales were expected to plateau and even marginally decline for the new vehicle market but the first half of the year performance precipitated a revised forecast up to 16.8M for New vehicle sales and Used vehicles sales at 39.5M (slightly higher than last year). Given that sales momentum has peaked for the year, dealers need to focus on other ways to grow revenue and help their bottom line.
While dealer sentiment remains optimistic, dealers are indicating issues like limited inventory and credit availability. Both Franchise and Independent dealers are listing these as possible concerns for future growth.
One unforeseen issue that we are now following is tariffs. There is a lot of concern over import tariffs, and while many may think the luxury segment would be most impacted with the possibility of a 25% import tariff, it is actually cross-overs, the most popular vehicle segment in the U.S.
Earlier in the year, we introduced the 8 key market trends that would have the greatest impact on how the automotive industry performs in 2018. We are taking a look at those trends again to see what has changed, what is the same and where we netted out with our predictions through July.
For more information, check out the 2018 Cox Automotive Used Car Market Report & Outlook.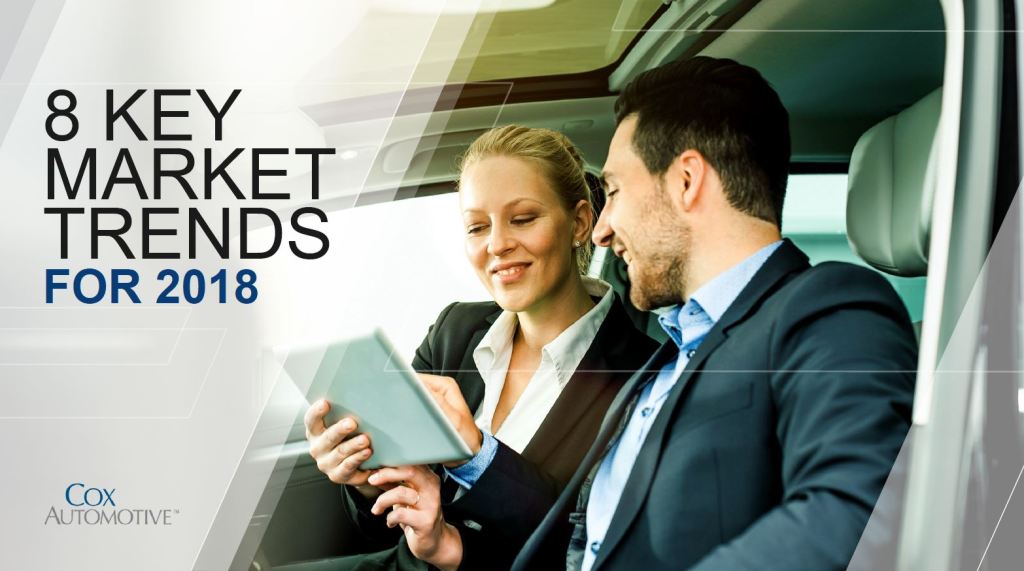 8 Key Market Trends Through July 2018
Check out the slides to see more on the 8 Key Trends.
Download