Economic Outlook
Cox Automotive Industry Update Report: October 2017
Wednesday October 18, 2017
Article Highlights
ECONOMIC INDICATORS: As economy continues to grow and unemployment remains low, consumers will keep buying vehicles but will shift to lower price points and more used vehicles.
DEMAND: September new vehicle sales volume jumped 6% YOY and used vehicle volume increased 8% YOY fueled by hurricane-generated replacement demand.
SUPPLY: The days' supply for August was 63, down 1 day YOY and down 6 days from August.
A monthly report leveraging Cox Automotive's multifaceted insight into the automotive marketplace to provide an overview of economic indicators, supply, demand, credit and other vital topics and trends affecting the industry.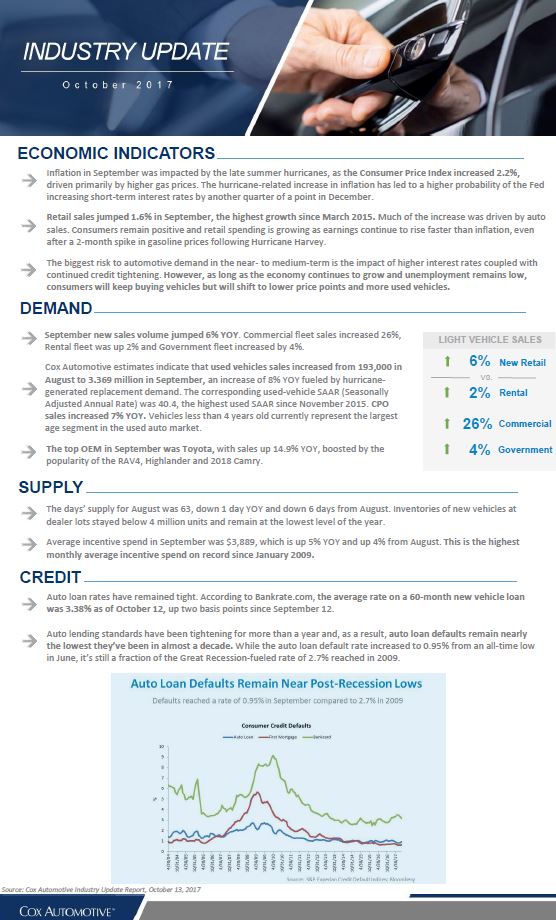 Cox Automotive October 2017 Industry Update
Get the full October 2017 report
Download
Tags