Economic Outlook
Cox Automotive Industry Update Report: February 2017
Wednesday February 15, 2017
Article Highlights
ECONOMIC INDICATORS: Consumer sentiment is strong with energized optimism for consumer finances and economic performance.
DEMAND: Demand for SUVs and Trucks remains strong while demand for sedans, hybrid and alt-fuel vehicles remains weak.
SUPPLY: Incentive levels have come down slightly from historic high levels in December and January, but are still high.
This monthly report leverages Cox Automotive's multifaceted insight into the automotive marketplace to provide a one-page overview of economic indicators, supply, demand, credit and other vital topics and trends affecting the industry.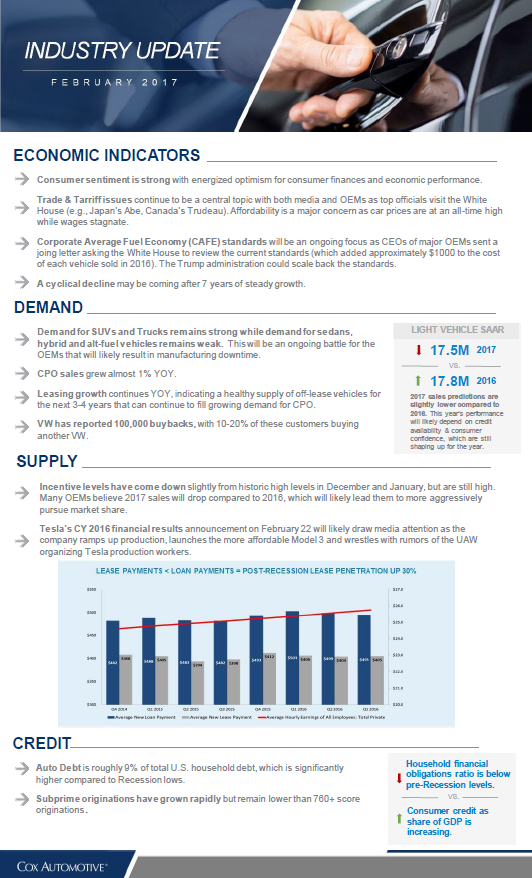 Cox Automotive February Industry Update
Get the full February 2017 report
Download
Tags