Operational Impact
Kelley Blue Book Market Report – First Quarter 2017
Friday April 28, 2017
Article Highlights
Auction values see moderate declines in first quarter of 2017.
Compact and subcompact vehicles continue to trend lower year-over-year.
Fuel prices hold steady during first quarter 2017; up 12 percent year-over-year.
The Kelley Blue Book Market Report is a quarterly publication that explores the state of the automotive industry by analyzing Kelley Blue Book® Auction Values.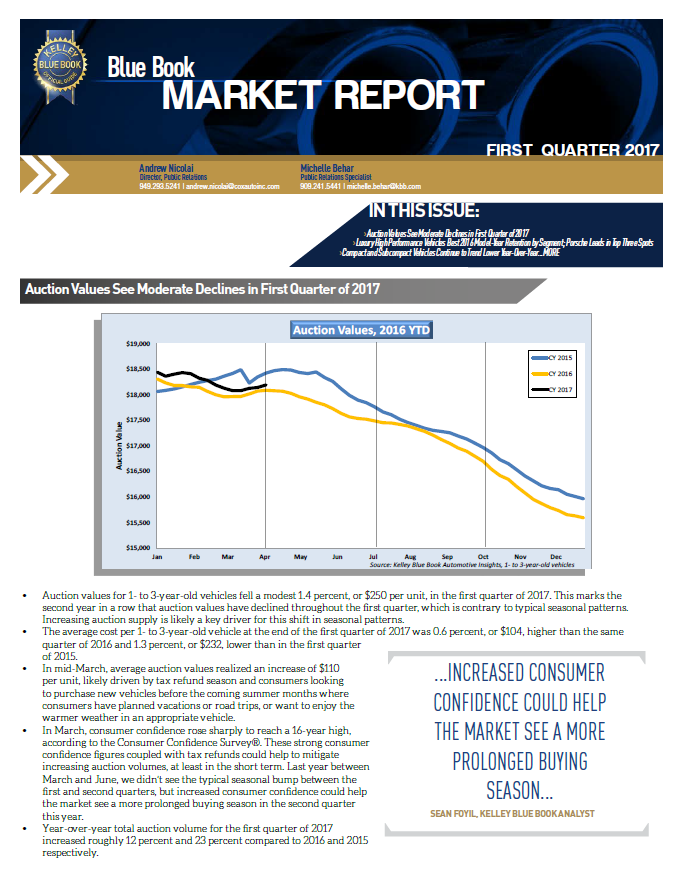 Kelley Blue Book Market Report
See the full Q1 report.
Download
Tags