Data Point
All-New Mid-Engine Corvette Launch: Perfect Timing
Thursday July 18, 2019
For many, the big story in the all-new 2020 Chevrolet Corvette being unveiled this evening will be price. The number has yet to be announced, but speculation is that it will be far higher than the $56,000 base price of the current Corvette.
An all-new structure with a mid-engine configuration will not come cheap, and Chevy has not been shy about positioning the new Corvette as ready to compete with the likes of Porsche and Ferrari. The average transaction price for the high-performance Porsche 911 was estimated by Kelley Blue Book to be more than $162,000 in June 2019. Ferraris are far more expensive, and sales volumes of such exotics are far lower than the current Corvette. This is why our analysts believe this launch won't be easy for Chevrolet. Read more here.
If the stock market keeps rising, however, the new Corvette may be ready to ride the wave. Sales of premium luxury and exotic vehicles – vehicles routinely in the six-figure category – correlate very closely to the stock market. With the stock market at record highs of late, sales of premium and exotic vehicles are up too, by almost 14% for the year.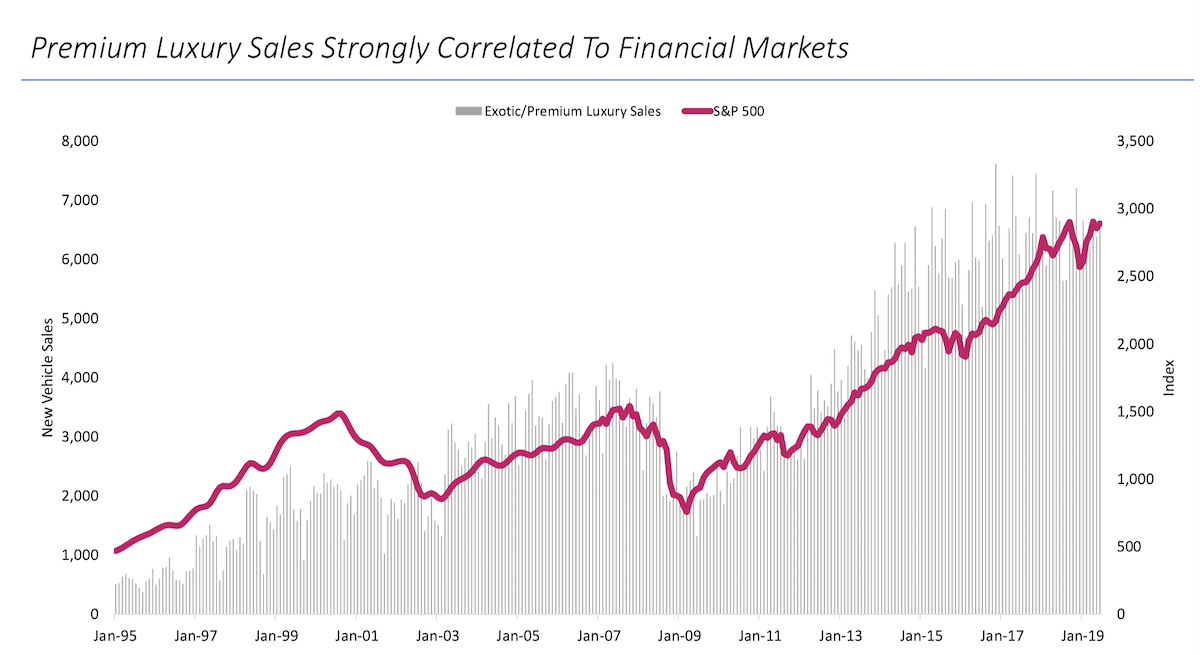 If you are going to launch an expensive car, launch when the market is hot.