Smoke on Cars
Auto Market Weekly Summary
Tuesday January 22, 2019
Now the longest in history and stretching beyond 30 days, the government shutdown is having a negative impact on consumer confidence and the economy. It also has hindered our ability to get a full read on the economy since some government-provided data is unavailable due to the shutdown.
Looking ahead: We'll watch for any sign that the government shutdown is nearing an end. We'll monitor home sales, though the shutdown limits the available data on home sales. Ford reports Q4 and full-year 2018 financial results Wednesday after the stock market closes. We'll be paying attention not only to the financial results but also to any further detail on Ford's restructuring and its collaboration with VW.
Government shutdown impact: Consumer sentiment has already been negatively impacted by the government shutdown, as the preliminary reading in January came in at the lowest level since before the election. As the shutdown continues, the economic impact will become more significant. Consumer credit conditions weakened at the end of 2018 and could get worse quickly if tax refunds do not come in as expected for the average filer. We fear that millions will be surprised by their refund situation and that the average refund will be lower. The IRS seems to think so as well, as they announced they will waive penalties for underpayment for more people this year.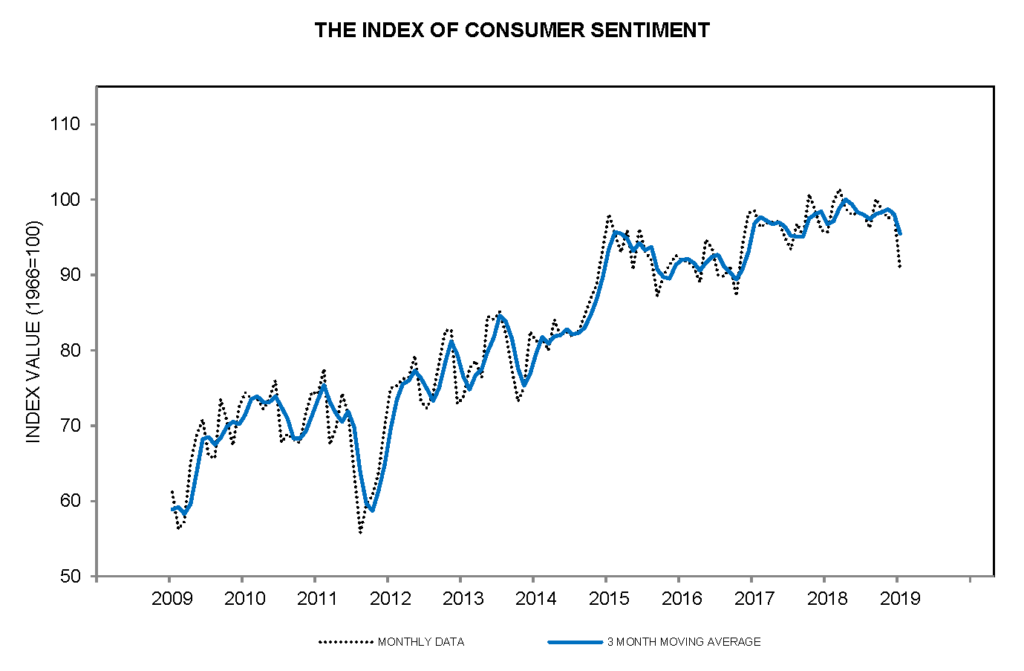 Last week's recap: The new year kicked off with positive reports on new-vehicle sales and the job market. The stock market enjoyed five straight days of gains last week as promising news emerged regarding progress in resolving U.S.-China trade tensions. Still, the economy and auto market are less certain with more risks to the downside in 2019.