Smoke on Cars
Auto Market Weekly Summary
Tuesday September 3, 2019
Article Highlights
Consumers spend, but tighter credit could force a pull-back.
Manufacturing is in recession. Businesses back away from investing.
Recession risk rises.
Second quarter real growth in GDP was revised down to 2% from the 2.1% originally reported, but consumer spending was revised higher.
Consumer spending: The consumer was also alive and well and spending in July before trade-induced market anxieties and yield curve inversions took center stage in August. New and existing home sales were stronger in June and July, but pending home sales dipped again in July.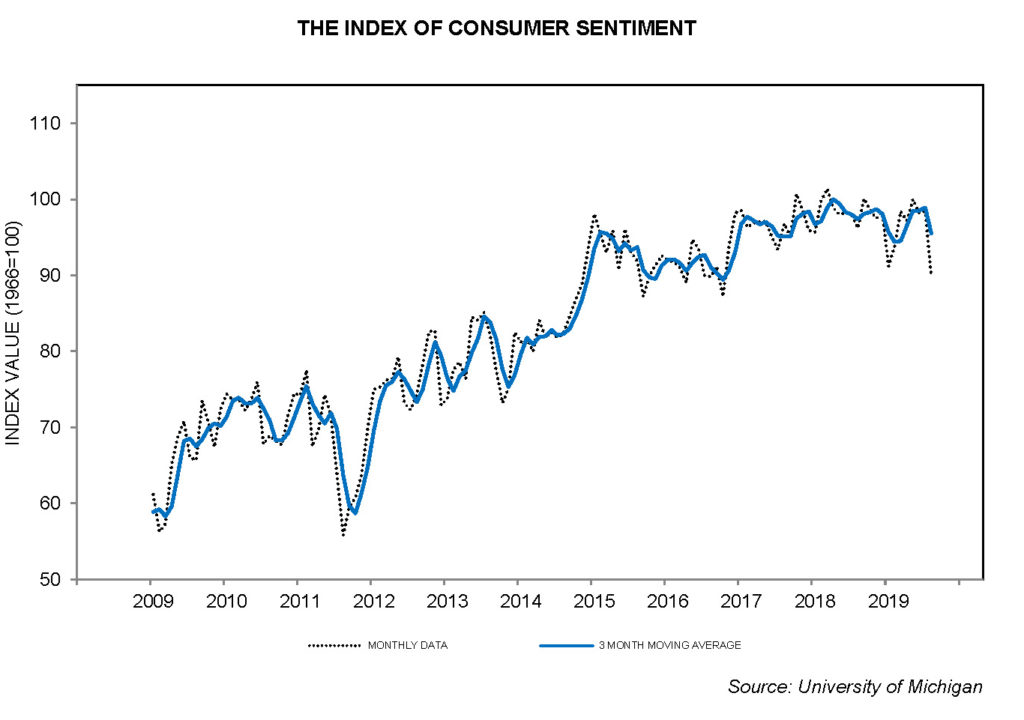 Recession risk rises: If the yield curve inversion leads to credit tightening, as it typically does, the consumer won't be able to maintain spending growth exceeding income growth. Manufacturing is now in recession, and even service company growth is decelerating. Businesses are pulling back from investment due to economic uncertainty, and consumer expectations for the future are dimming. All of these trends point to rising risks of recession over the next 24 months. The trends also point to GDP growth of less than 2% in Q3.
Stock market rebounds: Despite these largely negative economic data. the stock market saw gains for the week in the leading indices, snapping a 4-week losing streak. Now we end a rough August with a Category 3 storm expected to hit Florida early this week while the next round of new tariffs on Chinese imports went into effect September 1.
For our assessment of the potential impact of Dorian on vehicles and sales in Florida, visit the Cox Automotive Newsroom: https://www.coxautoinc.com/market-insights/hurricane-dorian-early-look-at-potential-impact-on-vehicles/
Looking ahead: This week in addition to assessing the impact of Dorian and the latest round of tariffs, we'll get August new vehicle sales and the employment report.