Smoke on Cars
Auto Market Weekly Summary
Monday October 9, 2023
Article Highlights
September job growth was stronger than expected.
New-vehicle sales in September gained on both retail and fleet.
Used retail sales estimated down from a year ago and a month ago.
The Federal Reserve's efforts to slow the economy and, specifically, the strong labor market are looking less effective, and the bond market does not like the signal it sends for the direction of interest rates.
Job growth in September was much stronger than expected, and prior job numbers were revised up. The unemployment rate was unchanged, and wage inflation moderated slightly. The three-month moving average of new jobs, a reliable indicator of momentum, increased by 116,000 jobs.
New-vehicle sales increased in September with gains in fleet and retail. Incentives were little changed. Used-vehicle sales declined, but wholesale used-vehicle prices rose modestly.
September Job Growth Was Stronger Than Expected
Job growth in September was much stronger than expected, and prior job numbers were revised up. The unemployment rate was unchanged, and wage inflation moderated slightly.
September saw 336,000 jobs created when 170,000 had been expected. The prior two monthly numbers were revised up for a net increase of 119,000 more jobs than originally estimated. As a result, September's job growth increased from August's upwardly revised 227,000. The three-month moving average, a reliable indicator of momentum, is now 266,000 new jobs when it was just 150,000 previously.
Job growth was broad-based, as almost all the major employment sectors saw job gains in September. Leisure and hospitality had the largest increase in the private sector. Only information had losses. The services sector collectively added 234,000 jobs, up from 130,000 in August. Auto dealers added 5,300 jobs in September, which left employment at dealers down 45,600 or 3.5% below the February 2020 level. Total payrolls now exceed February 2020 payrolls by 4.5 million or 3.0%.
The headline unemployment rate was steady at 3.8% in September, thus remaining at the highest level of unemployment since January 2022. Growth in the labor force in August drove the higher rate.
The labor force participation rate was steady at 62.8% in September, which remained the highest level since February 2020. Participation is down 0.5 percentage points from then and represents 1.3 million fewer people in the labor force compared to then despite having added 4.5 million jobs.
The underemployment rate, the broadest measure of unemployment, declined to 7.0% from 7.1% in August and is back to the level it was in February 2020. Monthly average hourly earnings growth was steady at 0.2%.
The two-month average growth rate in earnings is the weakest since the first quarter of 2021. Earnings growth year-over-year also slowed to 4.2%, which was the lowest level of wage inflation since June 2021.
New-Vehicle Sales in September Gained on Both Retail and Fleet
Total new-light-vehicle sales were up 18.5% in September from a year ago, with one more selling day compared to September 2022. By volume, new-vehicle sales were up 0.7% in September from August. The September SAAR was 15.7 million, a 14.3% increase from last year's 13.7 million and up 2.1% from August's upwardly revised 15.3 million.
The growth in September was again supported by strong growth of sales into fleet, but the year-over-year gains are slowing. Combined sales into large rental, commercial, and government fleets increased 26% from last year. Sales into large rental fleets were up 53% from a year ago, while sales into commercial fleets were up 6.6%, and sales into government fleets were up 38%.
Including an estimate for fleet deliveries into dealer and manufacturer channels, the remaining retail sales were estimated to be up 17.7%, leading to an estimated retail SAAR of 12.9 million, which was up 1.1 million from last year's pace and up 0.3 million from last month's 12.6 million pace.
The fleet market share of 13.8% was a 0.6% gain compared to last year's share of 13.2% but was a 1.8% decline from last month's 15.6% fleet market share. The average incentive spend from manufacturers increased 0.4% to $2,368, up 130% from a year ago.
Used Retail Sales Estimated Down From a Year Ago and a Month Ago
Our used retail sales estimates based on vAuto data indicate that sales volumes were down 10% in September compared to August. Volumes were down 2% from a year ago, the worst year-over-year performance since June. Certified pre-owned (CPO) sales again saw a strong performance compared to 2022, up 14%, but they were down 5% from August to September.
As the used retail market gained momentum this summer and reversed the underperformance from this spring, wholesale vehicle values also turned around, according to the Manheim Used Vehicle Value Index. The index increased 1.0% in September and 0.2% in August on a seasonally adjusted basis after declining 1.6% in July, 4.2% in June, 2.7% in May and 3.0% in April. The increase in September led the Index up to 214.3, down 3.9% from a year ago. The unadjusted price change in September was a smaller increase of 0.1%, leaving the unadjusted average price down 5.4% from a year ago.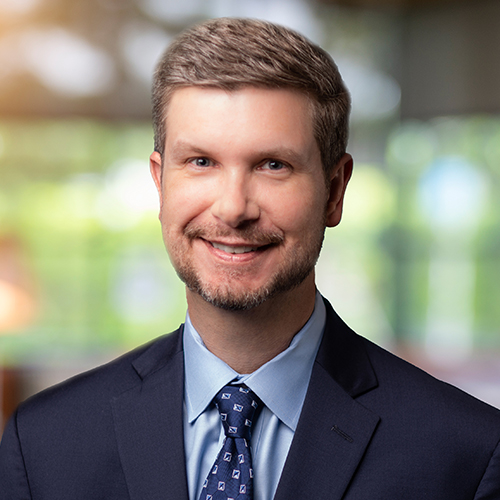 Jonathan Smoke
Chief Economist
Jonathan Smoke leads Cox Automotive's economic and industry insights team, which tracks key metrics and trends impacting both the wholesale and retail markets for vehicles informed by the proprietary data from the company's businesses and platforms. For 28 years, Smoke has focused on translating data and trends into relevant actionable insights for the industries that represent the biggest purchases that consumers make in their lifetimes: real estate and automotive. Smoke joined Cox Automotive in 2017.