Smoke on Cars
Auto Market Weekly Summary
Monday October 30, 2023
Article Highlights
Personal spending drives GDP growth in Q3.
New home sales increased in September.
Consumer sentiment edges higher on lower gas prices.
Economic growth for the third quarter accelerated and was much stronger than expected at 4.9%. Most factors moved to positive, with accelerating growth in consumer spending being a major driver of the growth in the quarter.
Consistent with the quarter's performance, consumer spending growth accelerated in September, but income growth slowed. Personal Consumption Expenditure Index measures of inflation were the lowest year-over-year levels since spring 2021.
New and pending home sales increased in September.
Consumer sentiment improved in the second half of October as gas prices declined.
Personal Spending Drives GDP Growth in Q3
The first estimate of third-quarter real GDP growth showed a substantial reacceleration to 4.9% annualized from 2.1% in the second quarter.
Personal consumption was the key driver as it accelerated to growth of 4.0% from 0.8%. Spending on goods reaccelerated to a robust 4.8% growth from 0.5% in the prior quarter, while spending on services accelerated to growth of 3.6%.
Increasing inventories combined with a turn-around in residential investment resulted in an 8.4% increase in private domestic investment. Government spending also accelerated. Imports rose more than exports, resulting in the only drag on growth in the quarter. With the increase in Q3, real GDP was up 2.9% from last year.
Consumer spending accelerated in September and was stronger than expected. Personal income growth slowed to a 0.3% gain from 0.4% previously and was weaker than expected. Employee compensation growth decelerated to 0.4% from 0.5% in August. Government transfer payments declined 0.2% after falling 0.1% in August, as unemployment compensation declined a larger 1.2%. Proprietors' income increased 0.4%, down from an upwardly revised 0.6% in August. Personal income from dividends was stable, and interest income growth remained strong.
Spending on goods was flat, while spending on services accelerated. Spending on durable goods increased by 1.0% in September, while spending on nondurable goods increased by 0.5%, and spending on services increased by 0.8%. Spending on motor vehicles and parts increased 1.9% following an upwardly revised 0.8% decline in August.
The personal savings rate declined to 3.4%, which was the lowest level so far this year. The Personal Consumption Expenditure Index (PCE), the key gauge of inflation that the Fed follows, increased 0.4% in September, unchanged from August but more than expected. According to the PCE, overall price inflation was unchanged at 3.4% in September from a year ago from a downwardly revised 3.4% in August, while the core inflation rate declined to 3.7% from a downwardly revised 3.8% in August.
PCE measures of inflation are at the lowest year-over-year levels since the spring of 2021. Factoring in inflation, real spending increased 0.4% in September, accelerating from 0.1% in August.
New Home Sales Increased in September
New home sales, based on new contracts signed on newly constructed homes, saw increasing sales in September that were stronger than expected.
New home sales at an annualized pace of 759,000 were up 12.3% from August and up 33.9% year-over-year. Compared to September 2019, new home sales were up 6.2%.
New home inventory increased 0.7% from August but was down 5.4% from a year ago. New-home supply declined to 6.9 months from a downwardly revised 7.7 months in August. September's supply level was the lowest level in more than a year and close to normal for the new home market.
With the decline in existing home sales in September, total home sales were essentially flat, up 0.1% for the month and down 10.1% from a year ago. Pending home sales increased 1.1% in September when a 2% decline had been expected because of higher mortgage rates and tight supply. Pending home sales were down 13.1% from a year ago.
The trend in pending home sales varied by region of the country, with the Northeast, Midwest, and South increasing in September while the West declined. All regions were down year over year.
Consumer Sentiment Edges Higher on Lower Gas Prices
Consumer sentiment is ending October better than it started but is still down compared to September, according to the index of consumer sentiment from the University of Michigan.
The Michigan index declined 6.0% for the month but was up 1.3% from the mid-month reading. The final index number for the month was up 6.5% from a year ago.
Consumer expectations for inflation increased, with median expectations for inflation over the next year at the highest level since May.
The consumer's view of buying conditions for vehicles improved slightly as views of prices were less negative, but views of interest rates deteriorated.
The daily index of consumer sentiment from Morning Consult also saw declining sentiment in the first half of October but has seen improvement since. The daily index has increased 0.7% from the end of September through October 27.
Gas prices have declined so far in October. According to AAA, the national average price for unleaded gas has dropped 7.8% to $3.52 per gallon as of October 26, down 6% from a year ago.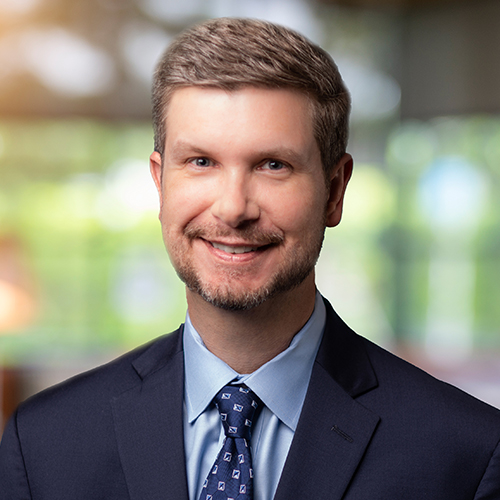 Jonathan Smoke
Chief Economist
Jonathan Smoke leads Cox Automotive's economic and industry insights team, which tracks key metrics and trends impacting both the wholesale and retail markets for vehicles informed by the proprietary data from the company's businesses and platforms. For 28 years, Smoke has focused on translating data and trends into relevant actionable insights for the industries that represent the biggest purchases that consumers make in their lifetimes: real estate and automotive. Smoke joined Cox Automotive in 2017.