Smoke on Cars
Auto Market Weekly Summary
Monday November 13, 2023
Article Highlights
Used-vehicle sales slowed in October. Wholesale prices declined.
Consumers keep spending on borrowed money.
Consumers are worried about inflation now and in the future.
Used-vehicle sales slowed in October, and wholesale vehicle values resumed declining, erasing more than the small increases in the prior two months.
Consumers are still leveraging credit as non-mortgage credit expanded by $9.06 billion in September, reversing some of August's decline.
Auto credit access improved again in aggregate in October across all channels and with most lender types.
Measures of consumer sentiment are mixed so far in November. The University of Michigan's index has been down, but Morning Consult's daily index through last Friday showed a modest increase. Consumers are worried about inflation, but gas prices are down 2.1% so far in November to the lowest average price since March.
Used-Vehicle Sales Slowed in October. Wholesale Values Drop.
Cox Automotive's used retail sales estimates based on vAuto data indicate that sales volumes were down 2% in October compared with September. Volumes were down 4% from a year ago, which was the worst year-over-year performance since June. Certified pre-owned (CPO) sales had a weaker month, down 10% from September but were flat year over year.
Wholesale vehicle values saw improvement in August and September but gave up all those gains in October, according to the Manheim Used Vehicle Value Index. The index declined 2.3% in October after increasing 1.0% in September and 0.2% in August on a seasonally adjusted basis. The decline in October led the Index down to 209.4, down 4.0% from a year ago. The unadjusted price change in October was a larger decline of 3.1%, leaving the unadjusted average price down 6.3% from a year ago.
Consumers Keep Spending Borrowed Money
The Federal Reserve reported that in September consumer credit, excluding housing-related debt, increased by $9.06 billion, reversing some of the prior month's $15.79 billion decline. The September increase was driven by a $5.94 billion increase in non-revolving debt, which is made up of auto loans and student loans, and a $3.12 billion increase in credit card debt.
Access to auto credit improved in aggregate in October, with credit loosening in all channels and with most lender types, according to the Dealertrack Credit Availability Index. Extending a streak of improvements this summer following tightening that occurred this spring during the banking crisis, the Dealertrack Auto Credit Total Loan Index measured that auto credit availability improved 0.7% in October. However, credit access remained tighter than a year ago and compared to February 2020.
Movement in credit availability factors was mixed in October. Yield spreads narrowed, the subprime share increased, terms increased, and the negative equity share increased, and those moves improved credit access for consumers. However, the approval rate declined.
By channel, new loans saw the most loosening, but CPO loans saw the least improvement in access. On a year-over-year basis, all channels were tighter, with CPO loans having seen the most tightening. Banks loosened the most in October, but finance companies tightened. Credit unions were the tightest year over year.
Consumers Are Worried About Inflation Now and in the Future
The initial September reading on the consumer sentiment index from the University of Michigan declined 5.3% to 60.4 as views of current conditions and future expectations both declined. Worries about inflation are again driving much of the decline as the median expected inflation rate over the next year increased to 4.4% from 4.2% last month, and the longer-term view increased to 3.2% from 3.0%.
That five-year view of inflation was the highest since 2008 and is worrisome as it suggests consumers are anchoring to a persistent level of higher inflation. Consumers' views of vehicle buying conditions declined to the worst level yet this year.
The daily index of consumer sentiment from Morning Consult tells a slightly different story, including the daily readings from last week. As of last Friday, that index has increased 0.8% so far in November, as the daily index has increased 1.9% week-to-week as of last Friday. The improvement in the daily gauge of consumer sentiment aligns with average gas prices declining 2.1% so far this month to the lowest levels since early March.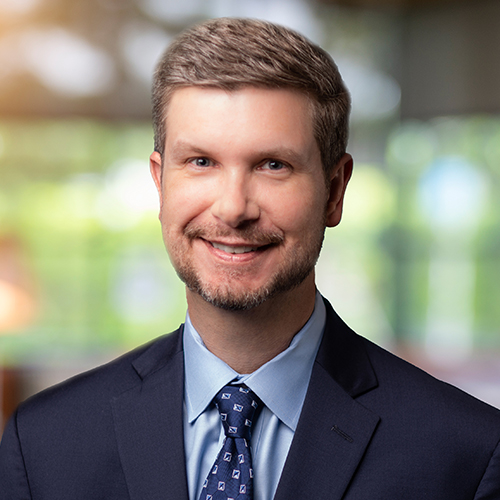 Jonathan Smoke
Chief Economist
Jonathan Smoke leads Cox Automotive's economic and industry insights team, which tracks key metrics and trends impacting both the wholesale and retail markets for vehicles informed by the proprietary data from the company's businesses and platforms. For 28 years, Smoke has focused on translating data and trends into relevant actionable insights for the industries that represent the biggest purchases that consumers make in their lifetimes: real estate and automotive. Smoke joined Cox Automotive in 2017.