Smoke on Cars
Auto Market Weekly Summary
Monday December 16, 2019
Article Highlights
USMCA moves closer to approval; China tariffs postponed.
Consumers rack up record debt.
Dealers more upbeat about next quarter.
While we saw progress on trade agreements, new economic data last week highlight concerns about the bedrock of the U.S. economy –the consumer.
Trade agreements closer: Last week saw progress on trade uncertainty as a supplementary "protocol" was agreed to by the U.S., Mexico and Canada to get the changes Democrats wanted to see in the USMCA. The House is expected to formally vote and approve the USMCA. The Senate will vote in January, assuming impeachment politics do not interfere. All three countries need to sign after the congressional approvals.
The U.S. and China also reached a preliminary agreement on a Phase 1 trade deal that will avert new tariffs that were set to go into effect on Sunday and will also cut in half the tariffs created in September. The agreement is not final until translated copies are fully vetted and signed, which will likely not happen until January. The Phase 1 agreement with China is an important de-escalation in the trade war, but the trade war isn't over, and not all tariffs are being eliminated.
Inflation up, interest rates stable: Headline inflation moved higher in November from higher gas prices and increasing health care and insurance costs. The strong November employment report combined with inflation now coming in above 2% reinforces the view that additional rate cuts from the Fed will not come any time soon. Interest rates are likely to be stable at least through the winter and into the spring.
Record debt: Record non-housing debt is leading to signs of credit trouble as severe auto delinquencies climb. The subprime auto loan severe delinquency rate in November was higher than at any point during the Great Recession. Consumers did not drive even half of the growth in retail spending that analysts expected in November. Maybe the later Thanksgiving date was to blame, but spending on personal care and clothing retailers as well as at department stores fell and control group sales barely increased.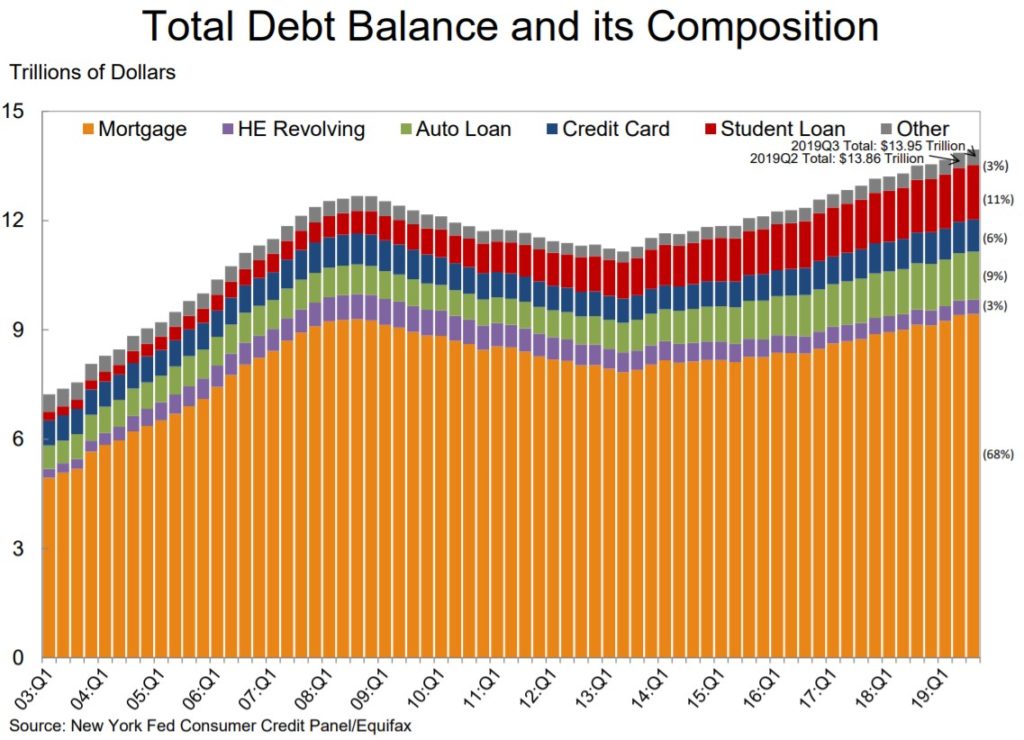 Dealer sentiment up: Last week, Cox Automotive reported better news about dealer sentiment and what they expect in the first quarter. With growing used-vehicle inventory, independent dealers are ending 2019 feeling much better about the next quarter than they were this time last year. Our Cox Automotive Dealer Sentiment Index report is online.
Looking ahead: This week we'll get November new construction, existing home sales, and personal income and spending data, the final estimate on third quarter GDP growth, and the final reading on December consumer sentiment.