Smoke on Cars
Auto Market Weekly Summary: May 1
Monday May 1, 2023
Article Highlights
Economic growth slowed in the first quarter.
New home sales post an unexpected rise.
Consumer confidence mixed as gas prices retreat.
First-quarter real GDP growth reflected a slowing economy, but underneath the headline deceleration was an improvement in consumer spending.
Consumer incomes and spending were stable in March. The personal savings rate increased. Key measures of inflation showed downward progress, but they remain elevated.
New home sales increased in March, while pending home sales declined. Total home sales are still falling as new homes are a much smaller part of the market, and the pending home sales trend suggests more declines ahead.
Measures of consumer confidence and sentiment were mixed in April. Confidence declined as future expectations fell. Measures of consumer sentiment improved even as gas prices increased, but more headlines of bank instability are likely we weigh negatively on overall sentiment in the near term. JPMorganChase is stepping in to save First Republic Bank, which was a positive development over the weekend, but two major bank failures in the past two months are a reminder of how fragile the economy remains. Government officials have taken extraordinary steps to shore up confidence, but the drumbeat of negative headlines is hard to ignore. Now we start May with a Fed meeting and debate heating up in Washington over the debt ceiling, so consumer sentiment will face additional headwinds.
Economic Growth Slowed In the First Quarter
The earliest estimate of first-quarter real GDP growth showed a deceleration to just 1.1% growth annualized, which followed a 2.6% increase in the fourth quarter. Personal consumption accelerated to growth of 3.7% from 1.0% growth in the prior quarter. Spending on goods increased by 6.5%, while spending on services accelerated to growth of 2.3%.
Declining inventories, along with more declines in residential investment, led to a large reduction of 12.5% in private domestic investment. Government spending accelerated. With the increase in Q1, real GDP was up 1.6% from a year ago.
Consumer spending decelerated in March to be unchanged from February, better than the slight decline expected. March's nominal spending was unchanged following a downwardly revised 0.1% increase in February.
Personal income growth was also unchanged at 0.3% when a decline to 0.2% had been expected. Employee compensation growth was unchanged at 0.3%. Government transfer payments saw growth decelerate and come in unchanged relative to February, but unemployment compensation grew 3.5%, a deceleration from 3.9% growth in February. Proprietors' income declined 0.1%, a smaller decline than February's 0.2% decline from January.
Spending on durable goods declined 0.9% in March, while spending on nondurable goods fell 0.4%, but spending on services increased 0.4%. Spending on motor vehicles and parts declined 1.8%, following a 2.5% decline in February. The personal savings rate rose to 5.1%, the highest level since December 2021.
The Personal Consumption Expenditure Index (PCE), the key gauge of inflation that the Fed follows, increased 0.1% in March, a deceleration from an increase of 0.3% in February. Overall price inflation, according to the PCE, declined to 4.2% from a year ago in March from an upwardly revised 5.1% in February, while the core inflation rate decreased to 4.6% from an upwardly revised 4.7% in February. Factoring in inflation, real spending was unchanged in March, up from a downwardly revised decline of 0.2% in February.
New Home Sales Post an Unexpected Rise
Based on new contracts signed on newly constructed homes, new home sales delivered a surprising increase in March. New home sales at an annualized pace of 683,000 were up 9.6% month-to-month but down 3.4% from a year ago, and February's sales were revised down. Compared to March 2019, new home sales were down 2.7%.
New home inventory declined 0.5% from February but was up 5.1% from a year ago. New home supply fell to 7.6 months, the lowest level in a year and getting closer to normal.
Even with the increase in new home sales in March, total home sales were down 1.0% for the month and down 19.9% from a year ago because existing home sales declined 2.4%. Pending home sales fell 5.2% in March when a small increase was expected. Like new home sales, pending home sales are based on new contracts, and the downward trend suggests existing home sales will see further declines.
Consumer Confidence Mixed as Gas Prices Retreat
The Conference Board Consumer Confidence Index® declined 2.6% in April, as views of the present situation increased by 1.5%, but future expectations declined by 8.0%. Consumer confidence was down 6.7% year over year. The confidence index did not fall as much during the pandemic as the sentiment index from the University of Michigan, and the two series diverged again in April.
Plans to purchase a vehicle in the next six months declined to the lowest level since November 2021.
The Michigan index increased 2.4% in April but was down 2.6% from a year ago. Views of current economic conditions and expectations both improved in April. Consumers' views of vehicle buying conditions improved slightly in April and remained much better than a year ago.
The daily index of consumer sentiment from Morning Consult has also measured improving sentiment in April, but the strength moderated over the last 10 days. As of Friday, April 28, that index had increased 3.4% so far in April.
Consumer attitudes have been sensitive to the price of gasoline for over a year now. Gas prices increased early in April but have started to come back down in the second half of the month. According to AAA, the national average price for unleaded gas has increased 3.5% in April to $3.63 per gallon as of April 27, down 28% year over year.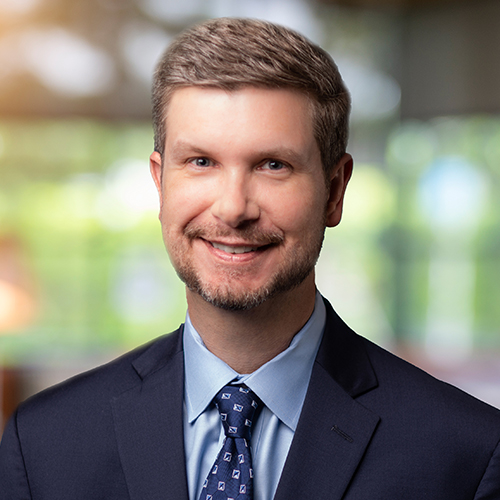 Jonathan Smoke
Chief Economist
Jonathan Smoke leads Cox Automotive's economic and industry insights team, which tracks key metrics and trends impacting both the wholesale and retail markets for vehicles informed by the proprietary data from the company's businesses and platforms. For 28 years, Smoke has focused on translating data and trends into relevant actionable insights for the industries that represent the biggest purchases that consumers make in their lifetimes: real estate and automotive. Smoke joined Cox Automotive in 2017.